Political Question Doctrine and Judicial Attitude to Political Controversies in Nigeria: Implications for Constitutionalism
Ferdinand Okonicha Ottoh

University of Lagos, Nigeria
Abstract
The political question doctrine has become one of the jurisprudential issues in a constitutional democracy, as the courts may not want to exercise judicial review to determine the constitutionality of the action of the other organs of government or a statute before it. As a legal instrument, judicial review has been used to expand or reduce the powers of the governments, but the courts decide to exercise this power discretionarily on the ground that it falls within the province of politics. This study aimed to analyze 'political question' and judicial attitude to political controversies in Nigeria by unraveling how the doctrine of political question has been applied in three main areas–impeachment proceedings, political parties' primary elections, and post-election matters. It also analyzed the judiciary's attitudes to political controversies and evaluated the implications of the political question doctrine to constitutionalism. The study argued that this attitude negates the principle of constitutionalism as it contends that the courts' deliberate avoidance of a political question is typical of the judiciary in Nigeria in most political controversies. Consequently, the courts abuse the issues of discretion and non-justiciable, so that it is imperative to unravel the intricacies of the political question doctrine by undertaking a comprehensive jurisprudential analysis by highlighting the most controversial aspects and how the court's attitude in political controversies undermines its commitment to constitutionalism. Furthermore, it contradicted checks and balances, fundamental human rights, and the rule of law. This study concluded that the doctrine of political question would be judiciously used by the court and not to avoid determining contentious political issues that may likely derail Nigeria's democratic process and stability.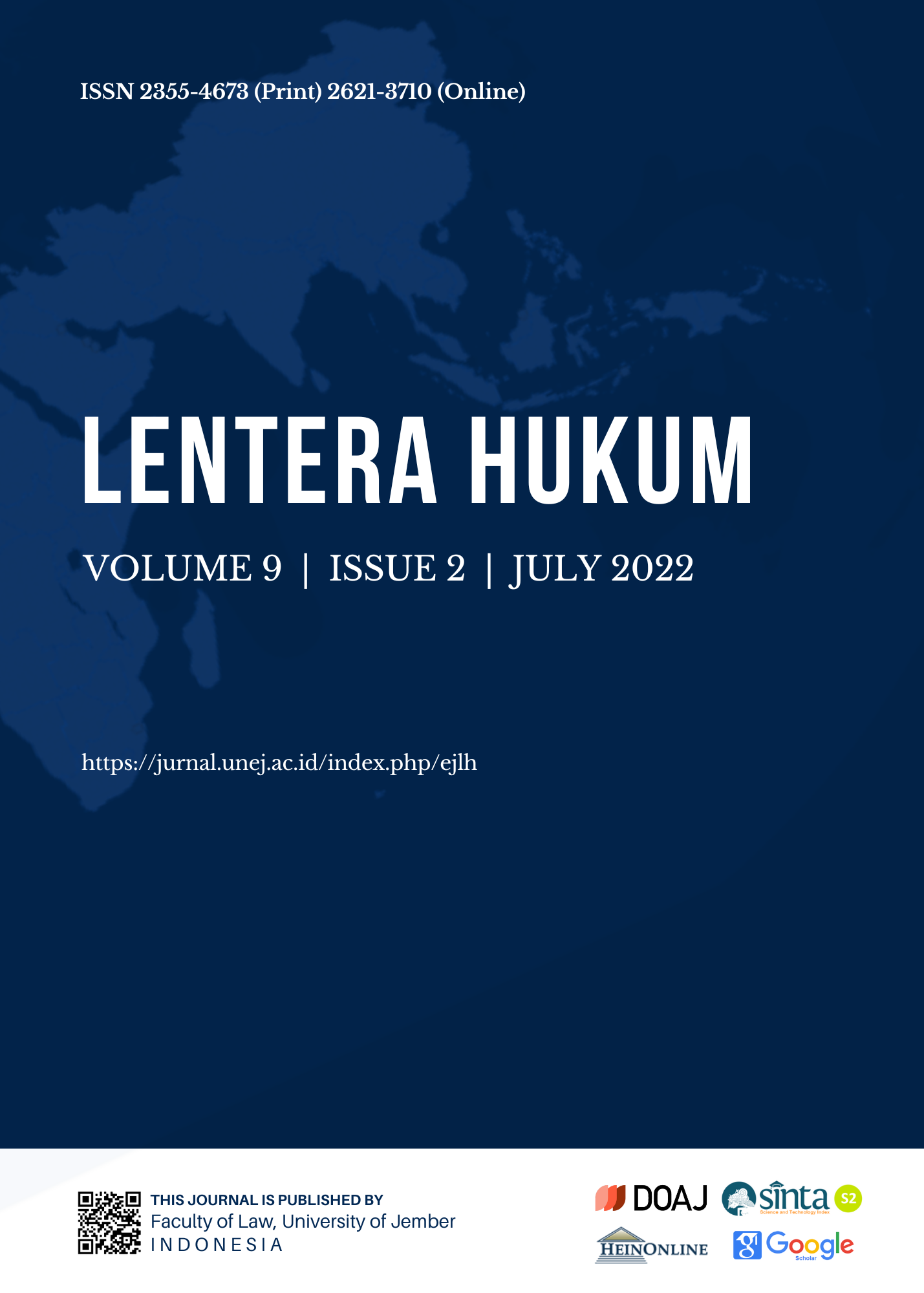 This work is licensed under a Creative Commons Attribution-ShareAlike 4.0 International License.
LENTERA HUKUM has CC-BY-SA or an equivalent license as the optimal license for the publication, distribution, use, and reuse of scholarly work. Authors who publish with this journal retain copyright and grant the journal right of first publication with the work simultaneously licensed under a Creative Commons Attribution-ShareAlike 4.0 International License that allows others to share the work with an acknowledgment of the work's authorship and initial publication in this journal.