Revisiting India's Amended Citizenship Act 2019 in Light of Constitutional Ethos
Shilpa Jain

Maharashtra National Law University Nagpur, India

Ankit Srivastava

Rajiv Gandhi National University of Law, India

Aditi Richa Tiwary

Dharmashastra National Law University, India
Abstract
The Citizenship Amendment Act 2019 and the National Register of Citizens in India are perceived as reflective of a religious classification in grant and continuance of Indian citizenship. The study aimed to discuss the future effects of the amended Citizenship Act 2019 and suggest alternatives to accommodate India's constitutional ethos. A considerable fraction of the Indian citizenry was discorded with this Act because Article 14 of the Indian Constitution prohibits discrimination based on religion, among other grounds. On the other hand, the state's stance asserted that the law aims to protect the persecuted religious minorities from other states. This study dealt with the nuances and intricacies of the problem to explicate viable solutions by an in-depth analysis of the issue in an unprejudiced manner where it used a combined doctrinal and empirical research to assess the perspectives on the policy in the Global South from the Indian experience. The findings reflected that while a majority of the provisions in the Act can be justified based on constitutional parameters, its few provisions are unconstitutional. In summary, even after juxtaposing all the justifications of the Act against the allegations, a considerable portion of the Act remains unconstitutional, and it needs to be revisited based on constitutional parameters.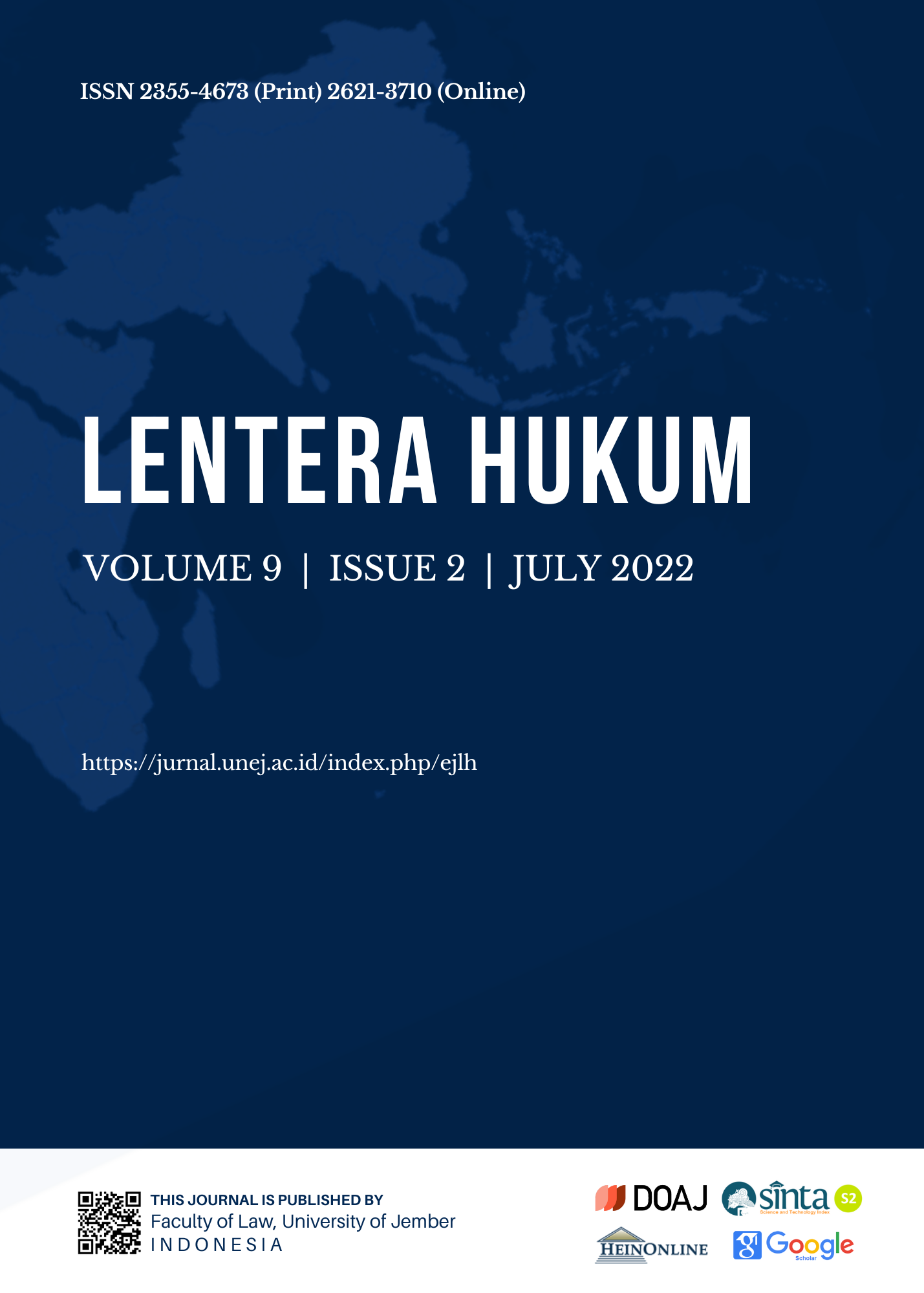 This work is licensed under a Creative Commons Attribution-ShareAlike 4.0 International License.
LENTERA HUKUM has CC-BY-SA or an equivalent license as the optimal license for the publication, distribution, use, and reuse of scholarly work. Authors who publish with this journal retain copyright and grant the journal right of first publication with the work simultaneously licensed under a Creative Commons Attribution-ShareAlike 4.0 International License that allows others to share the work with an acknowledgment of the work's authorship and initial publication in this journal.