Good Selling Buying Agreement and Legal Protection for Sellers
Fransiska Novita Eleanora

Bhayangkara University, Jakarta

Andang Sari

Bhayangkara University, Jakarta
Abstract
The concept of the agreement is accorded to Article 1313 of the Civil Code (KUHPdt). According to the Civil Code, what is said as an act is an agreement with one person with another person and can be said more and in mutual binding. The scope of the agreement is too broad, including the marriage agreement regulated in the field of family law. A unilateral agreement is an agreement that is not allowed which is indeed not only coming or popping up from various parties or parties, and also not permitted between the two or the other parties. In the agreement there should be an element of binding to each other, meaning that the party from the other agreement maker can always tie themselves to the other party and the other party also binds themselves to those who are different or different. The agreement is evident between the two parties. Without stating the purpose in an agreement by the parties that make the agreement and for what the agreement was made, moreover the contents of the agreement are unclear and prohibited by law. This study uses a research method that is literature study where by referring to literature or books and the rules of existing or normative legislation. The results achieved are then it can be said that the agreement is null and void. According to these reasons, the concept of agreement can be formulated with an agreement in which in the field called assets occurs something or things and material things that are mutual to always bind themselves from the seller or buyer to implement the agreement. Agreements that have been implemented must be carried out in accordance with the rights and obligations of each party and there is no default or negligence in carrying out their obligations so that they can be said to have good intentions in the agreement.
Keywords: Legal Protection, Seller, Good Faith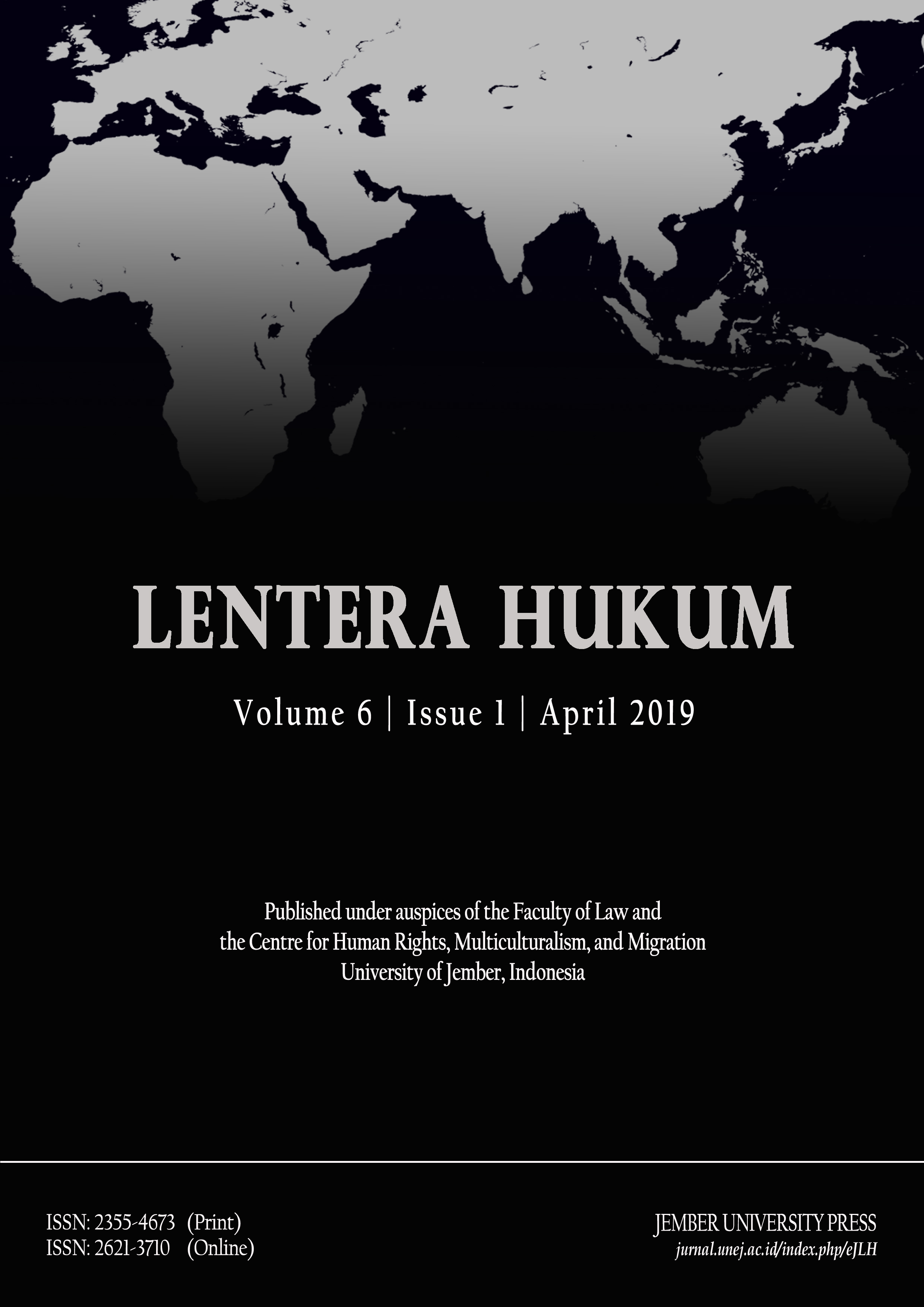 This work is licensed under a Creative Commons Attribution-ShareAlike 4.0 International License.
All articles published in this Journal are personal views of the authors and do not represent the views of this journal and the author's affiliated institutions. Article copyrights are with the Author(s), the publishing copyright is with the Publisher. This work licensed under a Creative Commons Attribution-ShareAlike 4.0 International (CC BY-SA 4.0), Under the following terms:
* Attribution — You must give appropriate credit, provide a link to the license, and indicate if changes were made. You may do so in any reasonable manner, but not in any way that suggests the licensor endorses you or your use.
* ShareAlike — If you remix, transform, or build upon the material, you must distribute your contributions under the same license as the original.