Juridical Analysis on the Criminal Act of Online Shop Fraud in Indonesia
Rizky Karo Karo

Universitas Pelita Harapan, Indonesia

Agnes Sebastian

Universitas Pelita Harapan, Indonesia
Abstract
The development of technology has led to the sales and purchases of products and services online. However, the absence of a physical store prevents the prospective buyers from physically assessing the quality of the product/service. This leads to the emerging issue of online shop fraud. This paper aims to analyse the scope of online shop fraud within Indonesian laws and regulations, as well as the legal enforcement by Indonesian authorities to eradicate online shop fraud. This research uses the normative juridical method, which utilises secondary data such as books, journals and relevant legal products. This research finds that the Criminal Act of online shop fraud is regulated under Article 28 paragraph 1 of Law Number 11 Year 2008  following its amendment to Law Number 19 Year 2016 on Electronic Information and Transaction. The current efforts for legal enforcement of online shop fraud is performed in both preventive and repressive manners.
Keywords: Online Shop, Fraud, Cybercrime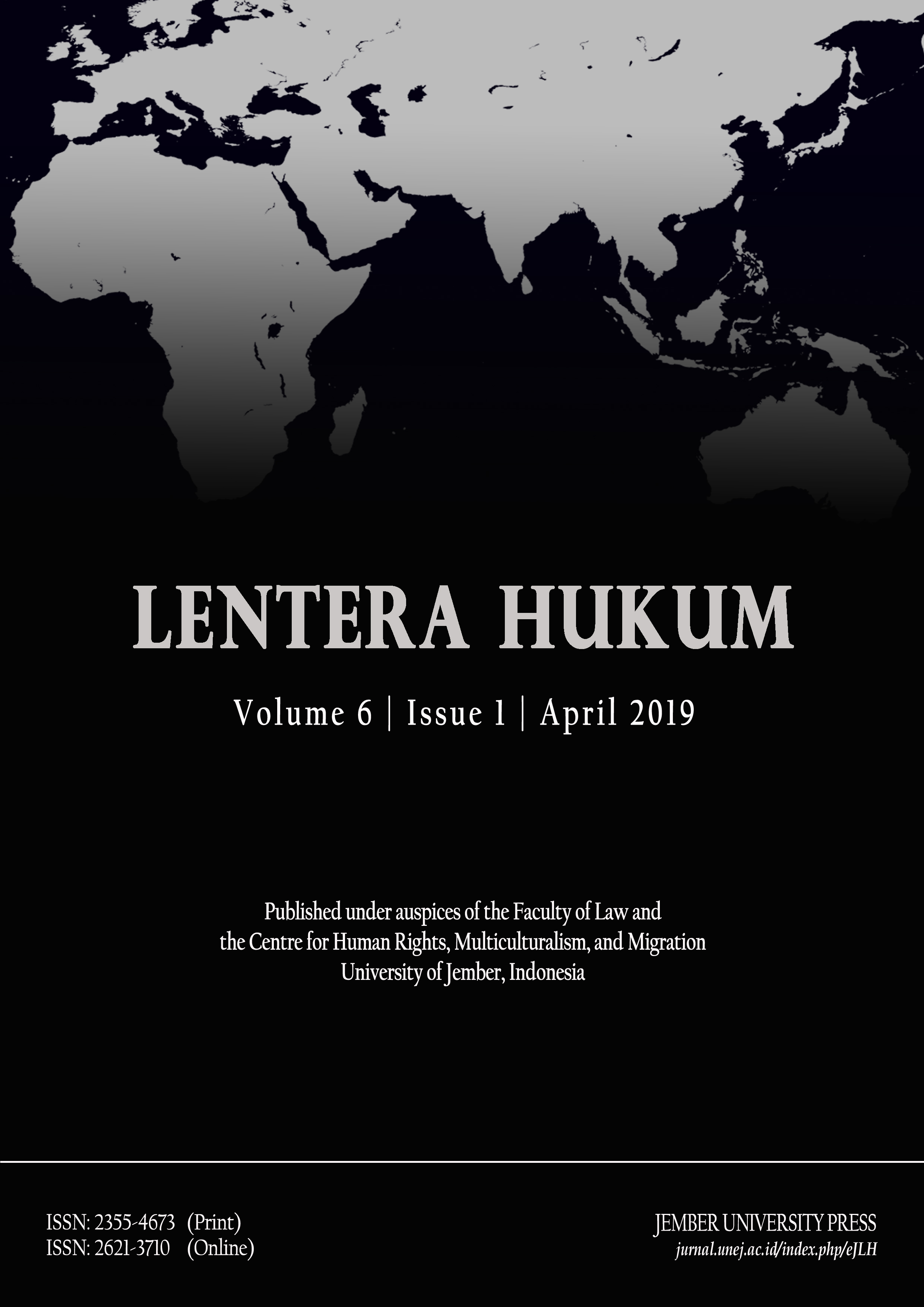 This work is licensed under a Creative Commons Attribution-ShareAlike 4.0 International License.
All articles published in this Journal are personal views of the authors and do not represent the views of this journal and the author's affiliated institutions. Article copyrights are with the Author(s), the publishing copyright is with the Publisher. This work licensed under a Creative Commons Attribution-ShareAlike 4.0 International (CC BY-SA 4.0), Under the following terms:
* Attribution — You must give appropriate credit, provide a link to the license, and indicate if changes were made. You may do so in any reasonable manner, but not in any way that suggests the licensor endorses you or your use.
* ShareAlike — If you remix, transform, or build upon the material, you must distribute your contributions under the same license as the original.