Kepastian Hukum Pengaturan Penggunaan Tenaga Kerja Asing di Indonesia
Risky Vista Puspitasari

Faculty of Law, Universitas Jember

Aries Harianto

Faculty of Law, Universitas Jember

Ida Bagus Oka Ana

Faculty of Law, Universitas Jember
Abstract
The 1945 Constitution of the Republic of Indonesia states that every citizen has the right to work and a decent life. As a consequence, citizens have the right to receive salary and fair treatment in employment relations. The state has a constitutional responsibility to guarantee the fulfillment of the right to work of migrant and foreign workers in order to provide protection and legal certainty between them. Meanwhile, the national labor law and government regulations on migrant workers only include professional workers. In fact, foreign workers in Indonesia are not only professional workers but also unskilled laborers. Such paradox emerges after the amendment of the regulation of foreign workers which frees and tightens foreign workers in Indonesia.
Keywords: Foreign Workers, Right to Work, Legal Certainty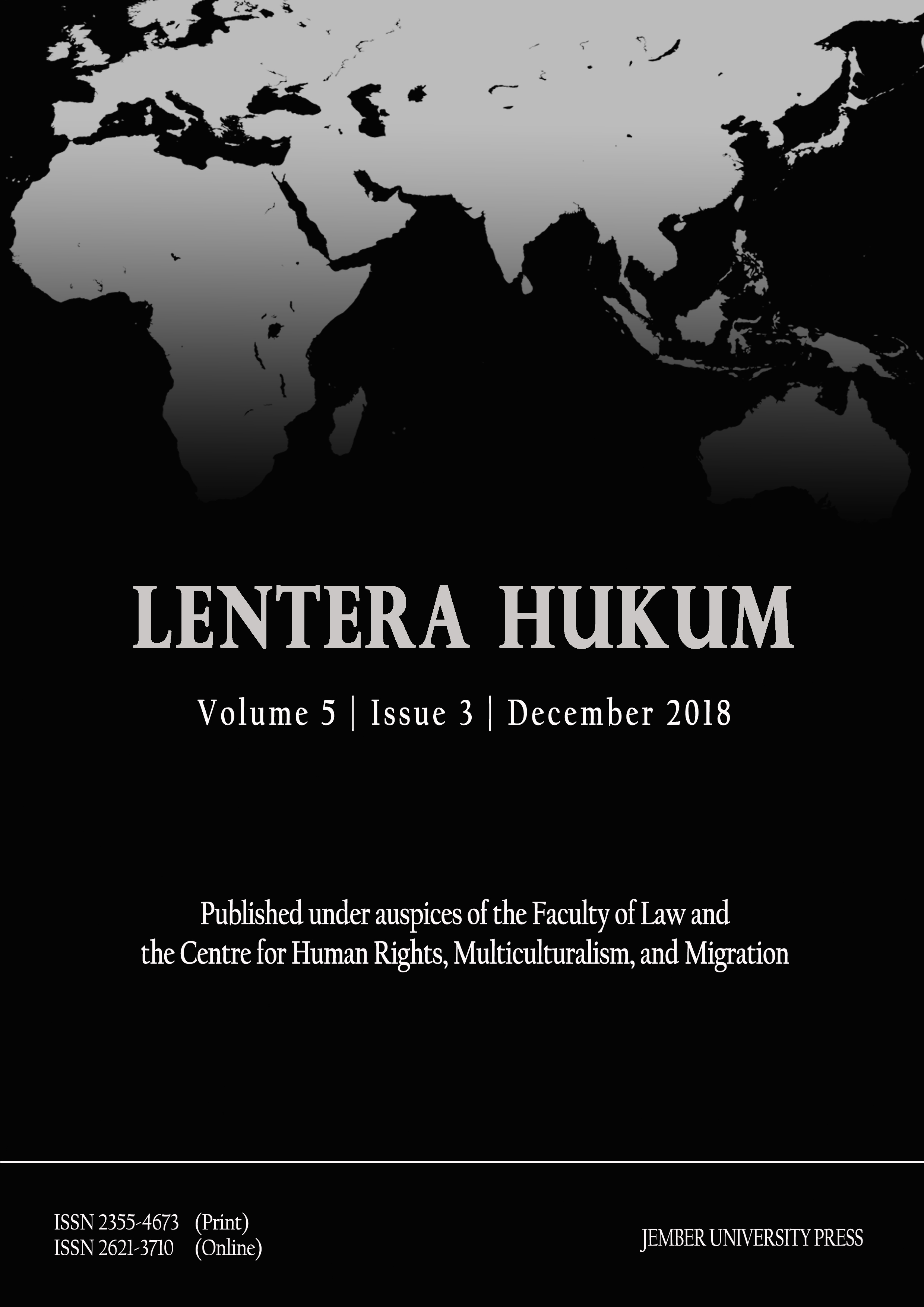 All articles published in this Journal are personal views of the authors and do not represent the views of this journal and the author's affiliated institutions. Article copyrights are with the Author(s), the publishing copyright is with the Publisher. This work licensed under a Creative Commons Attribution-ShareAlike 4.0 International (CC BY-SA 4.0), Under the following terms:
* Attribution — You must give appropriate credit, provide a link to the license, and indicate if changes were made. You may do so in any reasonable manner, but not in any way that suggests the licensor endorses you or your use.
* ShareAlike — If you remix, transform, or build upon the material, you must distribute your contributions under the same license as the original.