Konsumsi Kopi Robusta Menurunkan Kekuatan Tulang Femur Tikus Wistar Jantan (Robusta Coffe Consumption Decrease The Femoral Bone Strength in Rats)
Sarah Kinan Andalusia

Fakultas Kedokteran Universitas Jember

Muhamad Hasan

Fakultas Kedokteran, Universitas Jember

Desie Dwi Wisudanti

Fakultas Kedokteran, Universitas Jember
Abstract
Caffeine in coffee is suspected to decrease the bone mineral density and increase the risk factor of osteoporosis, however the contents of coffee is not only caffeine. Considering the great number of people consuming coffee daily, therefore, the study is conducted to investigate the effect of robusta coffee consumption on the femoral bone strength in male wistar rats. Thirty male wistar rats were subjected for the study. They were divided into three groups, i.e control group (K) without robusta coffee consumption, treatment group 1 (P1) with robusta coffee consumption of 0,9 mg/gBW, and treatment group 2 (P2) with robusta coffee consumption of 2,7 mg/gBW. After 21 days, the rats were terminated and the right and the left femurs were collected for force bone test. The force bone test of P1 and P2 group demonstrated weaker bones than K group, and there was no difference effect of P1 group compared to P2 group on the femoral bone strength in male wistar rats. It can be concluded that robusta coffee consumption has negative effect on the bone strenght and hence causing bones more fragile, and there was no difference on effect of 0,9 mg/g BW compared to 2,7 mg/g BW.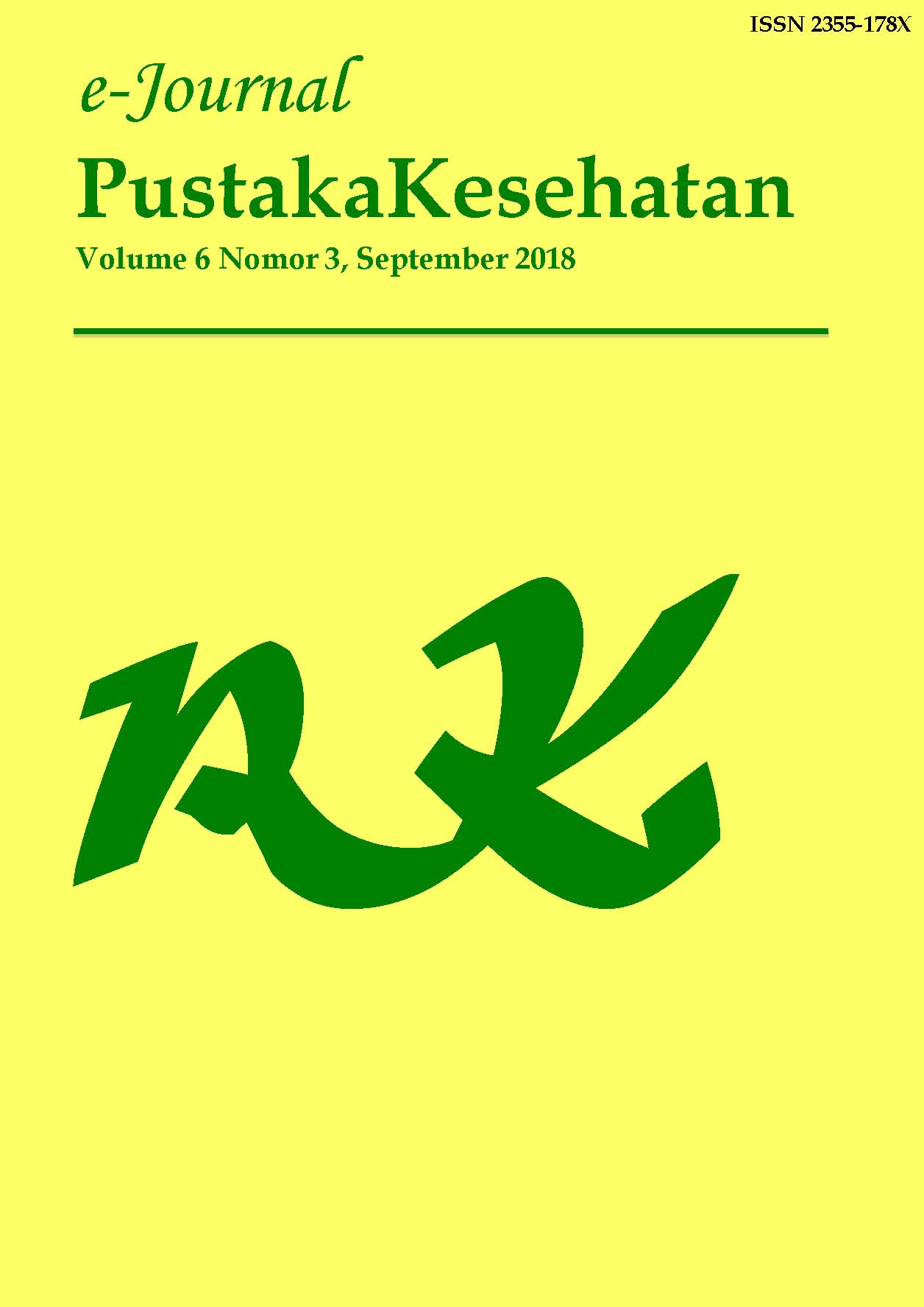 How to Cite
ANDALUSIA, Sarah Kinan; HASAN, Muhamad; WISUDANTI, Desie Dwi. Konsumsi Kopi Robusta Menurunkan Kekuatan Tulang Femur Tikus Wistar Jantan (Robusta Coffe Consumption Decrease The Femoral Bone Strength in Rats).
Pustaka Kesehatan
, [S.l.], v. 6, n. 3, p. 398-402, sep. 2018. ISSN 2355-178X. Available at: <
https://jurnal.unej.ac.id/index.php/JPK/article/view/9779
>. Date accessed: 25 sep. 2020.
Penulis yang mengusulkan naskahnya untuk dapat diproses penerbitannya pada Pustaka Kesehatan dianggap telah menyetujui beberapa hal sebagai berikut:
1. Penulis tidak dapat menarik naskah yang telah usulkan untuk diproses hingga mendapat jawaban dari Ketua Dewan Penyunting atas status naskah artikel ilmiahnya (diterima atau ditolak untuk diterbitkan).
2. Penerbit tidak bertanggung jawab terhadap kasus plagiasi atas artikel yang terbit pada Berkala Ilmiah Pertanian.
3. Penerbit tidak bertanggung jawab atas data dan isi dari artikel yang diterbitkan pada Pustaka Kesehatan, dan sepenuhnya merupakan tanggung jawab penulis.