Pengaruh Teknik Relaksasi Afirmasi terhadap Stres Mahasiswa yang Menempuh Skripsi di Program Studi Ilmu Keperawatan Universitas Jember (Effect of Affirmation Relaxation Technique on Stress of Students Taking a Final Project in School of Nursing, Universit
Rommiyatun Zainiyah

Erti Ikhtiarini Dewi

Wantiyah Wantiyah
Abstract
One of stressor in college students is taking a final project as a graduation requirement. The body's
response toward stress includes a rise of heart rate, diarrhea and insomnia. One of stress
management is affirmation relaxation (AR) technique. This research aimed to analyze the influence
of AR technique towards stress on students who take a final project in Faculty of Nursing, University
Of Jember. This research used a quasi experiment with Pretest-Post test approach and control
group design. Sampling technique that used is purposive sampling with respondent divided into two
groups, the treatment group and control group with 15 respondents for each group. Data was
analyzed by using Dependent t test and Independent t test with 95% CI. The result showed that
there was a significant difference stress before and after given AR technique within average 19,2 to
10,87 (p = 0,001). Mean while, there was no significant difference of stress between pretest and post
test in control group within average 18,73 to 18,4 (p = 0,841). Overall, there was a difference of
stress between treatment group and control group (p =0,02, α = 0,05). The AR techniques reduce
stress because it can influence the sympathetic and parasympathetic nerves to produce endorphine
hormone. The conclusion of this research is there was an influence of AR technique towards stress
on students who Taking a Final Project in Faculty of Nursing University of Jember.
Keywords: affirmation relaxation technique, stress, final project.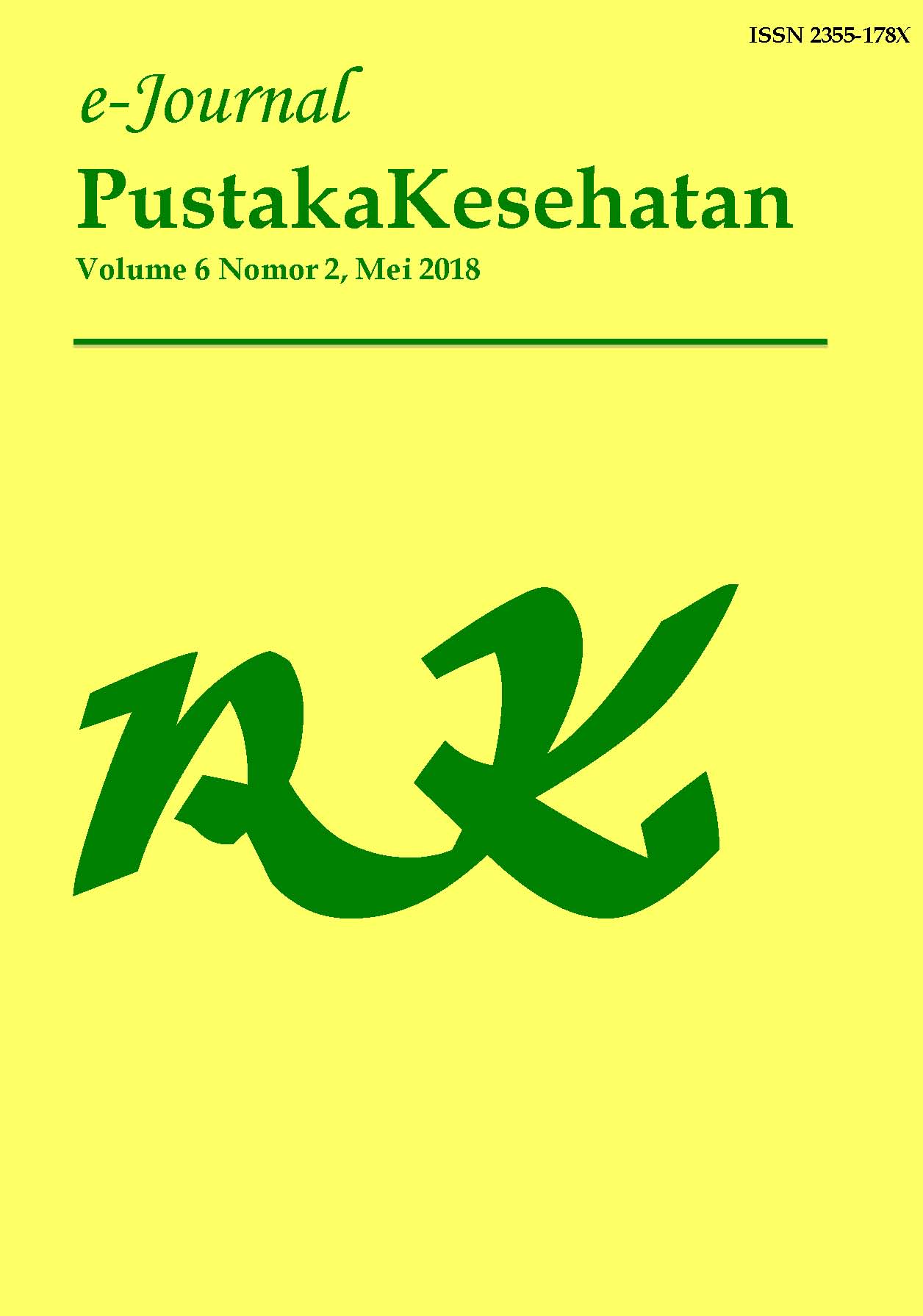 How to Cite
ZAINIYAH, Rommiyatun; DEWI, Erti Ikhtiarini; WANTIYAH, Wantiyah. Pengaruh Teknik Relaksasi Afirmasi terhadap Stres Mahasiswa yang Menempuh Skripsi di Program Studi Ilmu Keperawatan Universitas Jember (Effect of Affirmation Relaxation Technique on Stress of Students Taking a Final Project in School of Nursing, Universit.
Pustaka Kesehatan
, [S.l.], v. 6, n. 2, p. 319 - 322, may 2018. ISSN 2355-178X. Available at: <
https://jurnal.unej.ac.id/index.php/JPK/article/view/7781
>. Date accessed: 05 june 2020. doi:
https://doi.org/10.19184/pk.v6i2.7781
.
Penulis yang mengusulkan naskahnya untuk dapat diproses penerbitannya pada Pustaka Kesehatan dianggap telah menyetujui beberapa hal sebagai berikut:
1. Penulis tidak dapat menarik naskah yang telah usulkan untuk diproses hingga mendapat jawaban dari Ketua Dewan Penyunting atas status naskah artikel ilmiahnya (diterima atau ditolak untuk diterbitkan).
2. Penerbit tidak bertanggung jawab terhadap kasus plagiasi atas artikel yang terbit pada Berkala Ilmiah Pertanian.
3. Penerbit tidak bertanggung jawab atas data dan isi dari artikel yang diterbitkan pada Pustaka Kesehatan, dan sepenuhnya merupakan tanggung jawab penulis.