Uji Aktivitas Antidiabetes Ekstrak Teh Hitam dan Teh Hijau secara In Vitro Menggunakan Metode Inhibisi Enzim α-Glukosidase (In Vitro Antidiabetic Activity of Black Tea and Green Tea Extracts by Inhibition of α-Glucosidase Method )
Diana Holidah

Fakultas Farmasi Universitas Jember

Yasmin Yasmin

Fakultas Farmasi Universitas Jember

Fransiska Maria Christianty

Fakultas Farmasi Universitas Jember
Abstract
Diabetes mellitus is a group of metabolic diseases characterized by hyperglycemia. Carbohydrates are metabolized into glucose, in gastrointestinal tract than absorbed into the bloodstream and increase blood glucose level. This absorption process is catalyzed by α-glucosidase enzyme. Previous studies showed that tea (Camellia sinensis) extract have antidiabetic activity in mice induced by streptozotocin. The aim of this study was to compared the in vitro activity of tea extract in inhibiting α-glucosidase. Black tea and green trea extracts were tested for α-glucosidase inhibitory activity. Acarbose was used as positive control. IC50 extract was 54.86 µg/mL for black tea and 44.79 µg/mL for green tea. This study showed that inhibitory effect of green tea was higher than black tea.
Keywords: black tea, green tea, diabetes mellitus, α-glucosidase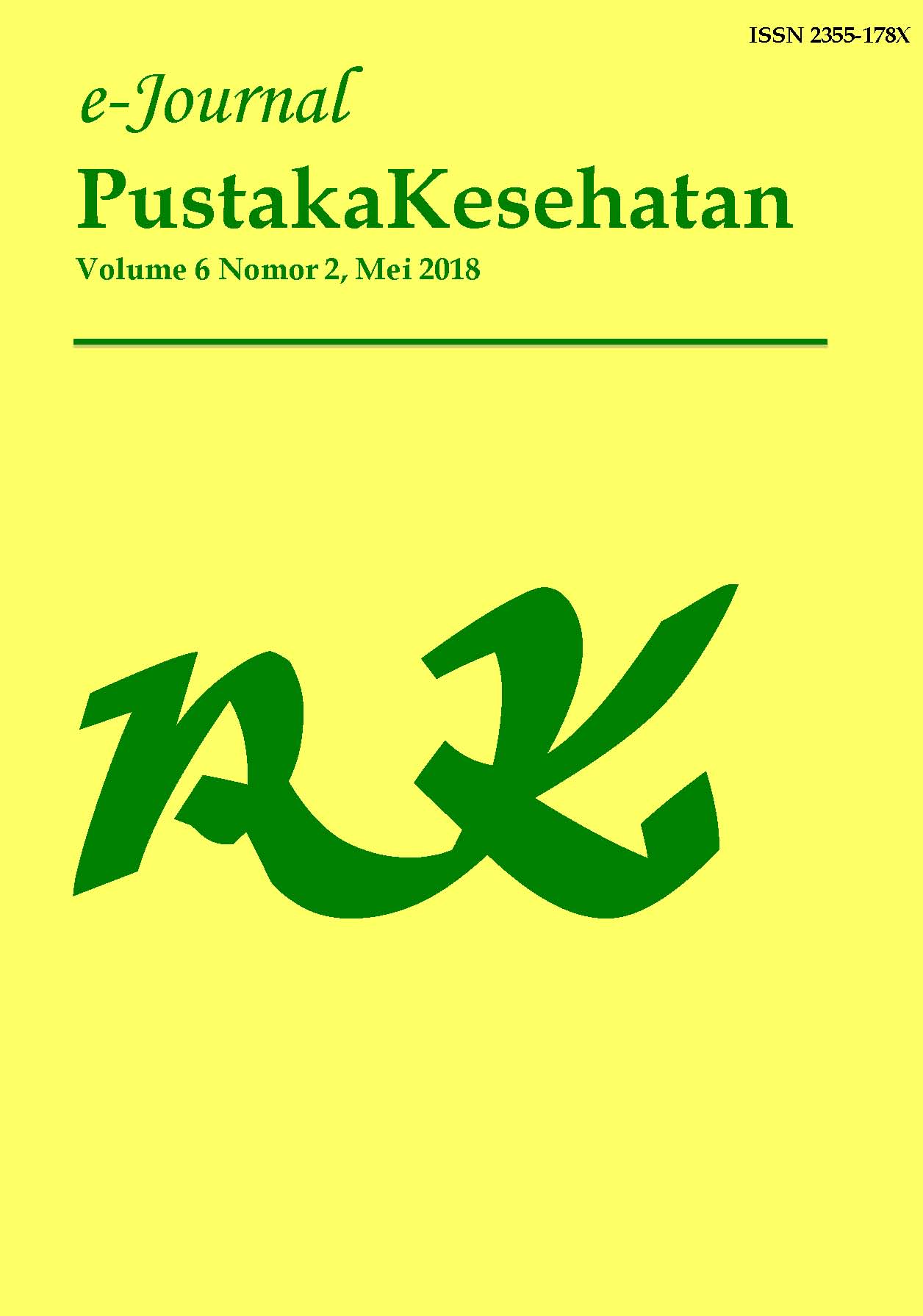 How to Cite
HOLIDAH, Diana; YASMIN, Yasmin; CHRISTIANTY, Fransiska Maria. Uji Aktivitas Antidiabetes Ekstrak Teh Hitam dan Teh Hijau secara In Vitro Menggunakan Metode Inhibisi Enzim α-Glukosidase (In Vitro Antidiabetic Activity of Black Tea and Green Tea Extracts by Inhibition of α-Glucosidase Method ).
Pustaka Kesehatan
, [S.l.], v. 6, n. 2, p. 235-239, may 2018. ISSN 2355-178X. Available at: <
https://jurnal.unej.ac.id/index.php/JPK/article/view/7573
>. Date accessed: 05 june 2020. doi:
https://doi.org/10.19184/pk.v6i2.7573
.
Penulis yang mengusulkan naskahnya untuk dapat diproses penerbitannya pada Pustaka Kesehatan dianggap telah menyetujui beberapa hal sebagai berikut:
1. Penulis tidak dapat menarik naskah yang telah usulkan untuk diproses hingga mendapat jawaban dari Ketua Dewan Penyunting atas status naskah artikel ilmiahnya (diterima atau ditolak untuk diterbitkan).
2. Penerbit tidak bertanggung jawab terhadap kasus plagiasi atas artikel yang terbit pada Berkala Ilmiah Pertanian.
3. Penerbit tidak bertanggung jawab atas data dan isi dari artikel yang diterbitkan pada Pustaka Kesehatan, dan sepenuhnya merupakan tanggung jawab penulis.