Peran Dukun dalam Implementasi Kemitraan Bidan dan Dukun di Wilayah Kerja Puskesmas Bangsalsari Kabupaten Jember (The Role of Traditional Birth Attendance in the Implementation of Partnership between Midwife and Traditional Birth Attendance at Bangsalsari
Devy Aristin S. Sofyan

Abu Khoiri

Eri Witcahyo
Abstract
One of factors that affected maternal death are skill and ability of delivery. According tothe data of Health Department of Jember District , the numbers of childbirth helped bytraditional birth attendance at the subdistrict area of Bangsalsari Community HealthCenter were 165 in 2012 and 102 childbirth in 2013. The goal of study was to describethe role of traditional birth attendance in the implementation of Midwife and TraditionalBirth Attendance Partnership in pregnancy and delivery period in BangsalsariCommunity Health Center, Jember District. The study was a qualitative study with haveinvolving 11 informants by Purposive technique. The result showed that traditional birthattendance have did some of their roles in pregnancy and delivery period. Pregnantmother have motivate traditional birth attendance to do check pregnancy and deliveryprocess to midwife but some of them did not have go to midwife to check pregnancy andpreferred to choose traditional birth attendance as their delivery. Unfortunately traditionalbirth attendances still help delivery process because there were some of people ask andforce them to assist delivery process.Keyword: Traditional birth attendance role, Partnership, Pregnancy, Delivery.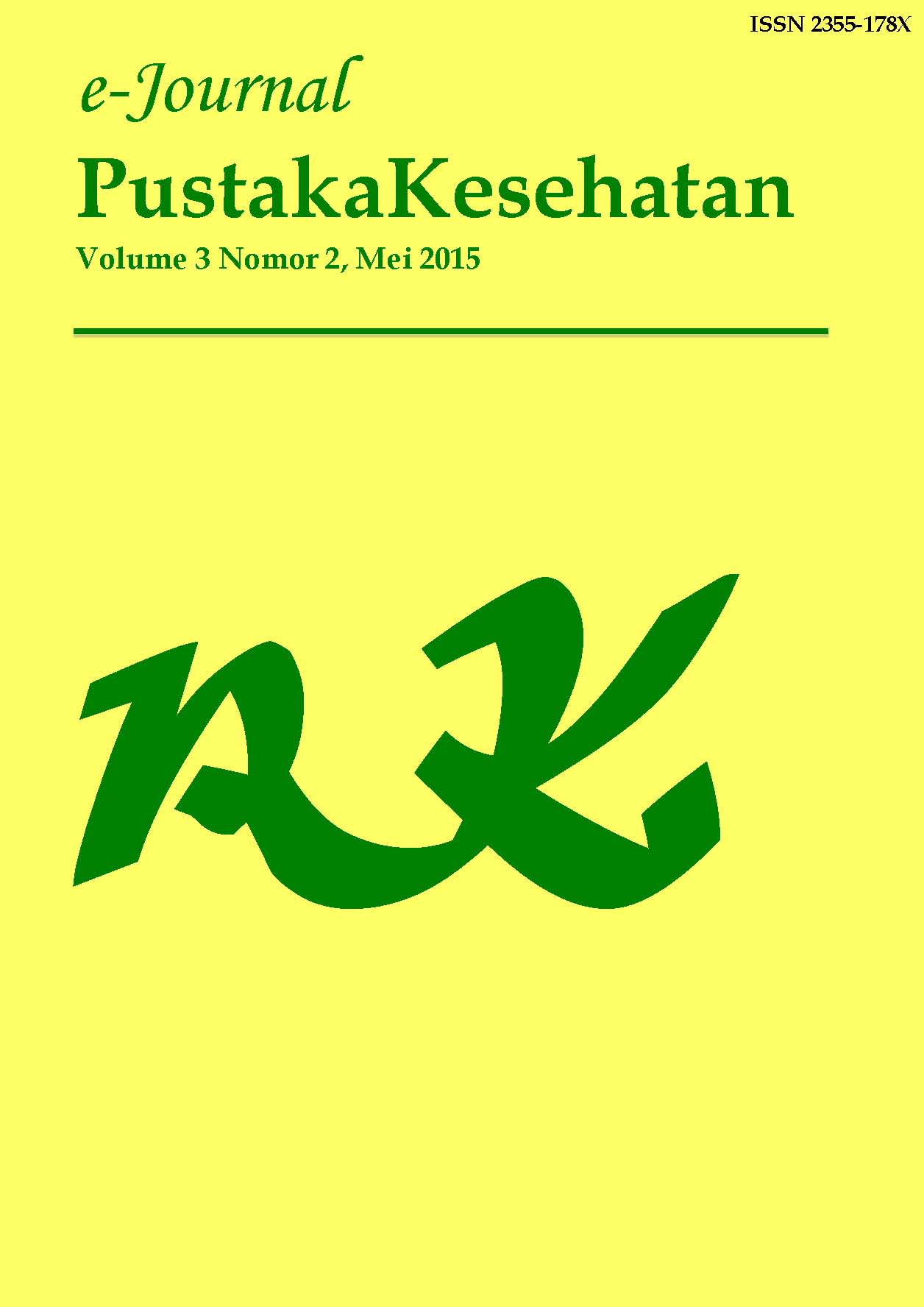 How to Cite
SOFYAN, Devy Aristin S.; KHOIRI, Abu; WITCAHYO, Eri. Peran Dukun dalam Implementasi Kemitraan Bidan dan Dukun di Wilayah Kerja Puskesmas Bangsalsari Kabupaten Jember (The Role of Traditional Birth Attendance in the Implementation of Partnership between Midwife and Traditional Birth Attendance at Bangsalsari.
Pustaka Kesehatan
, [S.l.], v. 3, n. 2, p. 334-340, may 2015. ISSN 2355-178X. Available at: <
https://jurnal.unej.ac.id/index.php/JPK/article/view/3223
>. Date accessed: 10 july 2020.
Penulis yang mengusulkan naskahnya untuk dapat diproses penerbitannya pada Pustaka Kesehatan dianggap telah menyetujui beberapa hal sebagai berikut:
1. Penulis tidak dapat menarik naskah yang telah usulkan untuk diproses hingga mendapat jawaban dari Ketua Dewan Penyunting atas status naskah artikel ilmiahnya (diterima atau ditolak untuk diterbitkan).
2. Penerbit tidak bertanggung jawab terhadap kasus plagiasi atas artikel yang terbit pada Berkala Ilmiah Pertanian.
3. Penerbit tidak bertanggung jawab atas data dan isi dari artikel yang diterbitkan pada Pustaka Kesehatan, dan sepenuhnya merupakan tanggung jawab penulis.