Penetapan Kadar Inulin dalam Ekstrak Umbi Dahlia variabilis dan Dahlia pinnata dengan Metode KLT Densitometri (Determination of Inulin Content in Dahlia variabilis and Dahlia pinnata Tuber Extract by TLC Densitometry Method)
Khoirun Nisa'

Fakultas Farmasi Universitas Jember

Yuni Retnaningtyas

Fakultas Farmasi Universitas Jembe

Nia Kristiningrum

Fakultas Farmasi Universitas Jember
Abstract
Inulin is a polymer which have many benefits for health and used widely for food. The absence of research on determination of inulin content in dahlia tuber extract from different species, made this study very important to do. The purpose of this study was to determine the inulin content in dahlia tuber extract from different species. So it can be known the most effective type of dahlia to be the major source of inulin production. The method used in this study was TLC densitometry. The result showed that the inulin content in Dahlia variabilis tuber extract was 73.93 ± 1.209%, and the inulin content in Dahlia pinnata tuber extract was 66.76 ± 0.572%. The inulin content in Dahlia variabilis and Dahlia pinnata tuber extract were significantly different.

Keywords: inulin, dahlia tuber, Dahlia variabilis, Dahlia pinnata, TLC densitometry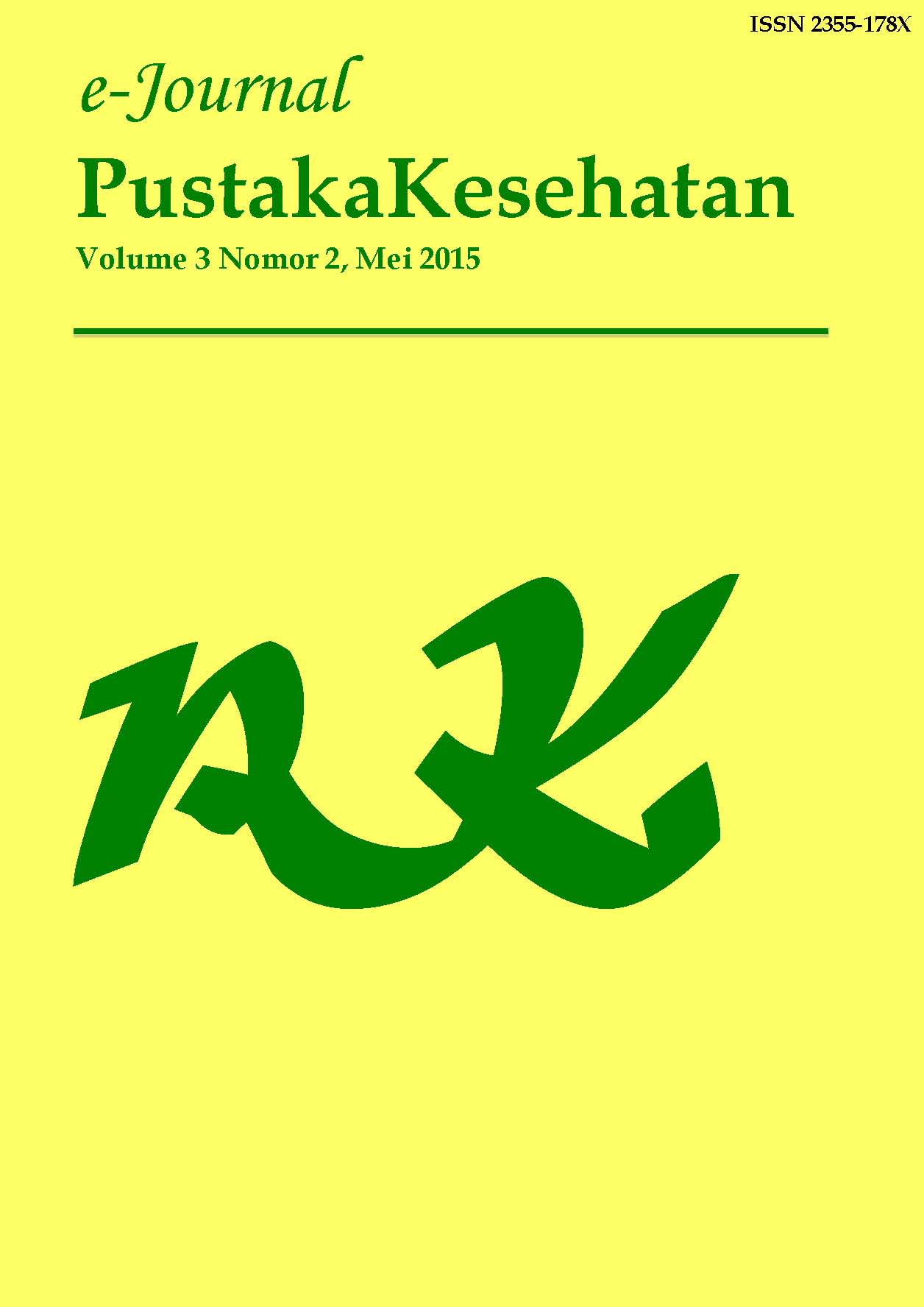 How to Cite
NISA', Khoirun; RETNANINGTYAS, Yuni; KRISTININGRUM, Nia. Penetapan Kadar Inulin dalam Ekstrak Umbi Dahlia variabilis dan Dahlia pinnata dengan Metode KLT Densitometri (Determination of Inulin Content in Dahlia variabilis and Dahlia pinnata Tuber Extract by TLC Densitometry Method).
Pustaka Kesehatan
, [S.l.], v. 3, n. 2, p. 284-288, may 2015. ISSN 2355-178X. Available at: <
https://jurnal.unej.ac.id/index.php/JPK/article/view/2587
>. Date accessed: 10 july 2020.
Penulis yang mengusulkan naskahnya untuk dapat diproses penerbitannya pada Pustaka Kesehatan dianggap telah menyetujui beberapa hal sebagai berikut:
1. Penulis tidak dapat menarik naskah yang telah usulkan untuk diproses hingga mendapat jawaban dari Ketua Dewan Penyunting atas status naskah artikel ilmiahnya (diterima atau ditolak untuk diterbitkan).
2. Penerbit tidak bertanggung jawab terhadap kasus plagiasi atas artikel yang terbit pada Berkala Ilmiah Pertanian.
3. Penerbit tidak bertanggung jawab atas data dan isi dari artikel yang diterbitkan pada Pustaka Kesehatan, dan sepenuhnya merupakan tanggung jawab penulis.