PENGEMBANGAN LKS (LEMBAR KERJA SISWA) BERBANTUAN SIMULASI PhET PADA MATERI GETARAN HARMONIS UNTUK MENINGKATKAN KETERAMPILAN BERPIKIR KRITIS PADA SISWA SMA
Ria Intandari

Sri Astutik

Maryani Maryani
Abstract
The aim of this research was to exmine the validity of LKS, examined the great improvement of critical thinking skills and examined the students' responses to LKS. The development model of this research used Borg and Gall's which summarized into four stages: (1) preliminary study, (2) initial product development, (3) revision and validation, and (4) empirical and final product testing. The respondents of this study were the tenth grade students of SMAN Balung, and the total number was 34 students. Data collection techniques were obtained from observations, tests and questionnaires. The results exhibit that the LKS assisted by PhET simulation included in the validity category that is valid, with a large value of expert validation is 78,6% and user validation is 83,3%. Data analysis techniques of critical thingking skill by using N-gain obtained big increase to 0,51 which is included in moderte criterion. Futhermore, the last data collection technique was by questionnaires to obtain the students' learning responses data using LKS assisted by PhET simulation. Data collection using percentage, the result obtained form thr average of all indicators obtained to 94% which come into very positive category. This means that the LKS assisted PhET simulation can be used in the classroom learning process
Key word: critical thinking , LKS, PhET simulation,and student responses.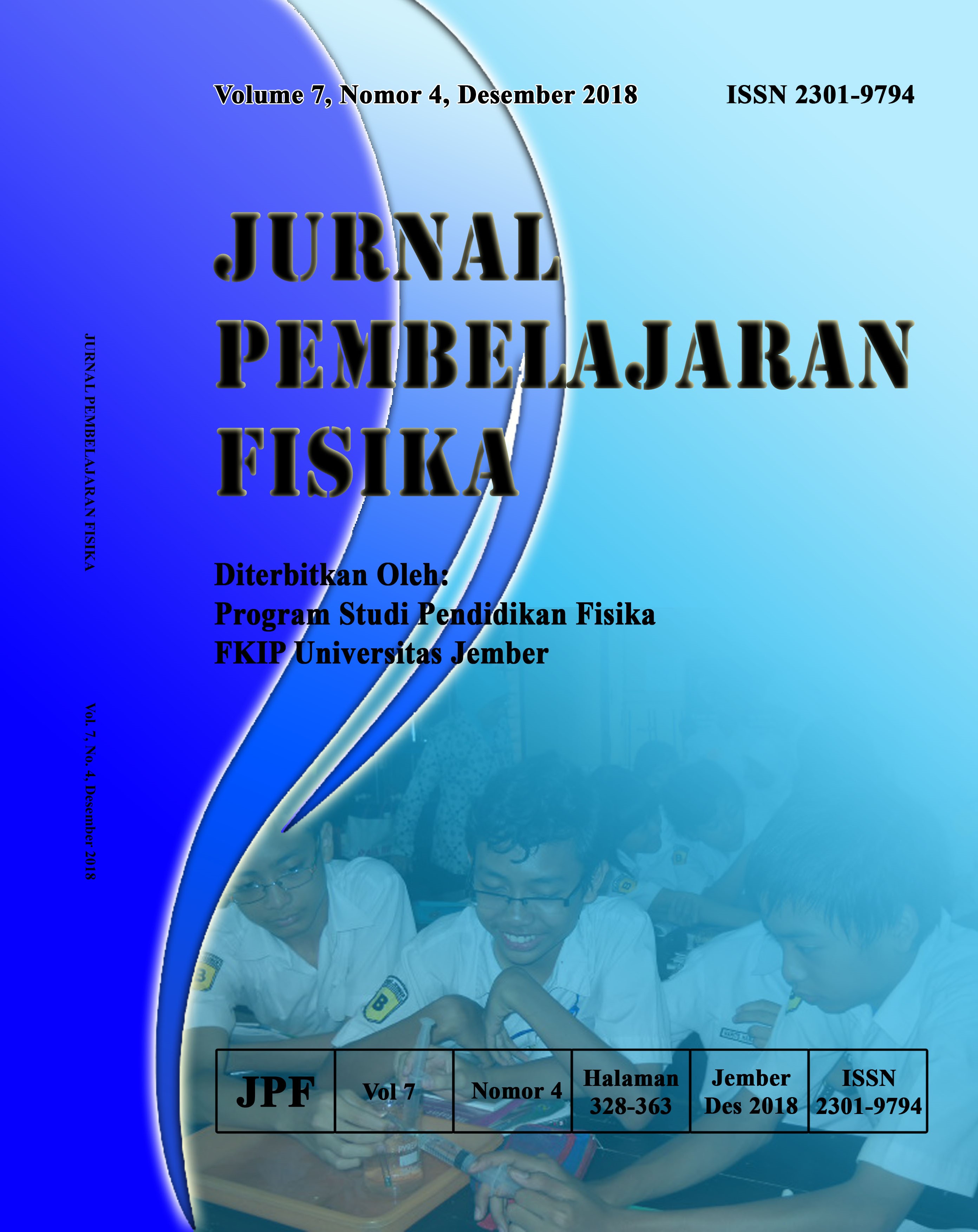 Section
Jurnal Pembelajaran Fisika
Jurnal Pembelajaran Fisika
 is licensed under a 
Creative Commons Attribution 4.0 International License
.