ANALISIS KARAKTERISTIK SEGMEN PADA CITRA MAMOGRAFI DENGAN MENGGUNAKAN METODE SEGMENTASI WATERSHED
Ni Larasati Kartika Sari

Universitas Nasional

Puji Hartoyo

Ajrun Ajrun
Abstract
Breast cancer is the most common cancer and is a major cause of women worldwide. Early examination of breast cancer is done by mammography. Mammographic images were analyzed manually by radiologists. That is in the manual system, but can help with digital image processing systems known as Computer-Aidid Diagnostics (CAD). One of the digital image processing is segmentation. segmentation is an object for object objects with a background (background) contained in an image. Segmented segmentation, namely watershed. Image segmentation is presented as a different area from the initial image as relief topography. This study uses 125 images which are divided into 100 image databases and 25 test data images. After testing with watershed, measurements were taken using Receiver Operating Characteristic (ROC). Based on testing, obtained pixel values ​​and minor and major ratios of 171.72 and 0.64. The values, sensitivity and specificity of the program were 46.00%, 45.00% and 68.00% respectively.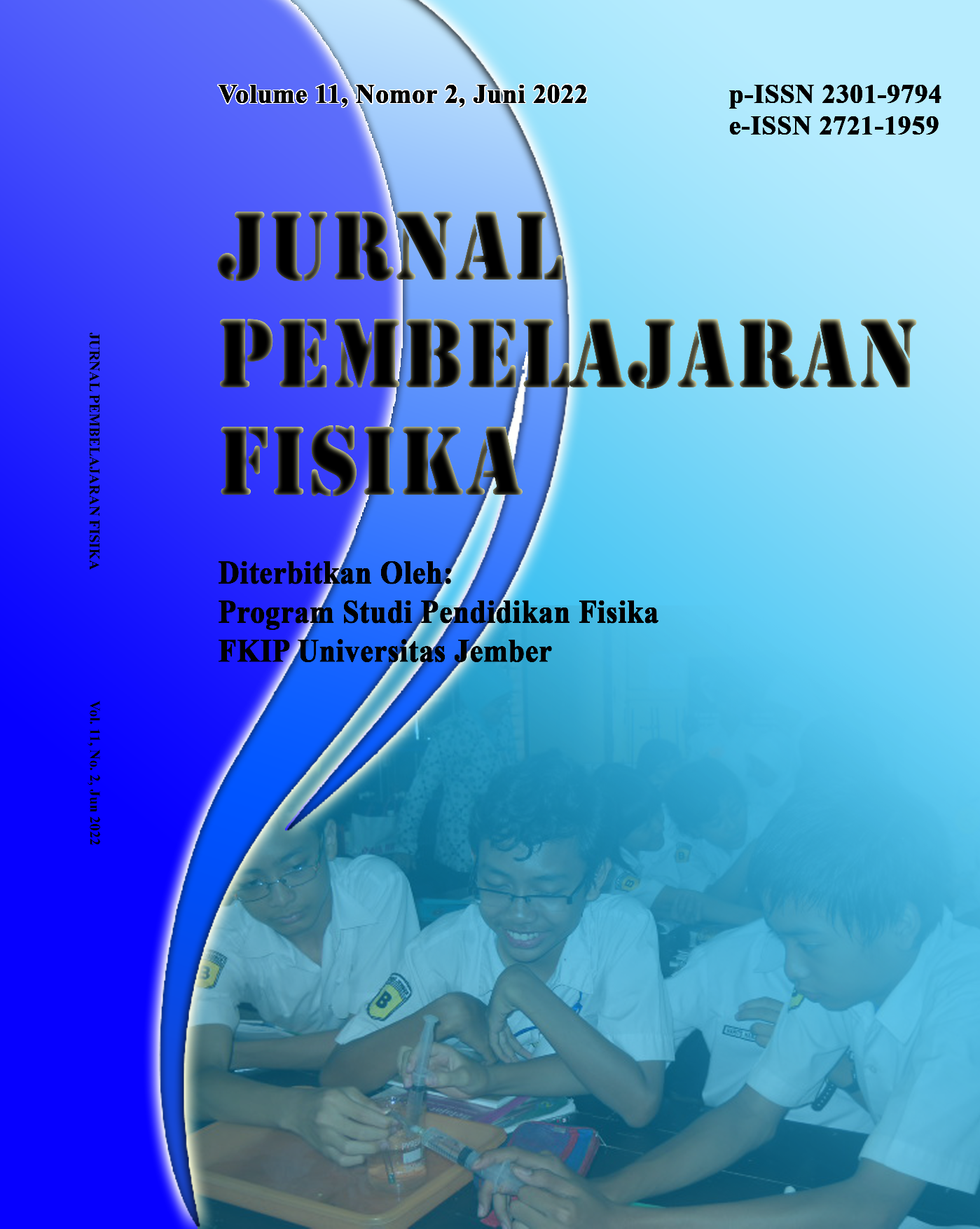 Section
Jurnal Pembelajaran Fisika
This work is licensed under a Creative Commons Attribution-ShareAlike 4.0 International License.

Jurnal Pembelajaran Fisika is licensed under a Creative Commons Attribution 4.0 International License.