ANALISIS KEMAMPUAN BERPIKIR KRITIS PESERTA DIDIK DENGAN PENILAIAN TES DAN NON TES
Diana Dwi Yuliawati

Pendidikan Fisika FMIPA Universitas Negeri Malang

Kamila Aliya Bintang

Muhammad Syarhan Fath A.

Risma Fitrotul

Zenityas Gheafitri

Ardiana Hanatan
Abstract
This study aims to analyze students' critical thinking skills by assessing test and non-test to class X Mathematics and Natural Sciences students in one of the State Senior High Schools in Malang Regency. This type of research is a mix method research that combines quantitative research and qualitative research. This research was conducted on students of class X MIPA using a sample of 25 students by taking critical thinking skills tests in the form of multiple choice questions and essays as well as conducting non-test assessments. The results showed that students' critical thinking skills were still low because students were only able to determine physics equations but were unable to apply the formula to physics problems. Therefore, improving the variation of the learning system carried out by the teacher is highly recommended so that students are able to apply the formula to physics problems.
Key word: critical thinking, test assessment, non test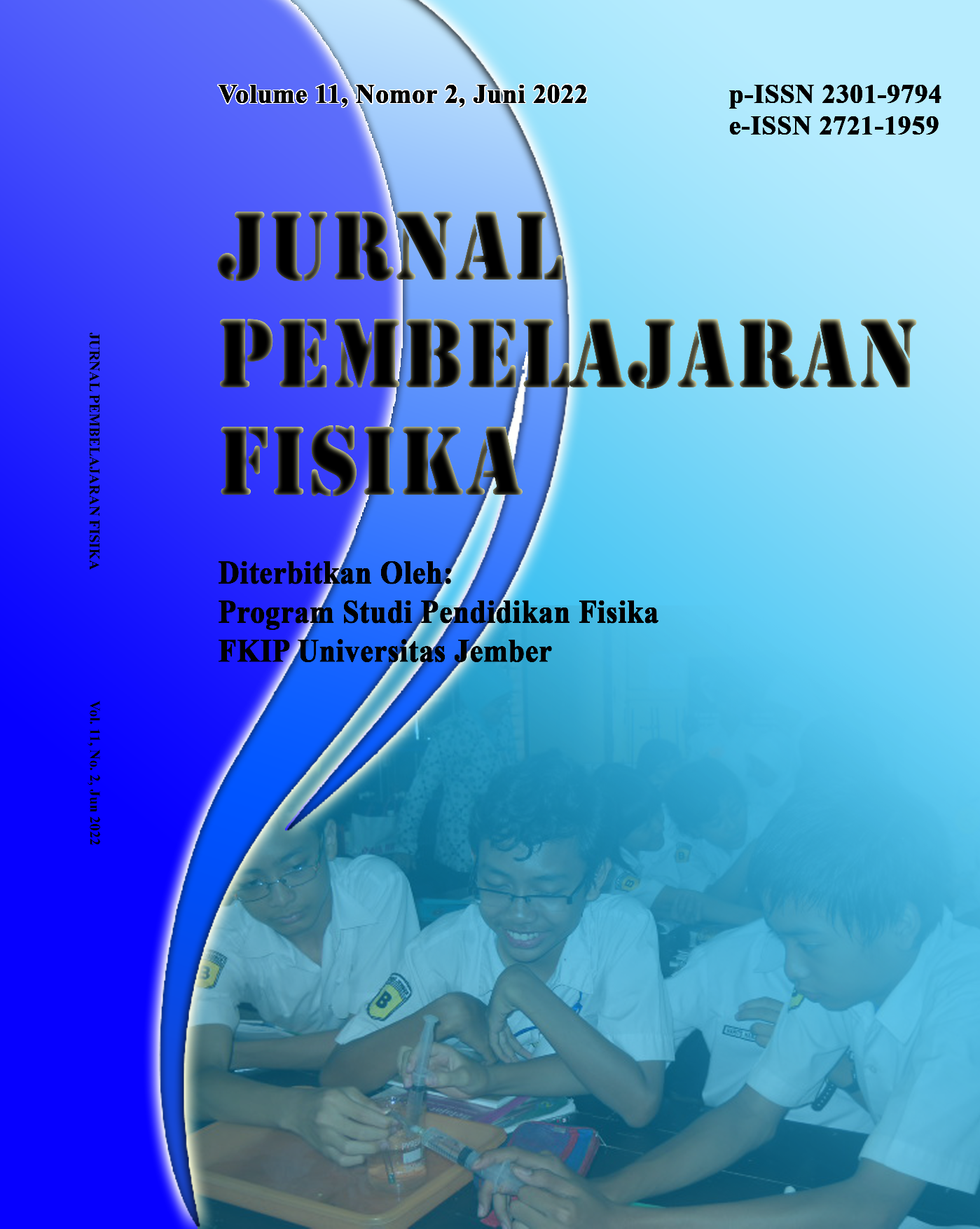 This work is licensed under a Creative Commons Attribution-ShareAlike 4.0 International License.