ANALISIS RESPON PESERTA DIDIK TERHADAP MEDIA VIDEO ANIMASI MENGGUNAKAN SPARKOL VIDEOSCRIBE MATERI FLUIDA DINAMIS
Mega Laylia Kusumawardhani

Universitas Jember

Trapsilo Prihandono

Firdha Kusuma Ayu Anggraeni
Abstract
The development of increasingly advanced technology in the field of education also affects teaching and learning activities, namely in the process of delivering by teachers to students well. Most students consider physical learning to be quite difficult and less interesting. Especially in the current Covid-19 pandemic situation where students have to study online from home. One way to make classroom learning interesting and innovative is through the use of media. This study aims to determine the response of class XI students at SMA Negeri 1 Glenmore after using physical learning media in the form of animated videos using Sparkol Videoscribe dynamic fluid material. The research method used is a descriptive method using an instrument in the form of a response questionnaire given to 34 students of class XI SMA Negeri 1 Glenmore. the results of the research that has been done show that the animated video media using Sparkol Videoscribe dynamic fluid material gets a very positive response from the respondents, namely the animated video media gets an average score of 82.3% from students.
Key word: Response; Learning Media, Sparkol Videoscribe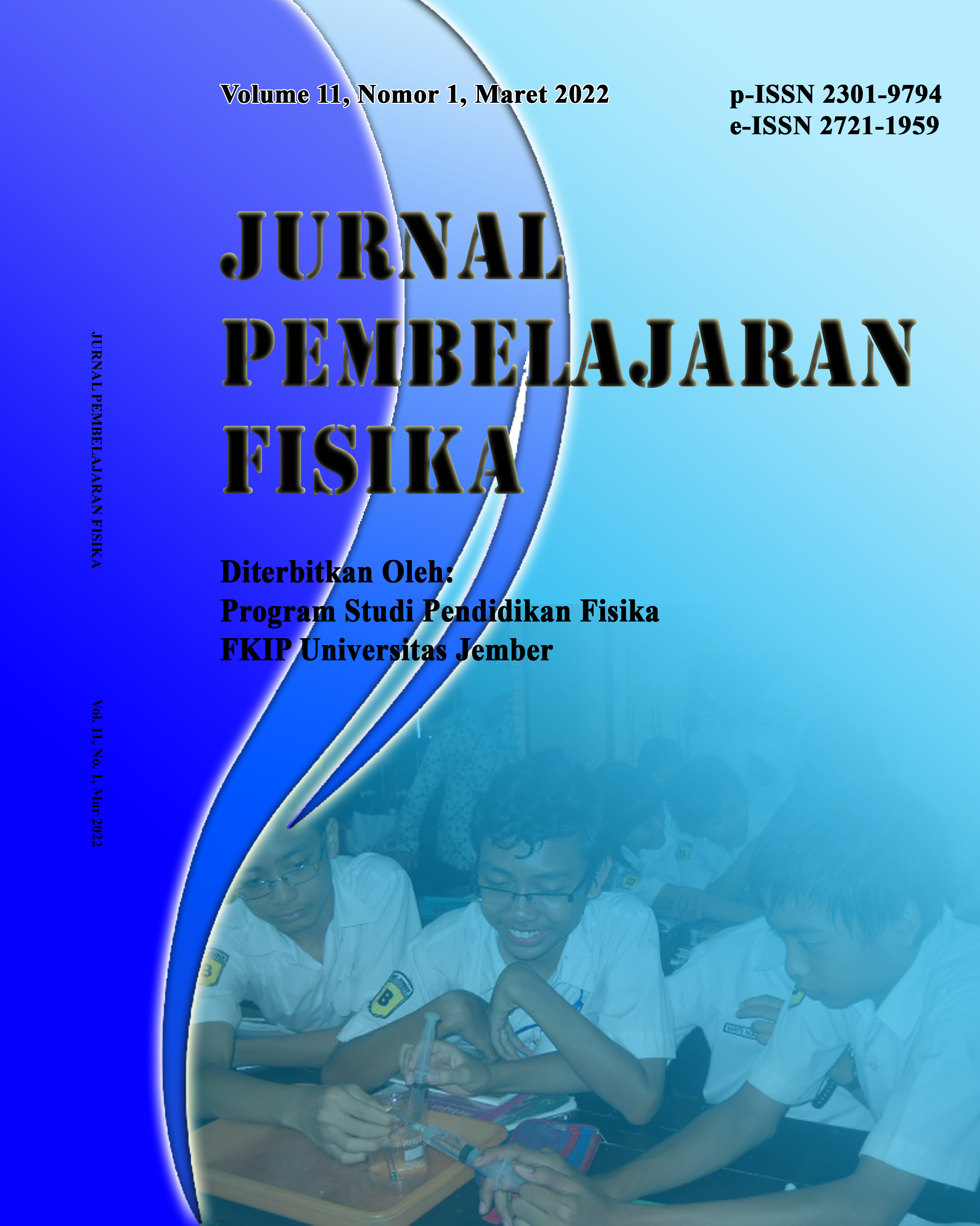 This work is licensed under a Creative Commons Attribution-ShareAlike 4.0 International License.