KETERAMPILAN INFERENSI SISWA SMPN 2 JEMBER DALAM PEMBELAJARAN IPA DENGAN MODEL INKUIRI TERBIMBING
Febrianti Utami

Arum Ariyani

Dama Nuri

Irnawati Irnawati

Supeno Supeno
Abstract
Abstract: This study was conducted to analyze inference skills of students on the material temperature and heat accompanied by application of guided inquiry learning model in SMP Negeri 2 Jember. This study uses classroom action research conducted in the first semester of the academic year 2019/2020. The subject of research is VII E grade from SMP Negeri 2 Jember include 30 people. Study period is 3 months from August to September 2019. In practice, this study apply 2 learning cycles, each cycle was conducted 4 stages: planning, implementation, monitoring/observation, and reflection. The data collection is done by using a essay test contained in the worksheet learners. Data collected from essay test then analyzed with qualitatively. Based on the analysis of the data obtained showed that the implementation of the learning cycle I, the results of students' mastery of inference skills by 69%, which means its not yet to reach the indicators set. In the second learning cycle results obtained completeness inference skills of students by 77% so that it has reached the specified indicators.The results showed inference skills of students in the material heat and  temperature increased significantly after conducting guided inquiry learning model.
Keywords: inference, guided inquiry, natural science.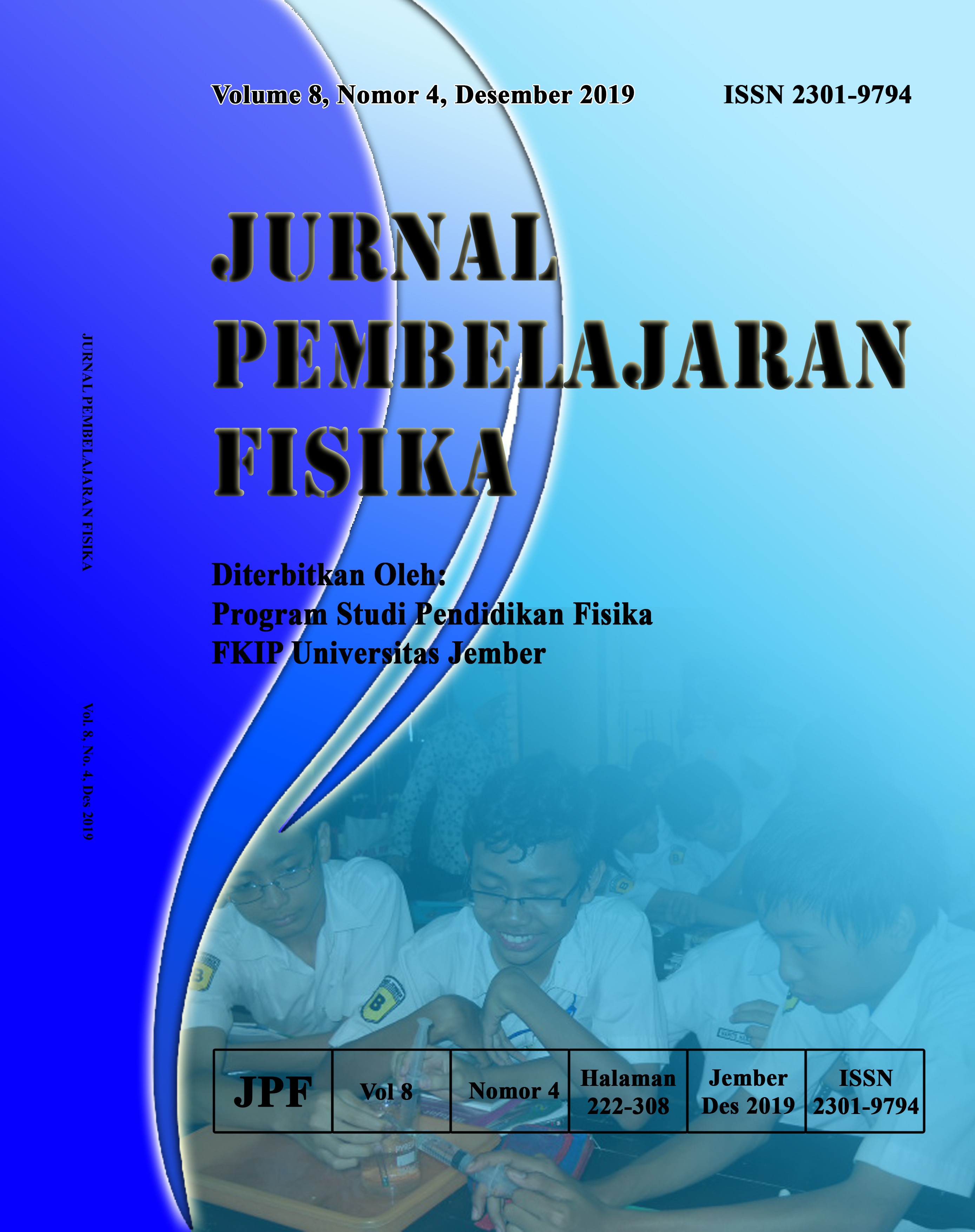 Section
Jurnal Pembelajaran Fisika
Jurnal Pembelajaran Fisika
 is licensed under a 
Creative Commons Attribution 4.0 International License
.