PENGEMBANGAN VIDEO PEMBELAJARAN KONTEKSTUAL PADA MATERI ALAT-ALAT OPTIK (MATA, MIKROSKOP, DAN TELESKOP) DI SMA
Nur Faizah

Singgih Bektiarso

Sudarti Sudarti
Abstract
Abstract
This study was conducted with the aim of describing the validity of contextual learning videos on the material of optical devices (eyes, microscopes, and telescopes) in high school and describing students' responses to the video using the response questionnaire. The method used in this research is research and development (Research and Development) by applying the Nieveen design to develop videos. Based on the results of the three stages of validation obtained an average validity for each aspect of the assessment of the validation of experts and users, namely, Relevance 87.5%, Accuracy of 93.75%, Contextual Learning 87.50%, and Linguistics 95%, so that a final validity of 90% is obtained with the category "It is very valid and can be used without improvement", meaning that the video developed is appropriate for use in learning. The results of the distribution of questionnaire responses of students of XII MIPA 1 and XII MIPA 3 in MAN Lumajang with aspects of the response consisting of Display, Student Learning Instructions, Learning Objectives, and Content with an average percentage of total responses was 89.52% which is included in the category of "Very Positive" and means students are interested in using video in learning.
Keywords: learning videos, contextual, validity, and student responses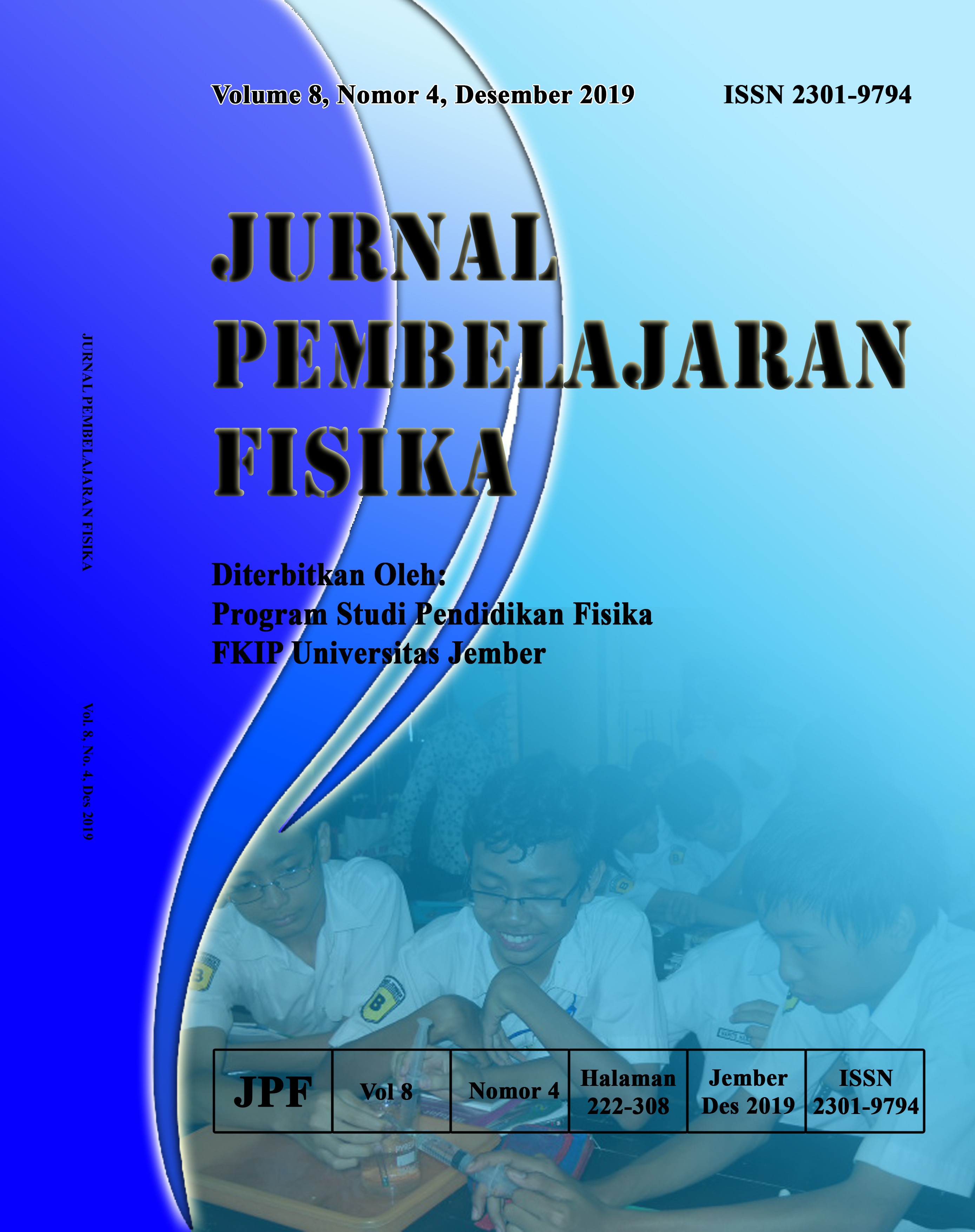 How to Cite
FAIZAH, Nur; BEKTIARSO, Singgih; SUDARTI, Sudarti. PENGEMBANGAN VIDEO PEMBELAJARAN KONTEKSTUAL PADA MATERI ALAT-ALAT OPTIK (MATA, MIKROSKOP, DAN TELESKOP) DI SMA.
JURNAL PEMBELAJARAN FISIKA
, [S.l.], v. 8, n. 4, p. 240-247, dec. 2019. ISSN 2721-1959. Available at: <
https://jurnal.unej.ac.id/index.php/JPF/article/view/15232
>. Date accessed: 01 june 2023. doi:
https://doi.org/10.19184/jpf.v8i4.15232
.