Kluwek Seed (Pangium edule Reinw) Germination Response to Soaking Time and Concentration of Gibberellin Acid (GA3)
Tri Ratnasari

Program Studi Agroteknologi, Fakultas Pertanian, Universitas Jember

Daniar Alfi Ana

Jurusan Biologi, Fakultas Matematika dan Ilmu Pengetahuan Alam, Universitas Jember

Hari Sulistiyowati

Jurusan Biologi, Fakultas Matematika dan Ilmu Pengetahuan Alam, Universitas Jember

Dwi Setyati

Jurusan Biologi, Fakultas Matematika dan Ilmu Pengetahuan Alam, Universitas Jember
Abstract
Kluwek seeds (Pangium edule Reinw.) have a low germination percentage caused by dormancy due to hard seed coat. Kluwek seed germination takes about 1 month. The purpose of this study was to obtain a combination of treatments that were effective in increasing the percentage of kluwek seed germination and reducing the intensity of kluwek seed dormancy. This study used a Completely Randomized Design (CRD) factorial design. The first factor was immersion time (H) consisting of five levels, namely H0: Control (0 hour), H1: 6 hours, H2: 12 hours, H3: 18 hours, and H4: 24 hours and the second factor was giberellin concentration (G) with five levels namely G0: 0 ppm, G1: 25 ppm, G2: 50 ppm, G3: 75 ppm and G4: 100 ppm. Data analysis used Analysis of Variance (Anava) and further tested with Duncans' Multiple Range test (DMRT) at a significant level of 5%. The results obtained showed that the percentage of seed germination without immersion is 6.67%. Soaking using aquades produces an average germination percentage of 28.33%. The most effective treatment was GA3 75 ppm for 24 hours with seed germination of 60%, while the value of dormant intensity is 40%.
Keywords: dormancy, germination, gibberellin, kluwek.
References
Adnan. 2017. Pengaruh Konsentrasi Dan Lamanya Perendaman Dalam Larutan Giberellin Terhadap Perkecambahan Benih Kakao. Jurnal Penelitian Agrosamudra. 4(2): 30-40.

Asra R. 2014. Pengaruh Hormon Giberelin (GA3) terhadap Daya Kecambah dan Vigoritas Calopogonium caeruleum. Jurnal Biospecis.7(1): 29-33.

Diah HE. & Alfandi. 2013. Pengaruh Konsentrasi GA3 dan Lama Perendaman Benih terhadap Mutu Benih Kedelai (Glycine max L. Merrill) Kultivar Burangrang. Agroswagati, 1(1), 31-42.

Dien HKP. 1986. Pengaruh Beberapa Cara Ekstraksi dan Perlakuan Pendahuluan terhadap Daya Berkecambah Benih Rotan Manau (Calamus manna MIQ). Bogor: Balai Teknologi Perbenihan.

Elfianis R, Hartina S, Permanasari I, & Handoko J. 2019. Pengaruh Skarifikasi dan Hormon Giberelin (GA3) terhadap Daya Kecambah dan Pertumbuhan Bibit Palem Putri (Veitchia merillii). 10(1): 41-48.

Gardner FB & Pearce RB. 1991. Fisiologi Tanaman Budidaya. Jakarta: UI-Press.

Gomez KA & Gomez AA.1995. Prosedur Statistik untuk PenelitianPertanian. Edisi Kedua. Jakarta : UI–Press, hal :13–16.

Heddy S. 1996. Hormon Tumbuhan. Jakarta: Raja Grafindo Persada.

Heyne K. 1987. Tumbuhan Berguna Indonesia IV. Jakarta: Yayasan Sarana Wana Jaya.

Isnaeni E & Habibah NA. 2014. Efektivitas Skarifikasi dan Suhu Perendaman terhadap Perkecambahan Biji Kepel [Stelechocarpus burahol (blume) Hook. F & Thompson] secara in vitro dan ex vitro. Jurnal MIPA. 37(2):105-114.

Kartika SM & Susanti M. 2015. Pematahan Dormansi Benih Kelapa Sawit (Elaeis guineensis Jacq.) menggunakan KNO3 dan Skarifikasi. Jurnal Pertanian dan Lingkungan Hidup. 3(3): 48-5.

Mustopa SA. 2015. Pengaruh Konsentrasi Asam Giberelat (GA3) dan Lama Perendaman Terhadap Viabilitas, Vigor dan Pertumbuhan Benih Jarak (Jatropha curcas L.) Klon Ip-1p di Pembenihan. Jurnal Paspalum. 3(2):22-27

Pranoto, H.1990. Biologi Benih. Bogor: IPB Press.

Purwaningsih O. 2001. Kajian Fisiologis dan Biokimiawi Benih Rambutan (Nephelium lappaceum L.) selama Penyimpanan dengan Perlakuan ABA dan GA3. Jurnal Ilmu Pertanian. 8(2): 66-75.

Puspaningrum C, Abdurrani M, & Reine SW. 2012. Pengaruh Kombinasi Larutan Perendaman dan Lama Penyimpanan terhadap Viabilitas, Vigor dan Dormansi Benih Padi Hibrida Kultivar SL-8. Jurnal Agrorektan. 2(2):125.

Salisbury FB & Ross CW. 1995. Fisiologi Tumbuhan. Jilid I. Penerjemah: Lukman, D.R. dan Sumaryono. Bandung: Penerbit ITB.

Sari HP, Hanum C & Charloq. 2014. Daya Kecambah dan Pertumbuhan Mucuna bracteata Melalui Pematahan Dormansi dan Pemberian Zat Pengatur Tumbuh Giberelin (GA3). Jurnal Agroekoteknologi. 2(2):630-644.

Silvia P. 2014. Pengaruh Konsentrasi Giberelin dan Lama Perendaman terhadap Perkecambahan Biji Sirsak (Anonna muricata L.). Jurnal Biopendix. 1(1):73-79.

Srivastava LM. 2002. Plant Growth and Development Hormones and Environment. Amsterdam; Sydney: Academic Press.

Suhendra D, Nisa TC & Hanafiah DS. 2016. Efek konsentrasi hormon giberelin (GA3) dan lama perendaman pada berbagai pembelahan terhadap perkecambahan benih manggis (Garcinia mangostana L). Jurnal Pertanian Tropik. 3(3): 238-248.

Sutopo, L. 2002. Teknologi Benih. Jakarta: PT. Raja Grafindo Persada.

Wulandari D. 2011. Pangiumedule Reinw. Informasi Singkat Biji No.124. Makassar: BPTH Sulawesi.

Yasmin ST, Wardiyati & Koesriharti. 2014. Pengaruh Perbedaan Waktu Aplikasi dan Konsentrasi GA3 terhadap Pertumbuhan dan Hasil Tanaman Cabai Besar (Capsicum annuum L.). Jurnal Produksi Tanaman. 2(5): 395.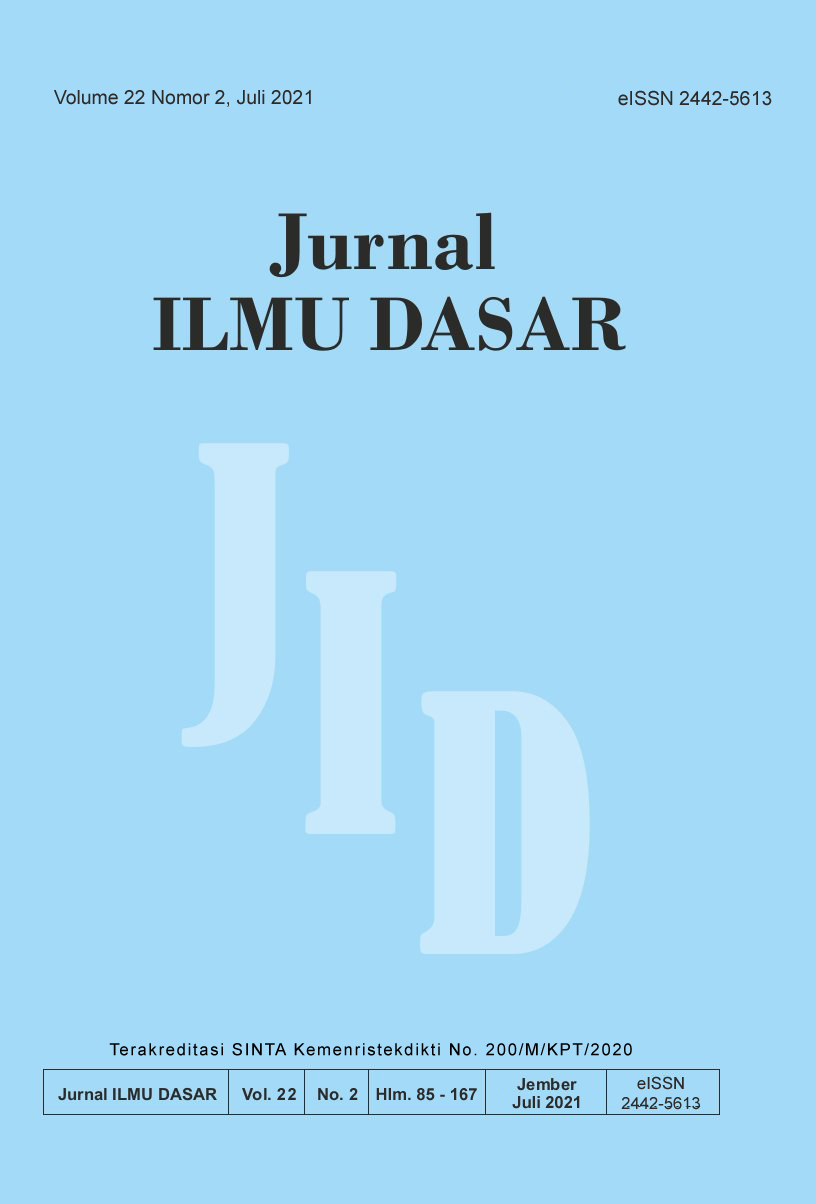 This work is licensed under a Creative Commons Attribution-ShareAlike 4.0 International License.