Insecticidal Bufadienolides from The Leaves of Kalanchoe daigremontiana (Crassulaceae)
Wawan Hermawan

Rani Maharani

Sofa Fajriah

Revan Hardiawan

Unang Supratman
Abstract
Kalanchoe is the biggest genera of Crassulaceae family and distributed in tropical and subtropical regions. This genera is found to be a rich source of biologically active natural products such as triterpenes, flavonoids and steroids. As a part of our continuing search for novel insecticidal compounds from Indonesian Kalanchoe plants, we examined Kalanchoe daigremontiana collected from Bandung region, West Java, Indonesia. The methanolic extract of the dried leaves of K. daigremontiana was concentrated and extracted with methylene chloride The methylene chloride extract exhibited an insecticidal activity toward silkworms. The methylene chloride extract was partitioned between n-hexane and methanol containing 10% water. The active lower layer was extracted with ethyl acetate. By using the insecticidal activity to follow the separations, the ethyl acetate fraction was separated by combination of column chromatography on Kieselgel 60 and ODS to afford two insecticidal bufadienolides 1 and 2. The structures of these compounds were elucidated based on spectroscopic analysis (UV, IR, NMR, 2D-NMR) and comparison with those related data previously reported. In this paper, the isolation, structural elucidation, and insecticidal activities against the third instar larvae of silkworm will be described.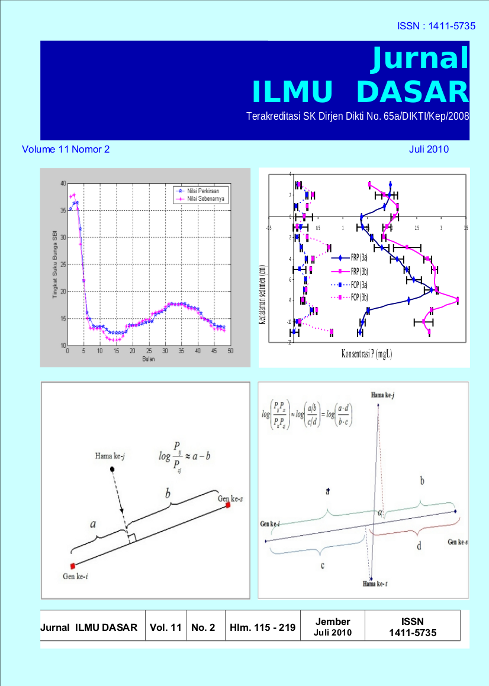 How to Cite
HERMAWAN, Wawan et al. Insecticidal Bufadienolides from The Leaves of Kalanchoe daigremontiana (Crassulaceae).
Jurnal ILMU DASAR
, [S.l.], v. 11, n. 2, p. 115-119, july 2010. ISSN 2442-5613. Available at: <
https://jurnal.unej.ac.id/index.php/JID/article/view/72
>. Date accessed: 04 july 2020.
Keywords
Kalanchoe daigremontiana; Crassulacea; bufadienolides; insecticidal activity