Utilization of Supported Liquid Membrane (SLM) in Separation of Pb(II) by Varying Concentration of Carrier and Feed Solution
Dwi Indarti

Novitasari Novitasari

Jurusan Kimia, Fakultas Matematika dan Ilmu Pengetahuan Alam, Universitas Jember (UNEJ)

Yudi Aris Sulistyo

Jurusan Kimia, Fakultas Matematika dan Ilmu Pengetahuan Alam, Universitas Jember (UNEJ)
Abstract
Supported liquid membrane (SLM) was prepared by reacting host material with carrier compounds. Carrier compound was Polyethylene Glycol-400 (PEG-400) that have been used with the variation of concentration 0, 2, 4, and 6%. The effect of its variations in SLM was characterized by FTIR and the performance was examined by transporting feed solution Pb(NO3)2 with variation 1, 5, 10, 15, and 25 ppm for 3 hours in pH 3. FTIR spectra depicted that the increasing concentration of PEG would arise the intensity of typical PEG's functional groups such as -OH, C-O-C, and CH2-CH2 sp3. The optimum transport Pb(II) was achieved by SLM with 6% PEG. Variation of feed solution concentration showed the main effect in SLM activity. The higher of feed solution concentration would decrease of transport activity. The % extract and % recovery 1 ppm was higher than 25 ppm with 72,5% and 70,27% than 6,1% and 3,59%, respectively.
Keywords: supported liquid membrane, Pb(II), poly ethylene glycol, extraction and recovery, carrier compound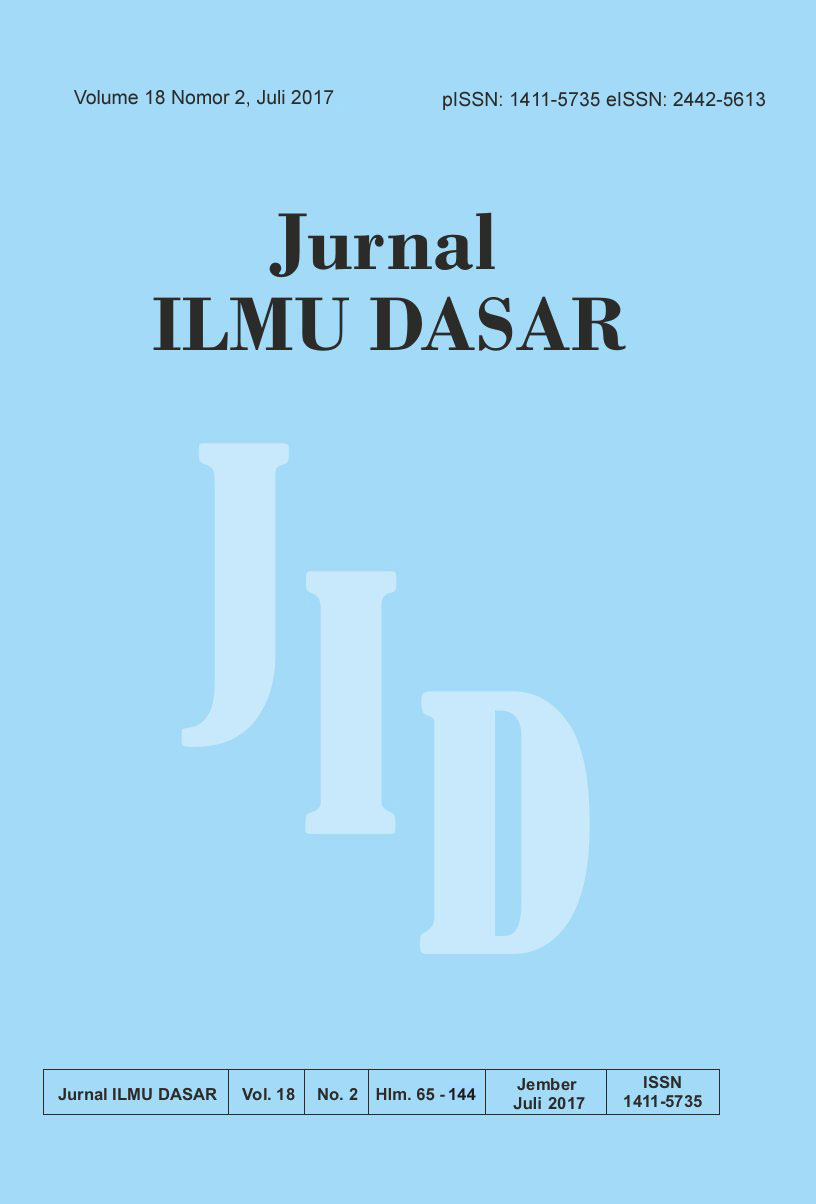 This work is licensed under a Creative Commons Attribution-ShareAlike 4.0 International License.