PENENTU LOYALITAS KONSUMEN PADA BANK KONVENSIONAL BERDASARKAN FAKTOR PRIBADI DAN PSIKOLOGIS
Kasnaeny Karim

Universitas Muslim Indonesia

Muhammad Jibril Tajibu

Fakultas Ekonomi Universitas Hasanuddin, Makassar
Abstract
This study aims to analyze the impact of personal and psychological factors on customer loyalty to continue transacting in conventional banking amid incessant calls to switch to Islamic banking, especially for Muslim customers. The people of Makassar city became the population in this study, with a sample of 100 respondents. The sampling method was based on quotas, namely, 25 respondents representing the North Makassar region, 25 representing East Makassar, 25 representing West Makassar, and 25 representing South Makassar. Data were analyzed using multiple linear regression analysis. The results showed that personal and psychological factors significantly and positively influenced customer loyalty to continue to transact in conventional banking.
Keywords: conventional banking, loyalty, personal factors, psychological factors.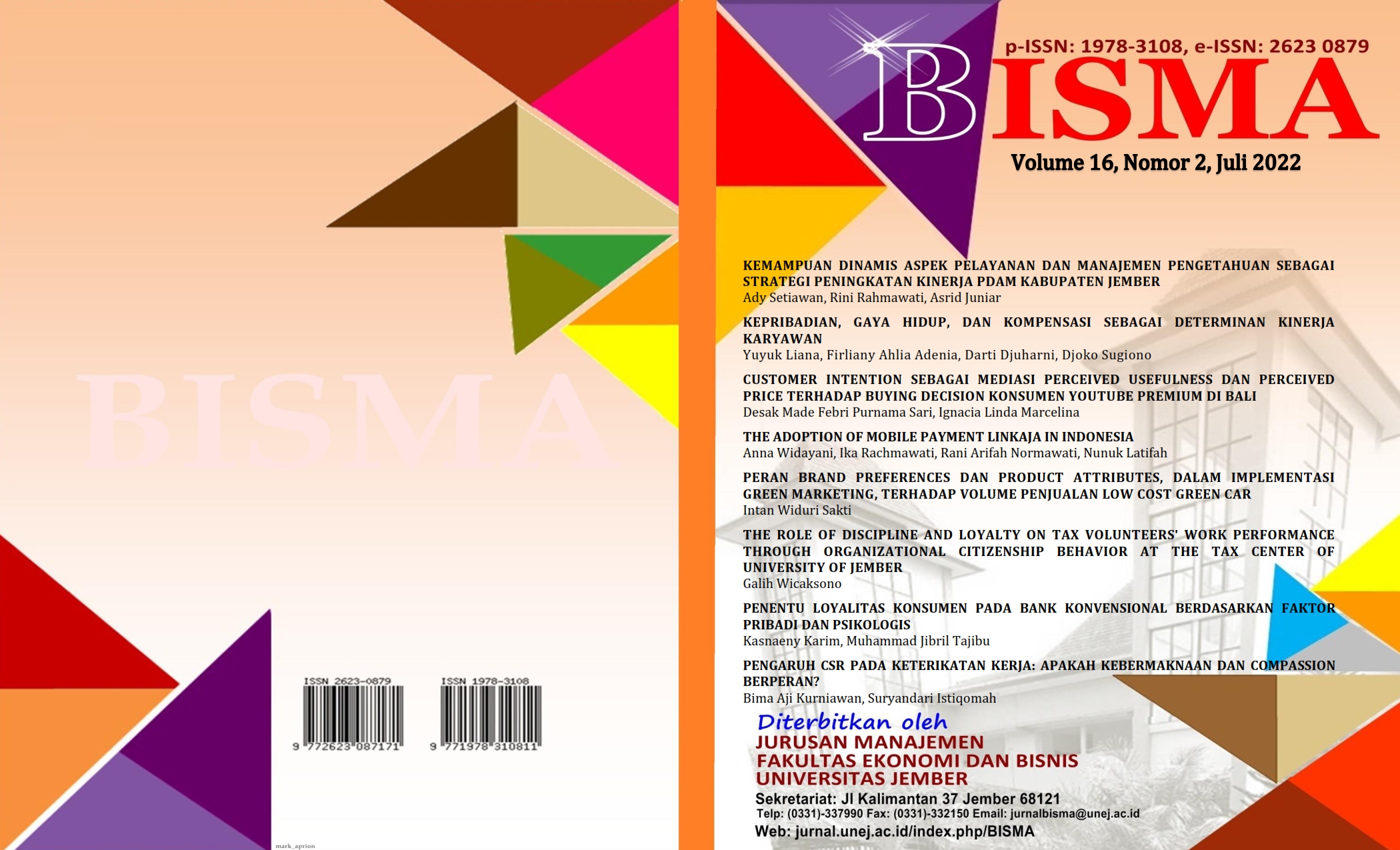 This work is licensed under a Creative Commons Attribution-ShareAlike 4.0 International License.