EFFORTS TO PREVENT THE RESPREAD OF COVID-19 THROUGH COMPLIANCE WITH THE USE OF PROTECTIVE EQUIPMENT (PPE) ON PREGNANT WOMEN IN MOJOPARON
R.A. Helda Puspitasari

Prodi D-3 Keperawatan, Fakultas Keperawatan, Universitas Jember

Dwining Handayani

Prodi D-3 Keperawatan, Fakultas Keperawatan, Universitas Jember

Ayu Dewi Nastiti

Prodi D3 Keperawatan, Fakultas, Keperawatan, Universitas Jember

Erik Kusuma

Prodi D-3 Keperawatan Fakultas Keperawatan Universitas Jember
Abstract
The covid-19 outbreak has occurred all over the world and has claimed lives since early 2020 until it was declared sloping in May 2022, but in early June 2022 there was an increase in daily confirmed cases of Covid-19. By blocking the gust of virus particles into the surrounding air, masks keep the virus from spreading. Proper hand hygiene can prevent respiratory and digestive diseases. Pregnant women are made a vulnerable group at risk of being infected with Covid-19 due to physiological changes during pregnancy. Cases of pregnant women reported in 2021 with the criteria for suspect, probable and even confirmed Covid-19 have increased (Dinkes, 2022). pregnant women are one of the groups who are not given the Covid-19 vaccination, do not include pregnant women in the target 4 recipients of the Covid-19 vaccination. Therefore, the thing that can be done is to optimize efforts to prevent Covid-19 in pregnant women, to prevent mortality in mothers and babies. Based on the results of a survey conducted after this outreach activity, the compliance of respondents in the obedient category was 55% and the non-compliance category was 45%. The description of anxiety based on education with the highest frequency is respondents with high school education as many as 25 respondents (33.3%). The description of anxiety based on work with the highest frequency is respondents who work as IRT as many as 27 respondents (36.0%). This is possible because of the mother's educational background.
Keywords: prevention, prevention of coid-19, compliance, PPE, pregnant women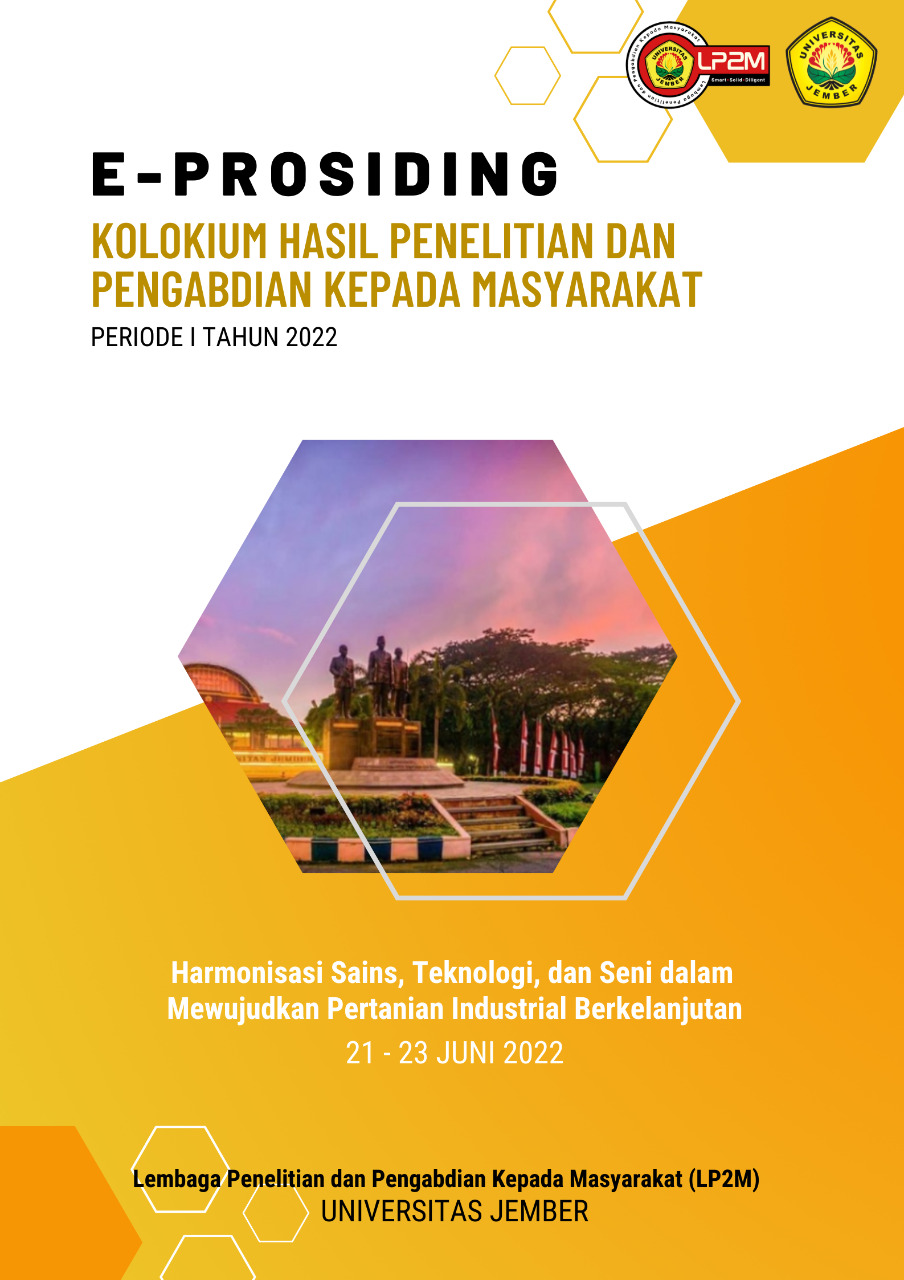 How to Cite
PUSPITASARI, R.A. Helda et al. EFFORTS TO PREVENT THE RESPREAD OF COVID-19 THROUGH COMPLIANCE WITH THE USE OF PROTECTIVE EQUIPMENT (PPE) ON PREGNANT WOMEN IN MOJOPARON.
UNEJ e-Proceeding
, [S.l.], p. 219-222, july 2022. Available at: <
https://jurnal.unej.ac.id/index.php/prosiding/article/view/32215
>. Date accessed: 02 oct. 2022.