COUNT OF LEUKOCYTE AFTER EXPOSURE TO LOW DOSE X RAY RADIATION IN MALE WISTAR RATS (RATTUS NORVEGICUS)
Afifah Rizki Fauziah

Mahasiswa Pendidikan Kedokteran Gigi, Fakultas Kedokteran Gigi, Universitas Jember, Jember

Swasthi Prasetyarini

Bagian radiologi, Fakultas Kedokteran Gigi, Universitas Jember, Jember

Supriyadi Supriyadi

Bagian radiologi, Fakultas Kedokteran Gigi, Universitas Jember, Jember
Abstract
Panoramic radiography was one of radiographic examinations in dental practice due to several advantages, which one was for orthodontic treatment. The use of X-ray radiation has biological effects that caused cell death (necrosis or apoptosis). Examination the number of leukocytes can be used as an indicator to determine the responsiveness of white blood cells in preventing the presence of disease and inflammation agents. This research aims to determine the number of leukocytes after low-dose X-ray radiation exposure in male wistar rats (Rattus norvegicus). The methods used experimental laboratory research methods with post test only control group design. A sample of 20 wistar rats were divided into 5 groups: 1 control group and 4 treatment groups that were selected based on inclusion and exclusion criteria. The selected sample was then taken a blood sample before and after low-dose X-ray radiation exposure. Data from the study were conducted parametric statistical tests of One Way Annova and LSD. Radiation exposure used panoramic radiography units under the brand F1-04300 TUUSULA with exposure time 14.1 seconds, and a dose of 10.6 mGy.  Examination of the number of leukocytes used the manual method. Data were analyzed using the One Way Anova test with a significant level of α (0.05). Results: The results of the analysis showed that there were significant differences between the control group and the treatment group (α <0.05). Conclusion: There was a change in the number of leukocytes after low-dose X-ray radiation exposure.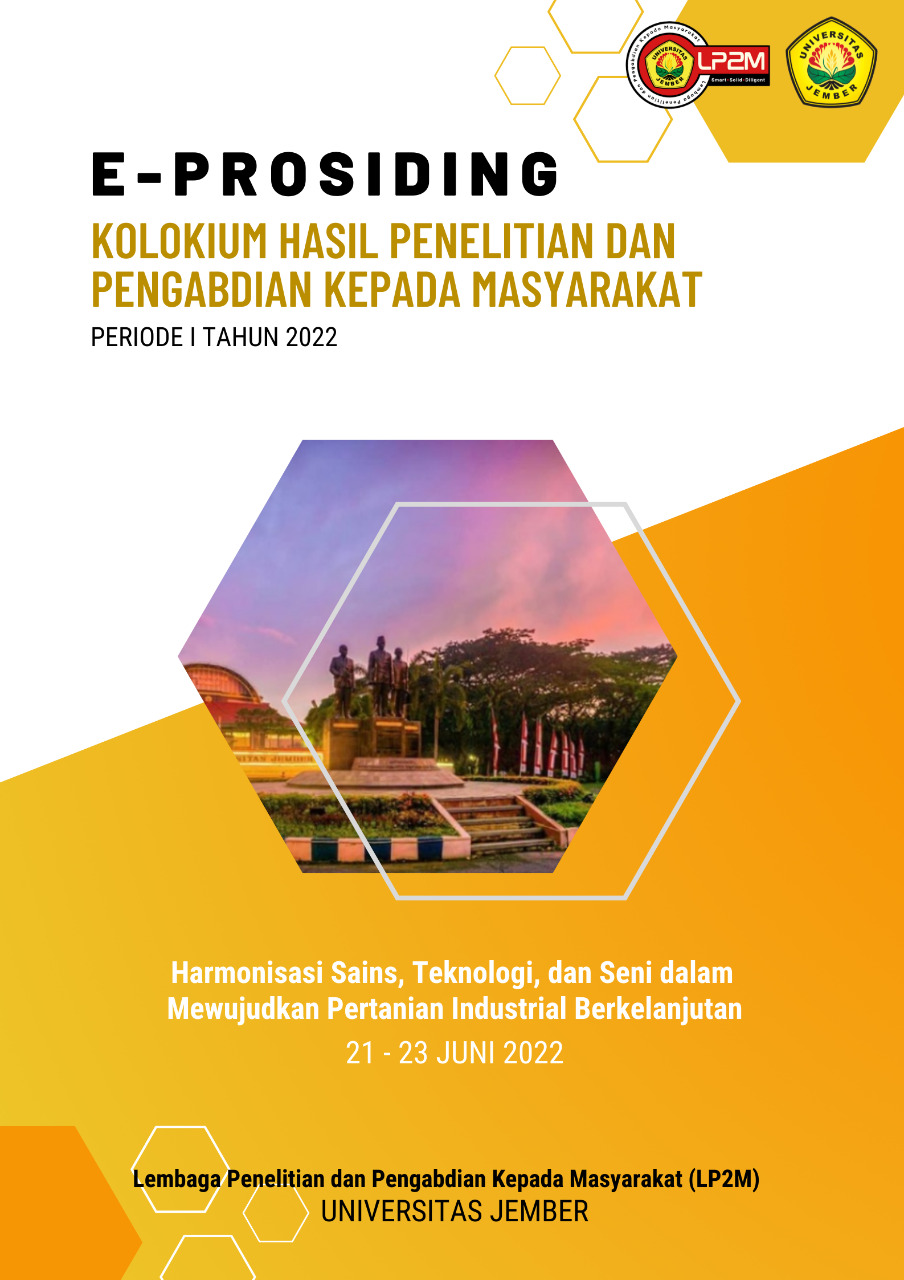 How to Cite
FAUZIAH, Afifah Rizki; PRASETYARINI, Swasthi; SUPRIYADI, Supriyadi. COUNT OF LEUKOCYTE AFTER EXPOSURE TO LOW DOSE X RAY RADIATION IN MALE WISTAR RATS (RATTUS NORVEGICUS).
UNEJ e-Proceeding
, [S.l.], p. 48-54, july 2022. Available at: <
https://jurnal.unej.ac.id/index.php/prosiding/article/view/32165
>. Date accessed: 04 oct. 2022.