Current Issue
Vol 4 No 2 (2023): Environmental Justice, Gig Economy, and Human Rights In Contemporary Society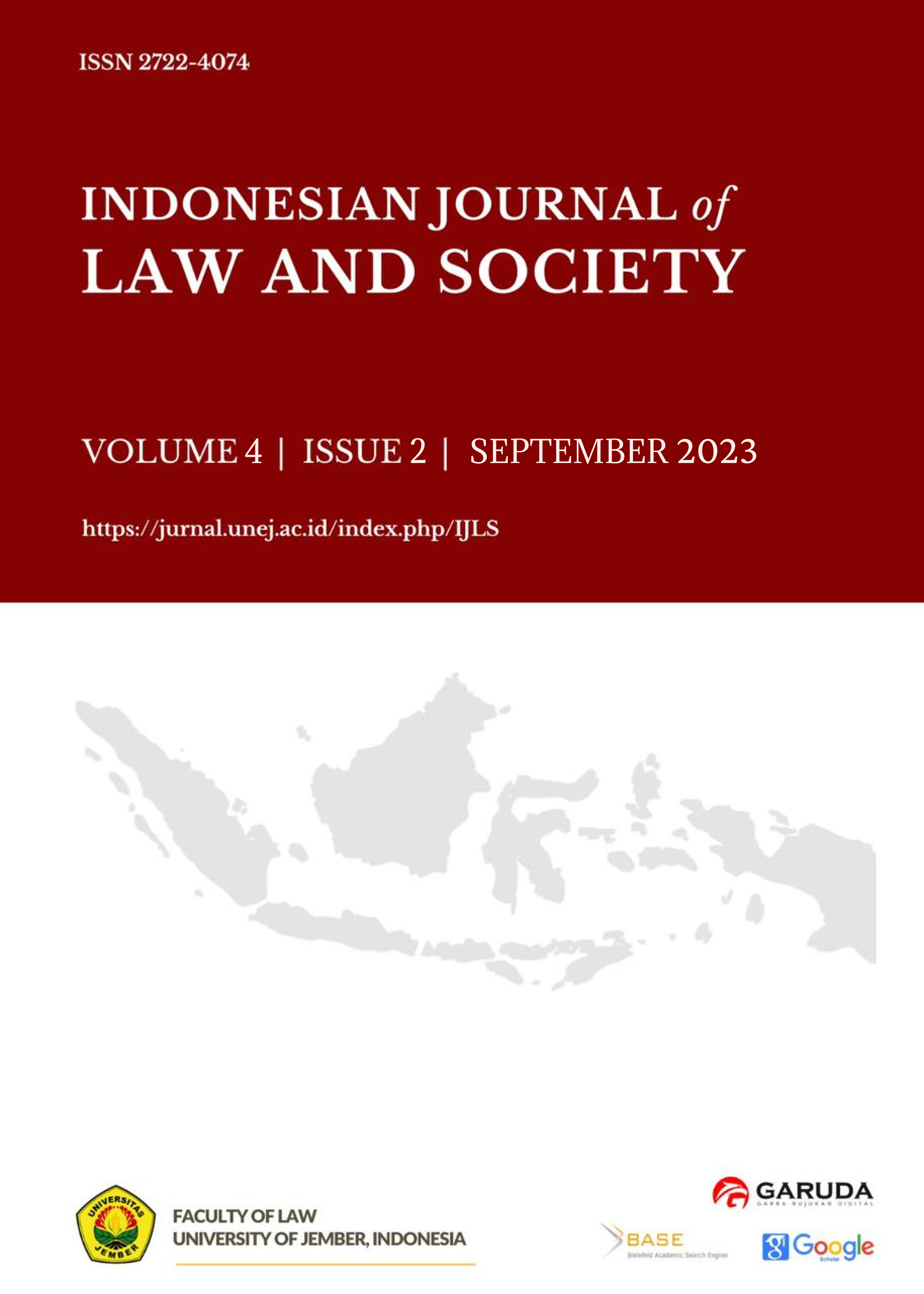 ISSN: 2722-4074 (Online)
First Publication: 2020 
Publisher: University of Jember, Indonesia
Duration: Approx. 30 days to the first decision
Acceptance Rate: 25% of the total submissions
Frequency: 2 issues per year
DOI: 10.19184/ijls by 
 
Audience: Domestic and international scholars with an acute interest in law and society
Authors' Diversity: Indonesia, Bangladesh, United States
Editor: Fenny Tria Yunita, University of Jember (Indonesia)
View All Issues
The Indonesian Journal of Law and Society is the faculty-edited flagship journal of the Faculty of Law, University of Jember, Indonesia, which exclusively publishes all papers in English. It is a refereed journal, all published papers were under a double-blind peer review by academics and experts. This journal publishes international, comparative, and national research and reviews concerned with law and society.
All types of manuscripts, from socio-legal, empirical, and doctrinal, will be considered for publication. However, this publication encourages empirical and cross-disciplinary areas of law relating to political science, criminology, history, sociology, human rights, technology, and political economy.
The published papers were subject to a double-blind peer-review process by at least two experts. The Editor's final decision considered the relevance to the journal's aims and scope, the quality of research and writing, and geographical diversity. The novelty of academic contribution was also an essential requirement.