Current Issue
Vol 5 No 1 (2018): April 2018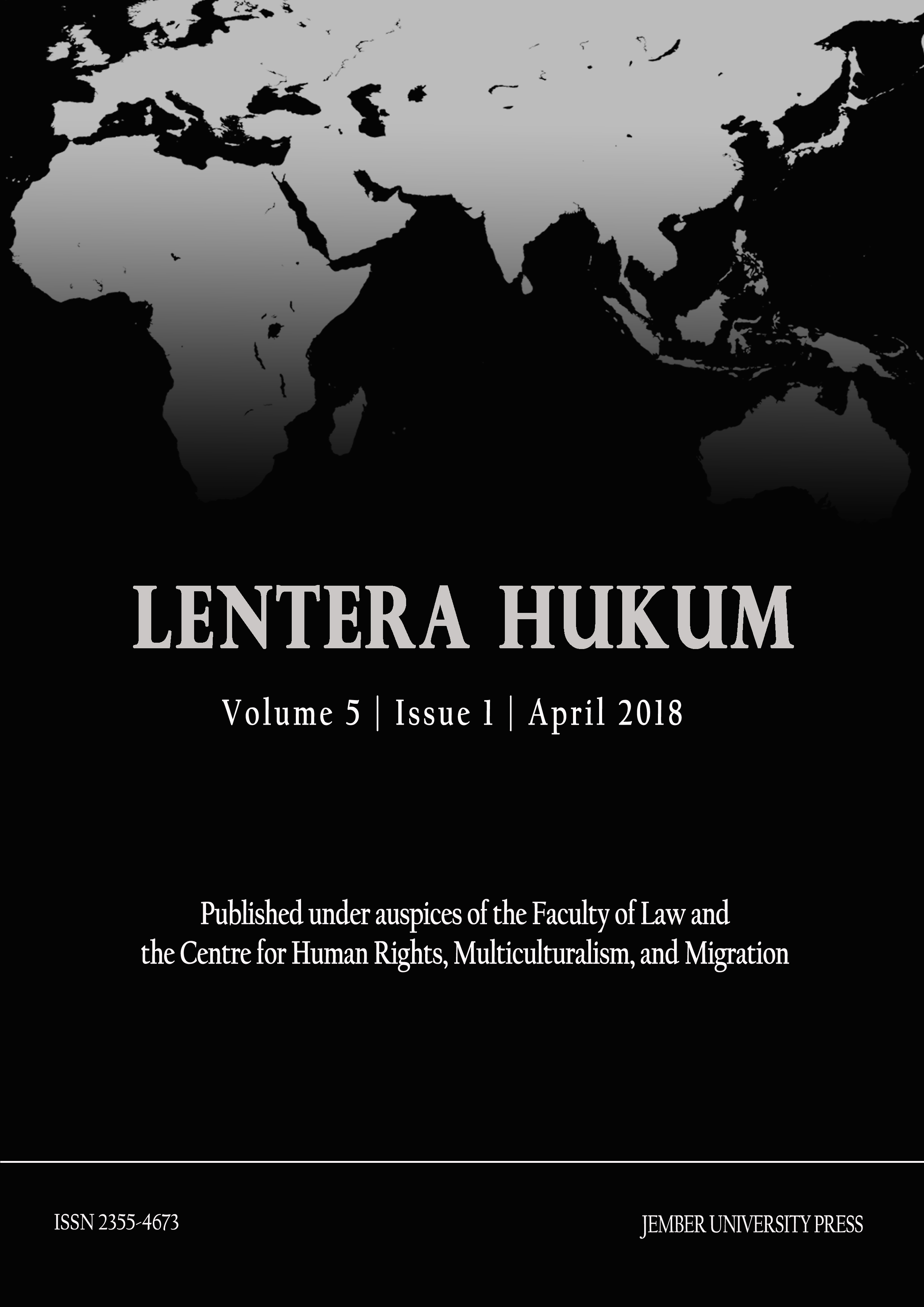 ISSN: 2355-4673 (Print) 2621-3710 (Online) 
Editor-in-Chief: Dr. Al Khanif University of Jember
Editorial Team
LENTERA HUKUM is a triannual peer-reviewed open access academic journal which publishes works on all disciplines of law, including cross-disciplinary legal studies. It is published under auspices of the Faculty of Law and the Centre for Human Rights, Multiculturalism, and Migration (CHRM2) at the University of Jember, Indonesia. The objective of the Journal is to provide a leading forum for enhancement of communication between researchers and policymakers on the recent development of law and promote the development of the newly cultivated research fields related to legal issues.
View All Issues