Current Issue
Vol 6 No 2 (2019): July 2019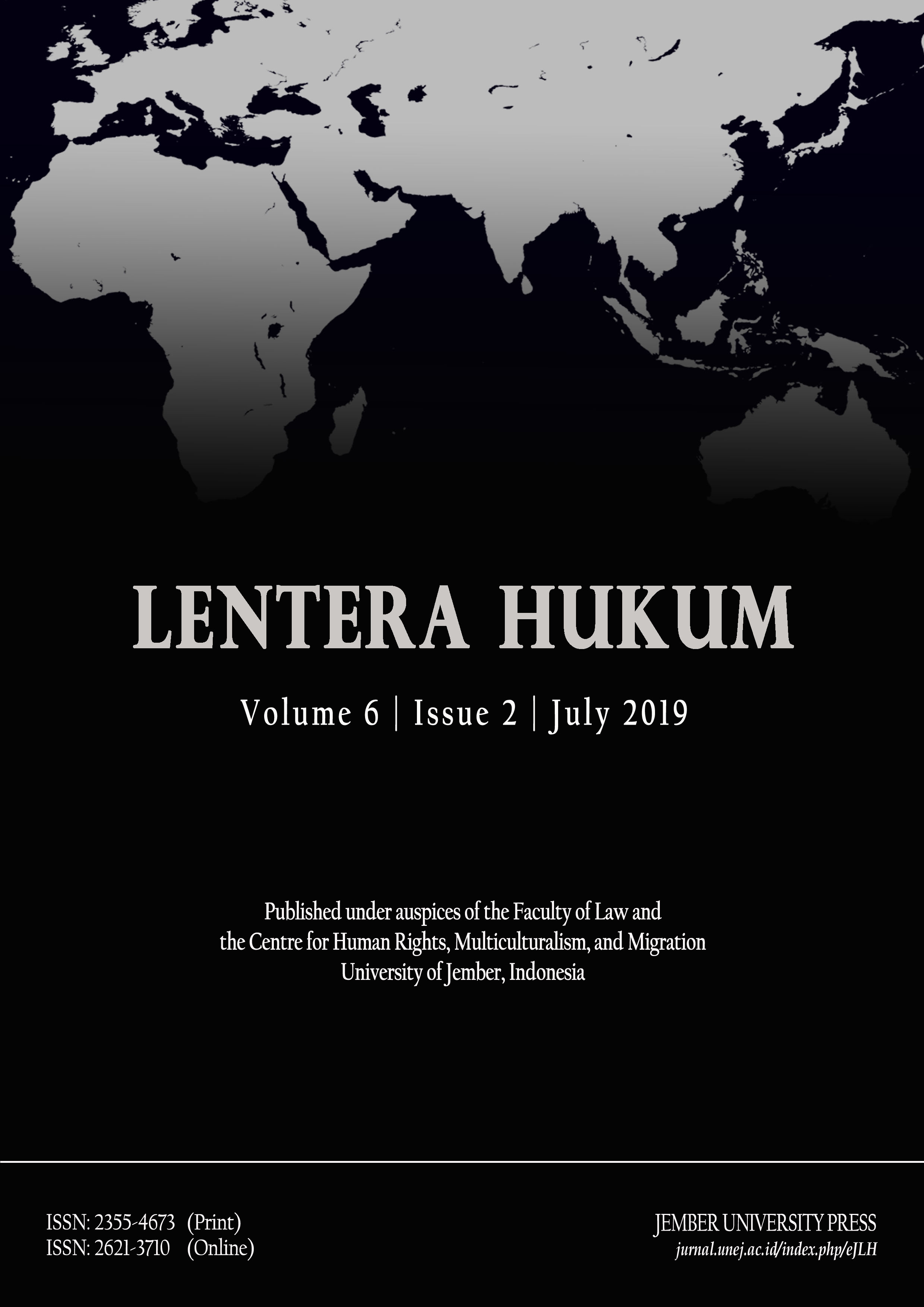 ISSN: 2355-4673 (Print) 2621-3710 (Online) 
Editorial Board
LENTERA HUKUM is a peer-reviewed journal, published three times a year. This journal encourages scholarly attention to exploring works on law and legal studies by providing the English language medium for the publication. It accommodates high-quality manuscripts relevant to the endeavors of scholars and legal professionals with fundamental and long-term analysis in the light of empirical, theoretical, multidisciplinary, and comparative approaches. The particular emphasis in this journal is placed on a variety of contemporary development to complement an increasingly wide range of studies in the field of law and society. This journal is organized by the Faculty of Law and the Centre for Human Rights, Multiculturalism, and Migration of the University of Jember, Indonesia.
Index Information:
This journal is covered in the following index services: Science and Technology Index (SINTA), Garba Rujukan Digital (Garuda), Google Scholar, Bielefeld Academic Search Engine (BASE), HukumOnline, WorldCat, and others. Find out more ...
Acceptance Rate 2017-2019: 29.9%
Submitted: 247 manuscripts
Accepted: 74 manuscripts
Declined: 173 manuscripts
Full Issue
View All Issues