Current Issue
Vol 6 No 1 (2019): April 2019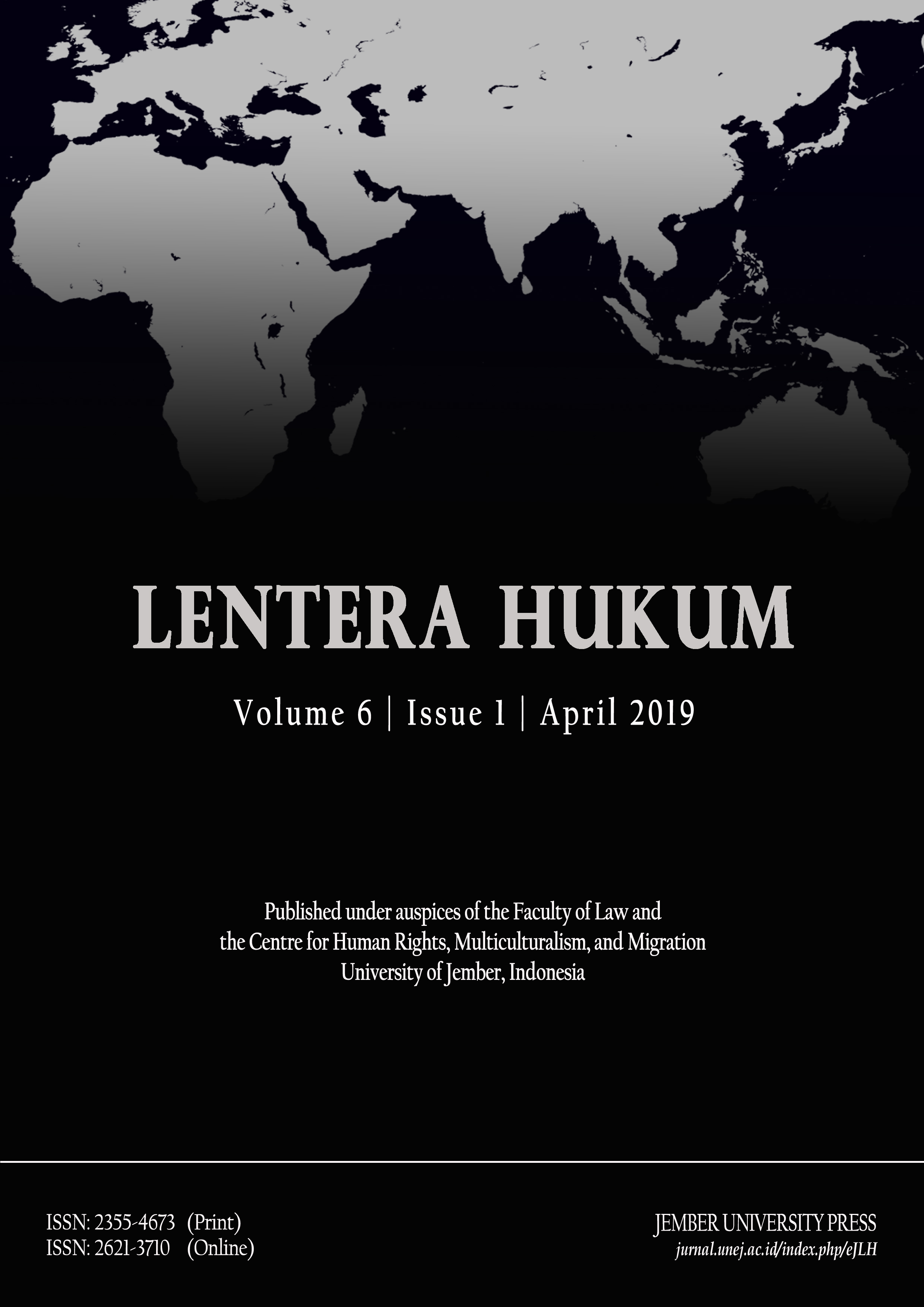 ISSN: 2355-4673 (Print) 2621-3710 (Online) 
Editorial Team
LENTERA HUKUM is the flagship law journal at Universitas Jember. This peer-reviewed open access academic journal is dedicated to publishing high-quality scholarly works on all disciplines of law, including empirical and multi-disciplinary research. It welcomes articles on law and its relationship with society in order to promote the development of the newly cultivated research fields related to legal issues. The combination of editorial board members from Asia and beyond creates a unique forum to exchange ideas of interests to legal scholars working on law and society issues globally.
Nationally Accredited Journal by the Ministry of Research, Technology, and Higher Education of the Republic of Indonesia. Decree No. 10/E/KPT/2019.
Full Issue
View All Issues