Current Issue
Vol 8 No 1 (2021): LENTERA HUKUM (In Progress)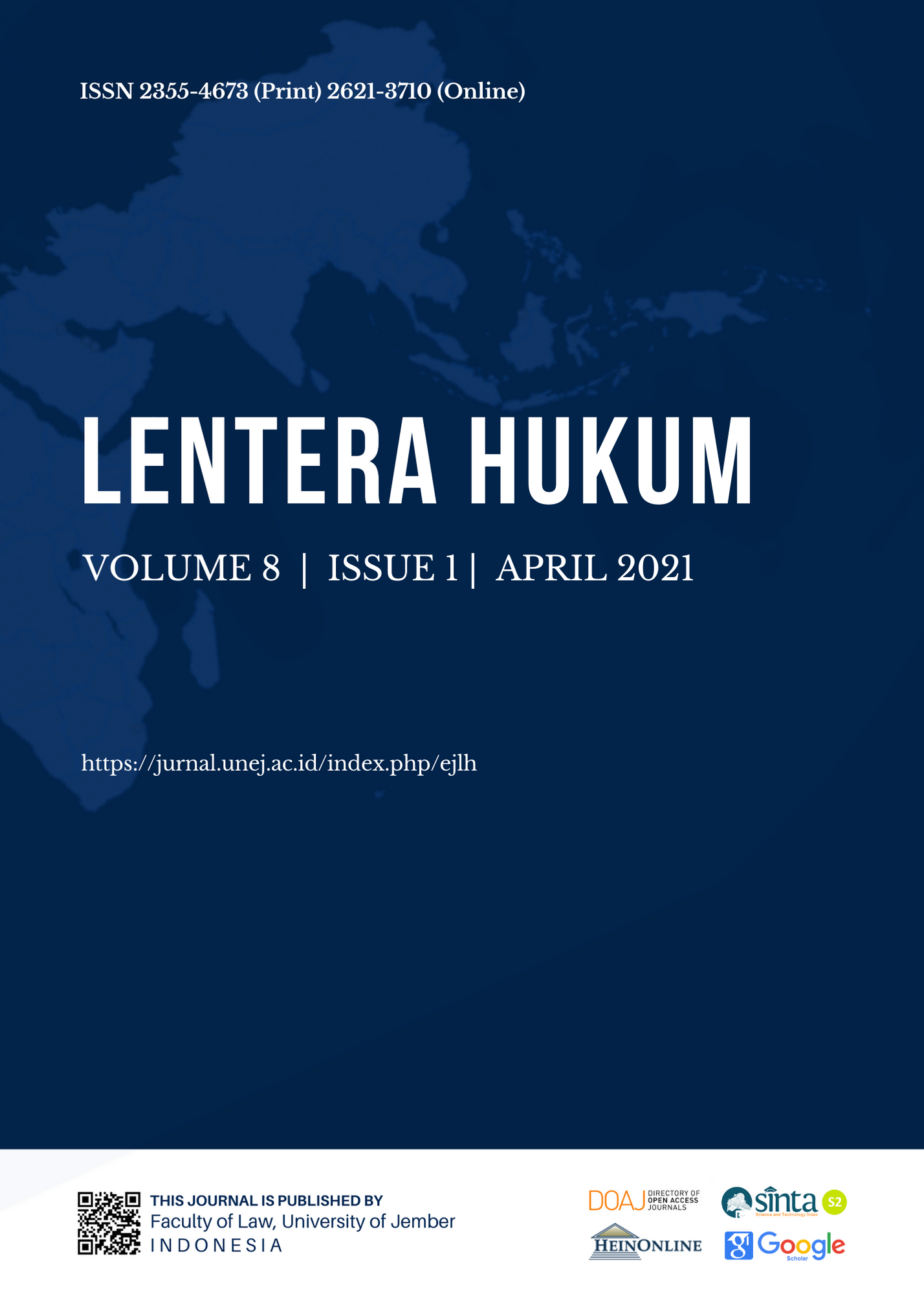 ISSN: 2621-3710 (Online) 2355-4673 (Print)
First Publication: 2014
Language: English (from 2019 to present)
Publisher: Faculty of Law, University of Jember, Indonesia
Duration: Approx. 60 days to first decision
Acceptance Rate: 30% of the total submissions
Frequency: 3 issues per year
DOI: 10.19184/ejlh
Audience: Scholars in all areas of law and legal systems of the Global South countries
Current Geographical Coverage: Indonesia, Malaysia
View All Issues
Announcements
English Proofreading Policy
Posted: 2021-05-21
All submissions must be in English and meet the high-quality standards set by the journal. If English is not your first language, we appreciate it if your manuscript has passed the proofread process by a native or a trusted proofread institution. Authors are welcome to use professional writing services, which assist with basic writing and construction of manuscripts.
Call for Papers
Posted: 2021-04-26
LENTERA HUKUM is calling for new submissions for Volume 8 Issue 3 (November 2021). The preference is for submissions with international and comparative perspectives. The deadline for the submission is 10 September 2021. Please read the Instructions for Authors page for more information on manuscript submissions. Please note that this journal has updated the template. This new template has been applied from the publication of Volume 8 Issue 1 (April 2021). Please follow this new template for your future submission, click here. This journal charges IDR 1,000,000 for Indonesian authors and waives the publication fee for international authors.