Constructing Modern Indonesia Based on Pancasila in Dialogue with the Political Concepts Underlying the Idea of Human Rights
Otto Gusti Ndegong Madung

Ledalero Catholic School of Philosophy, Indonesia

Winibaldus Stefanus Mere

Nanzan University, Japan
Abstract
This article aims to describe the role of Pancasila as an ideological basis and collective identity for the multicultural society of Indonesia. Pancasila has historically been proven to be able to unite Indonesia's diverse peoples and cultures. Pancasila means five principles that construct the ethical basis for one common home, i.e. Indonesia. The principles are belief in one God, humanity, Indonesia's national unity, representative democracy, and social justice for all Indonesian citizens. This article argues that in the midst of democratisation and the openness to globalisation, Pancasila needs to be re-interpreted and given a place in contemporary political discourse. It proposes that Pancasila should be read in the light of the contemporary political discourse between communitarianism and liberalism. Such a dialogue is fundamental to coping with the dogmatisation of Pancasila, which can result in the loss of its political relevance as a collective identity. Furthermore, liberalism and communitarianism are the two fundamental philosophical pillars beside socialism upon which the concept of human rights is developed. Therefore, combining Pancasila with the two philosophical concepts is very important to strengthen the role of Pancasila in promoting the idea and practices of human rights politics in Indonesia.
References
Berlin, Isaiah. "On the Pursuit of the Ideal" (1988) 35 The New York Review of Books 11-18
Bertens, K. Pengantar Etika Bisnis (Yogyakarta: Kanisius, 2000).
Bőckenfőrde, Ernst Wolfgang. Staat, Gesellschaft, Freheit. Studien zur Staatstheorie und zum Verfassungsrecht (Frankfurt am Main: Suhrkamp, 1976).
Dami Mukese, John. "Bung Karno, SVD dan Pancasila", in Antonio Camnahas & Otto Gusti Madung (Ed.), … ut verbum Dei currat. 100 Tahun SVD Indonesia (Maumere: Penerbit Ledalero, 2013).
Habermas, Jürgen. Technik und Wissenschaft als Ideologie (Frankfurt am Main: Suhrkamp, 1968).
-----------------------. Moralbewusstsein und kommunikatives Handeln (Frankfurt am Main: Suhrkamp, 1983).
-----------------------. Faktizität und Geltung (Frankfurt am Main: Suhrkamp, 1992).
Hatta, Mohamad. Kumpulan Karangen (1) (Jakarta: Penerbit Bulan Bintang, 1976).
Kűng, Hans. "Leitlinien zum Weiterdenken", in Hans-Martin Schoenherr-Mann. Miteinder Leben Lerne (Műncehen: Piper Verlag 2008).
Latif, Yudi. Negara Paripurna. Historisitas, Rasionalitas dan Aktualitas Pancasila (Jakarta: Kompas Gramedia, 2011).
Madung, Otto Gusti. "Etos Global dan Dialog Peradaban". Kompas 27 Februari 2010
Magnis-Suseno, Franz. Etika Politik. Prinsip-prinsip Moral Dasar Kenegaraan Moderen (Jakarta: Gramedia Pustaka Utama, 1999).
Magnis-Suseno, Franz. Pijar-Pijar Filsafat (Yogyakarta: Penerbit Kanisius, 2005).
Mouffe, Chantal. Űber das Politische. Wider die kosmopolitische Illusion (Frankfurt am Main: Suhrkamp, 2007).
Mouffe, Chantal. Das demokratische Paradox (Wien: Turia Verlag, 2008).
Nasution, Adnan Buyung. Demokrasi Konstitusional (Jakarta: Penerbit Buku Kompas, 2011).
Rawls, John. Eine Theorie der Gerechtigkeit (Frankfurt am Main: Suhrkamp, 1979/1971).
Reder, Michael, Hanna Pfeifer, Maria-Daria Cojocaru. "Was hält Gesellschaft zusammen? Eine Einführung", in Was hält Gesellschaft zusammen? Der gefährdete Umgang mit Pluralität (Stuttgart: Kohlhammer, 2013).
Sena Utama, Wilden. "Negara (dan) Islam. Sekitar Polemik Soekarno dan Natsir" (2013) 32:2/3 Prisma. Majalah Pemikiran Sosial Ekonomi.
Suhelmi, Ahmad. Polemik Negara Islam: Soekarno vs Natsir (Jakarta: UI Press, 2012).
Tim Nusa Indah. Bung Karno dan Pancasila: Ilham dari Flores untuk Nusantara (Ende: Penerbit Nusa Indah, 2006).
Walzer, Michael. Sphären der Gerechtigkeit. Ein Plädoyer für Pluralität und Gleichheit (Frankfurt am Main: Campus Verlag, 1992).
Welsch, Wolfgang. Vernunft. Die zeitgeössische Vernunftkritik und das Konzept der transversalen Vernunft (Frankfurt am Main: Suhrkamp, 1995).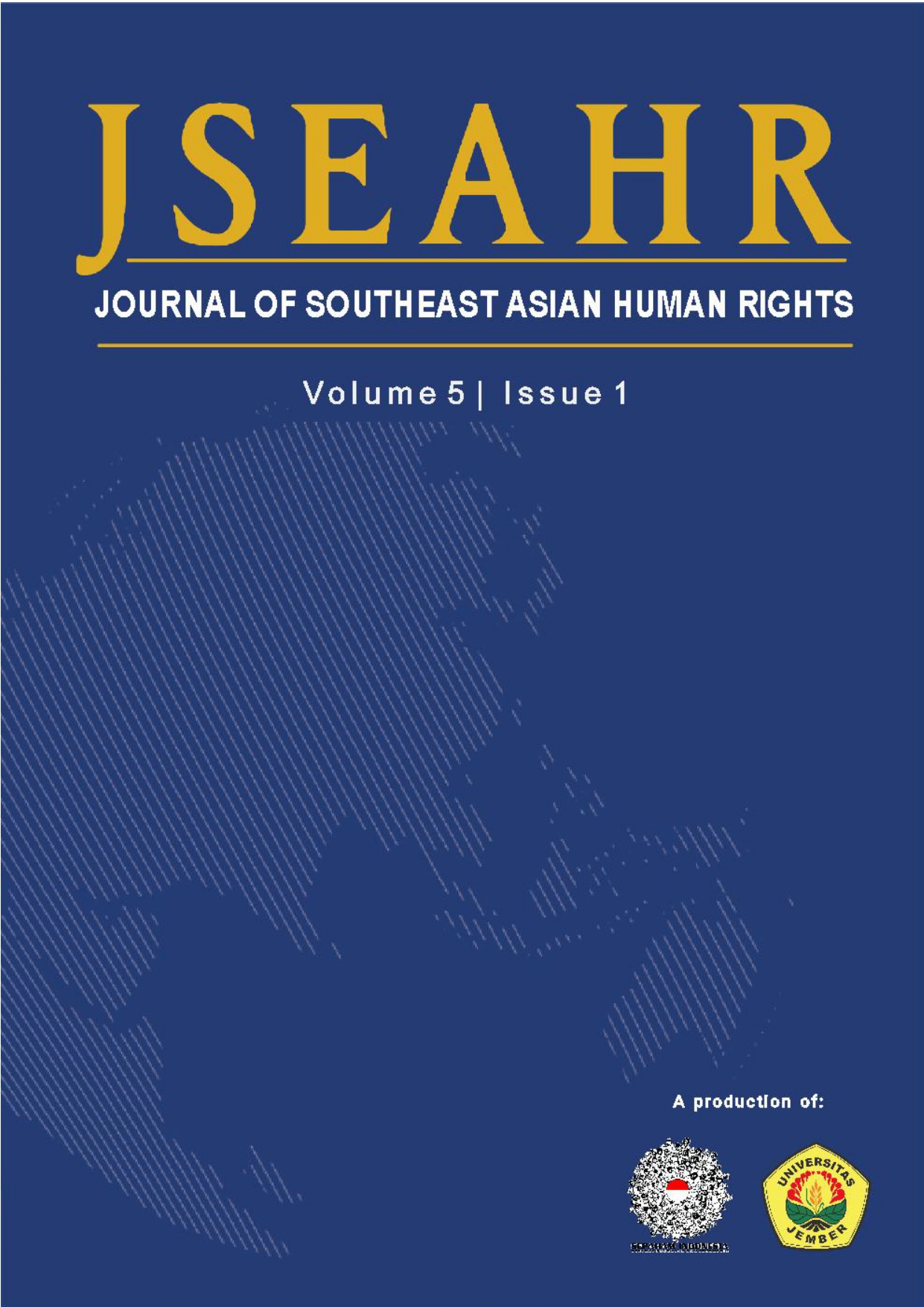 This work is licensed under a Creative Commons Attribution-NonCommercial 4.0 International License.