Sex and Gender Diversity in Southeast Asia
Douglas Sanders

Mahidol University, Thailand
Abstract
The United Nations human rights system has recognized rights of lesbian, gay, bisexual,  transgender and intersex individuals (LGBTI), with key decisions in 2011 and 2016. To what  extent are the rights of these groupings respected in Southeast Asia? The visibility of LGBTI is  low in Southeast Asia and government attitudes vary.  Criminal laws, both secular and Sharia,  in some jurisdictions, have prohibitions, but active enforcement is rare. Discrimination in employment is prohibited by law in Thailand and in local laws in the Philippines. Change of  legal 'sex' for transgender individuals is sometimes possible. Legal recognition of same-sex relationships has been proposed in Thailand and the Philippines, but not yet enacted. Marriage has been opened to same-sex couples in neighboring Taiwan. Laws on adoption and surrogacy generally exclude same-sex couples. So-called 'normalizing surgery' on intersex babies needs to be deferred to the child's maturity, to protect their health and rights.
References
Tan Beng Hui, The LGBT Quandary in New Malaysia, Australian Journal of Asian Law, 2019, Vol. 20, No. 1, Article 15.

Human Rights Watch, 2018, "Scared in Public and Now No Privacy": Human Rights and Public Health Impacts of Indonesia's Anti-LGBT Moral Panic.

Anthony Langlois, No Regional Pattern: LGBTIQ rights and politics in Asia, in De Varennes, Gardiner, Routledge Handbook of Human rights in Asia, 2019, 322.

Eric Julian Manalastas, Timo Tapani Ojanen, Beatriz A. Torre, Rattanakorn Ratanashevorn, Bryan Choong Chee Hong, Vizia Kumaresan, Vigneswaran Veeramuthu, Homonegativity in Southeast Asia: Attitudes towards lesbians and gay men in Indonesia, Malaysia, the Philippines, Singapore, Thailand and Vietnam, Asia-Pacific Social Science Review, 2017, 17.1, 25-33.

Douglas Sanders, Sex and Gender Diversity, Chapter 11, An Introduction to Human Rights in Southeast Asia, Vol. 2, Southeast Asian Human Rights and Peace Studies Network, 2016, 101-128.

Douglas Sanders, Thailand and 'Diverse Sexualities', Australian Journal of Asian Law, Vol. 20, No 1, Article 13: 1-21, December, 2019 (special issue on LGBTI in Asia).

Douglas Sanders, Sex and Gender Diversity, in Pavin Chachavalongpun, Routledge Handbook of Contemporary Thailand, January, 2020, 340-352.

United Nations, Born Free and Equal: Sexual Orientation, Gender Identity and Sex Characteristics in International Human Rights Law, Second Edition, New York and Geneva, 2019 (section IV.L, Recognition of Relationships).

Saskia Wieringa, Criminalization of Homosexuality in Indonesia: The Role of the Constitution and Civil Society, Australian Journal of Asian Law, 2019, Vol. 20, No. 1, Article 17.

Robert Wintemute, Global Trends in Legal Recognition of Same-Sex Couples: Marriage, Registered Partnership, and Joint Parenting, October 18, 2019, paper from Academia Sinica conference, Taipei.

L. E. Yarcia, T. C. de Vela, M. L. Tan, Queer Identity and Gender-Related Rights in Post-Colonial Philippines, Australian Journal of Asian Law, 2019, Vol. 20, No. 1, Article 19.

Hendri Yulius, Shawna Tang, Baden Offord, The Globalization of LGBT Identity and Same-Sex Marriage, in Bronwyn Winter, Maxime Forest, Rejane Senac, Global Perspectives on Same-Sex Marriage, Palgrave Macmillan 2018, 171.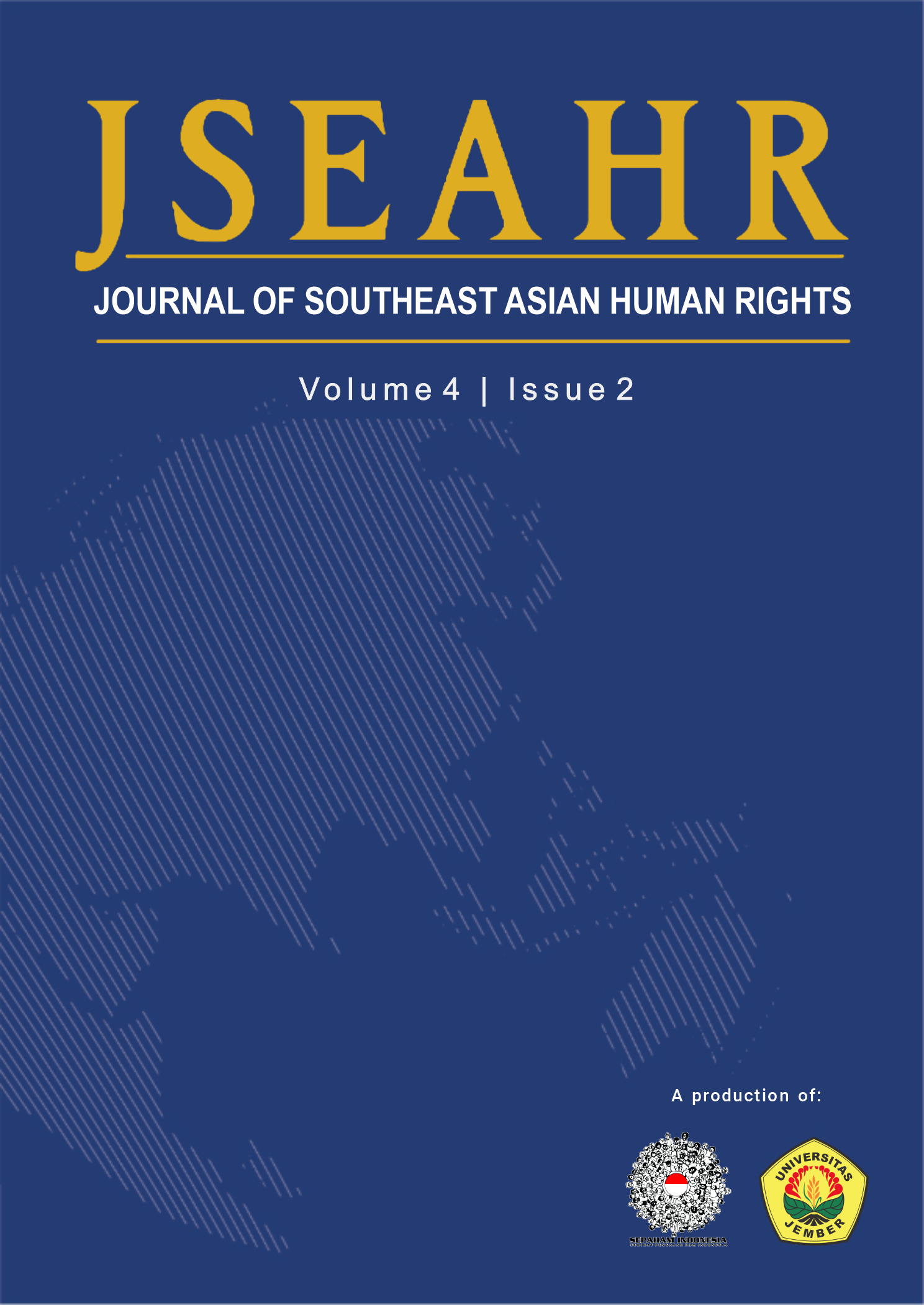 This work is licensed under a Creative Commons Attribution-NonCommercial 4.0 International License.