Hubungan Self Compassion dengan Stres Family Caregiver Orang Dengan Skizofrenia (ODS) di Wilayah Kerja Puskesmas Mumbulsari Kabupaten Jember (The Relationship between Self Compassion and Stress of Schizophrenia Family Caregiver in Puskesmas (PHC) Mumbulsa
Juwarti Juwarti

Emi Wuri Wuryaningsih

Muhammad Zulfatul A`la
Abstract
Schizophenia is a mental illness shows psycological disorder, violent behavior, and inability self care.
This has created a burden for family caregiver, financially, social, and psychological. The purpose of
this study to identified the relationship between self compassion and stress of schizophrenis family
caregiver in Puskesmas (PHC) Mumbulsari Jember. The study used correlation study with the cross
sectional approach. The sampling was counted 35 family caregiver using total sampling. The
instrument used self compassion scale (α=0,89) and stres in family (α=0,977). The result showed
that the average self compassion of family caregiver was 71.31(26-104). While the average stress of
family caregiver was 18,74 (0-28). Bivariate analysis using pearson test showed that there was no
correlation between self compassion and stress of schizophenia family caregiver in Puskesmas
(PHC) Mumbulsari Jember. There was no correlation between stress of schizophenia family
caregiver and gender, age, education level, profession, relationship with schizophenia patient, and
long tending of family caregiver. This has showed that family caregiver covered stress and showed a
positive self acceptance. Actually, family caregiver showed that noncompliance of patient recovery,
many of them was not accompanying schizophenia patient to public health, and neglecting
schizophenia patient. Counseling and health promotion should be enhanced psychological health of
family caregiver in treating schizophrenia patient in community through public health care serving.
Keywords: Schizophrenia, stress family caregiver, self compassion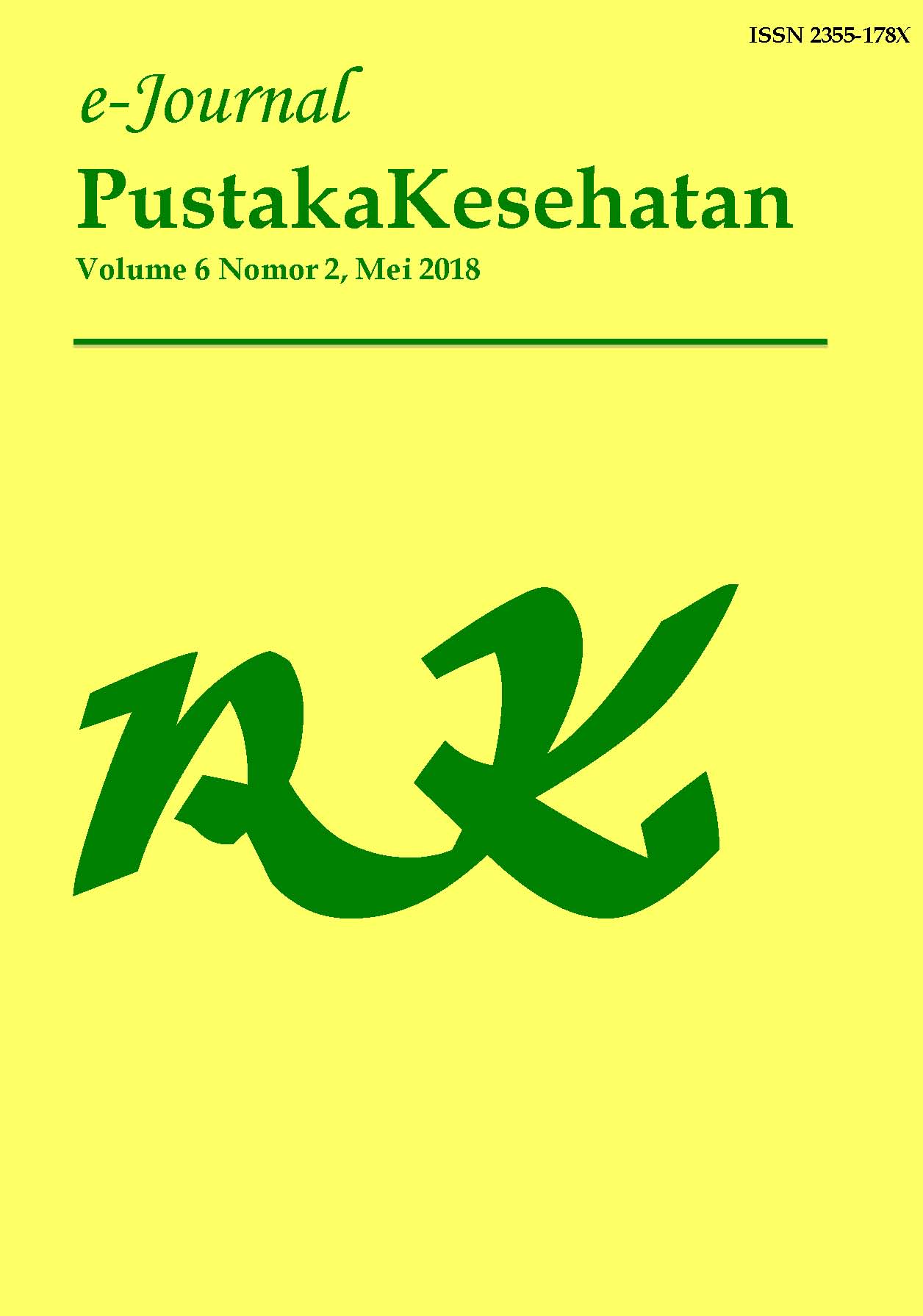 How to Cite
JUWARTI, Juwarti; WURYANINGSIH, Emi Wuri; A`LA, Muhammad Zulfatul. Hubungan Self Compassion dengan Stres Family Caregiver Orang Dengan Skizofrenia (ODS) di Wilayah Kerja Puskesmas Mumbulsari Kabupaten Jember (The Relationship between Self Compassion and Stress of Schizophrenia Family Caregiver in Puskesmas (PHC) Mumbulsa.
Pustaka Kesehatan
, [S.l.], v. 6, n. 2, p. 298 - 304, may 2018. ISSN 2721-3218. Available at: <
https://jurnal.unej.ac.id/index.php/JPK/article/view/7775
>. Date accessed: 24 jan. 2021. doi:
https://doi.org/10.19184/pk.v6i2.7775
.
Penulis yang mengusulkan naskahnya untuk dapat diproses penerbitannya pada Pustaka Kesehatan dianggap telah menyetujui beberapa hal sebagai berikut:
1. Penulis tidak dapat menarik naskah yang telah usulkan untuk diproses hingga mendapat jawaban dari Ketua Dewan Penyunting atas status naskah artikel ilmiahnya (diterima atau ditolak untuk diterbitkan).
2. Penerbit tidak bertanggung jawab terhadap kasus plagiasi atas artikel yang terbit pada Berkala Ilmiah Pertanian.
3. Penerbit tidak bertanggung jawab atas data dan isi dari artikel yang diterbitkan pada Pustaka Kesehatan, dan sepenuhnya merupakan tanggung jawab penulis.