Studi Fenomenologi Pemberian ASI oleh Ibu Usia Remaja pada Bayi Usia 0 Sampai 6 Bulan di Desa Karangbayat Kecamatan Sumberbaru Kabupaten Jember (Adolescent Mothers Breastfeeding in 0 until 6 month infant at Karangbayat Village Sumberbaru Sub-District Jemb
Firtamaafiyah D Rohmah

Hanny Rasni

Ratna Sari Hardiani
Abstract
Human milk is the best nutrition for infant. Breastfeed adolescent mothers are population that needs
special treatment to keep breastfeeding successfully. This study explored breastfeeding activity by
adolescent mother in 0-6 month infant in Karangbayat Village Sumberbaru Sub-District Jember
Regency. The research used qualitative design with phenomenological approach. Data saturation
has been reached on the sixth participant. Data was analyzed by Colaizzi method. The result found 8
themes: kind of feeling, the level of feelings, causes of feeling, the kind of breastfeeding behavior,
causes of non exclusive breastfeeding behavior,the sources of non exclusive breastfeeding
behavior, support factor and the belief factor. To improve exclusive breastfeeding among adolescent
mother, this study suggest, health care provider must give breastfeeding counseling and education in
prenatal care with family participation, a specially grandmother.
Keywords: adolescent mothers, breastfeeding, qualitative study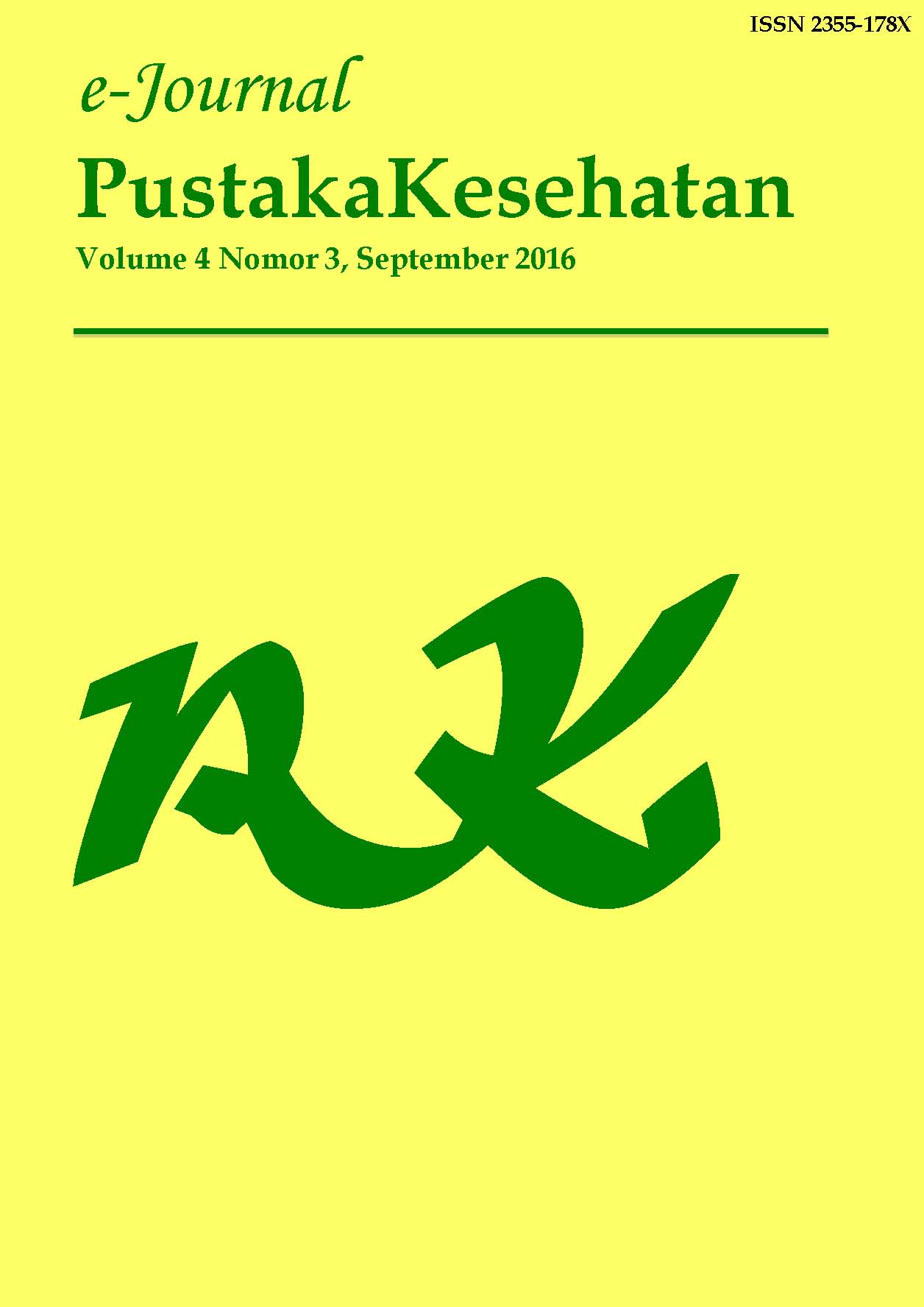 How to Cite
ROHMAH, Firtamaafiyah D; RASNI, Hanny; HARDIANI, Ratna Sari. Studi Fenomenologi Pemberian ASI oleh Ibu Usia Remaja pada Bayi Usia 0 Sampai 6 Bulan di Desa Karangbayat Kecamatan Sumberbaru Kabupaten Jember (Adolescent Mothers Breastfeeding in 0 until 6 month infant at Karangbayat Village Sumberbaru Sub-District Jemb.
Pustaka Kesehatan
, [S.l.], v. 4, n. 3, p. 583 - 589, sep. 2016. ISSN 2721-3218. Available at: <
https://jurnal.unej.ac.id/index.php/JPK/article/view/6168
>. Date accessed: 06 dec. 2023.
e-Journal Pustaka Kesehatan has CC-BY-SA or an equivalent license as the optimal license for the publication, distribution, use, and reuse of scholarly work. Authors who publish with this journal retain copyright and grant the journal right of first publication with the work simultaneously licensed under a Creative Commons Attribution-ShareAlike 4.0 International License that allows others to share the work with an acknowledgment of the work's authorship and initial publication in this journal.