Efek Ekstrak Teh Hijau (Camellia sinensis) terhadap Memori Kerja Spasial Tikus Wistar (Rattus novergicus) Remaja yang Diinduksi Etanol
Prasetia Aji Ramadhan

Fakultas Kedokteran Universitas Jember Jln. Kalimantan 37, Jember 68121

Muhamad Ihwan Narwanto

Fakultas Kedokteran Universitas Jember Jln. Kalimantan 37, Jember 68121

K Dian Sofiana

Fakultas Kedokteran Universitas Jember Jln. Kalimantan 37, Jember 68121
Abstract
Ethanol is a well-known agent causing organ damage including hippocampus. Hippocampus damage will reduce spatial memory. This study aimed to determine the effects of green tea extract on spatial memory function in adolescent rats following ethanol administration. One of cathecin derivates in green tea is EGCG which is believed to prevent hippocampal damage due to ethanol. The research was conducted on 25 rats, divided into 5 groups with 2 control groups and 3 experimental groups. A control group 1 (K1) was given 20 % ethanol with a dose of 2g/kgBW, while a control group 2 (K2) was only given with distilled water. All experimental groups (P1,P2 and P3) were given ethanol 2gr/kgBW and green tea extract with a dose of 108mg/200gBW, 216mg/200gBW, and 432mg/200gBW, respectively for P1, P2, and P3. Administration of ethanol and green tea extracts were performed for 14 days. The rats' spatial memory were tested by observation using the Radial Arm Maze ( RAM ) for 10 days. The number of the right arm in K1 was fewer than K2, P1, P2 and P3, but in K2 the right arm similar with P2 and higher than P1 and P2. In conclusion, the green tea extract influence the spatial memory of ethanol-induced adolescent rat.
Keywords: Ethanol, green tea extract, Radial Arm Maze, spatial memory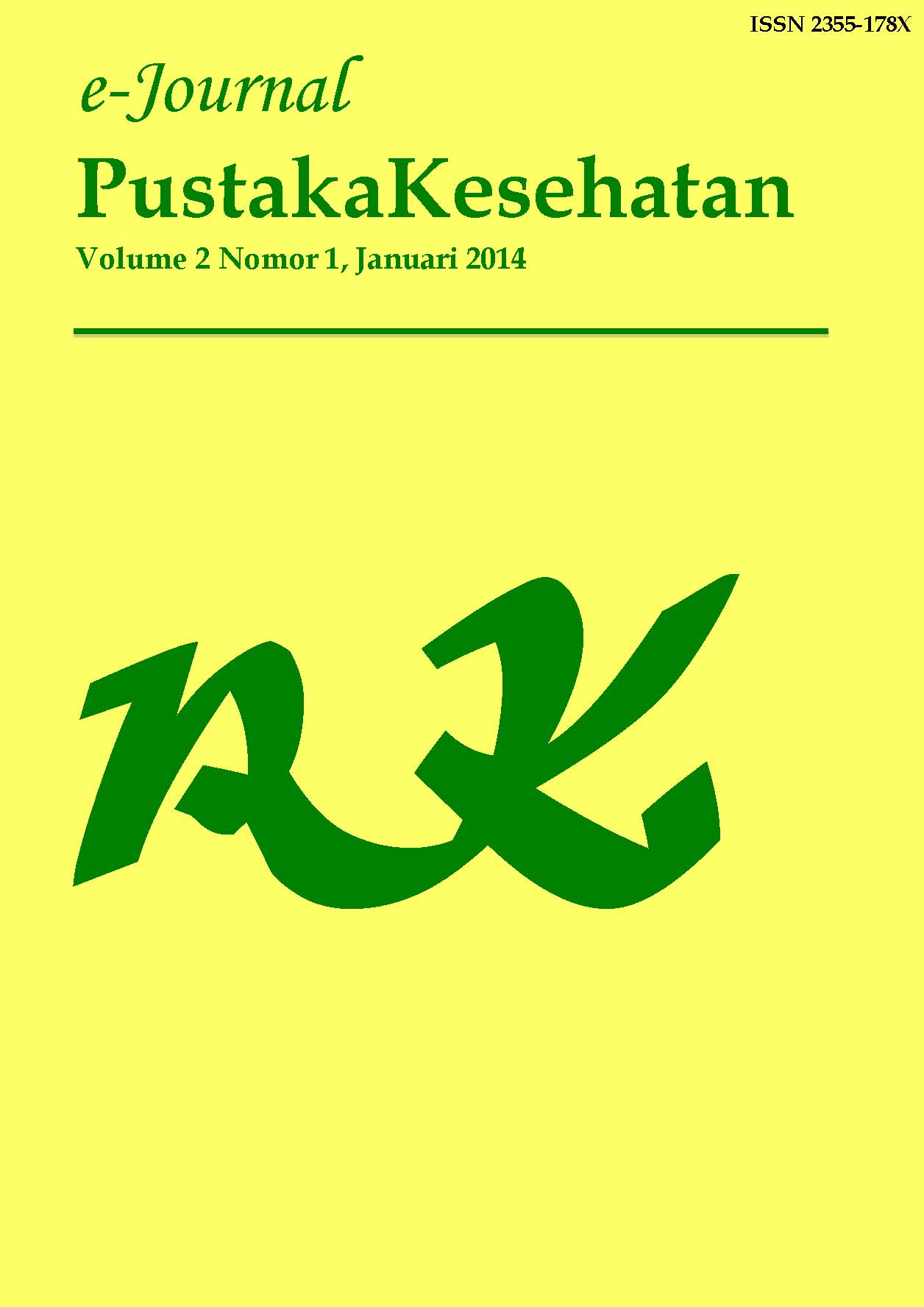 How to Cite
RAMADHAN, Prasetia Aji; NARWANTO, Muhamad Ihwan; SOFIANA, K Dian. Efek Ekstrak Teh Hijau (Camellia sinensis) terhadap Memori Kerja Spasial Tikus Wistar (Rattus novergicus) Remaja yang Diinduksi Etanol.
Pustaka Kesehatan
, [S.l.], v. 2, n. 1, p. 9-13, jan. 2014. ISSN 2721-3218. Available at: <
https://jurnal.unej.ac.id/index.php/JPK/article/view/588
>. Date accessed: 10 aug. 2022.
e-Journal Pustaka Kesehatan has CC-BY-SA or an equivalent license as the optimal license for the publication, distribution, use, and reuse of scholarly work. Authors who publish with this journal retain copyright and grant the journal right of first publication with the work simultaneously licensed under a Creative Commons Attribution-ShareAlike 4.0 International License that allows others to share the work with an acknowledgment of the work's authorship and initial publication in this journal.