Daya Inhibisi Korosi Ekstrak Daun Belimbing Wuluh (Averrhoa bilimbi L.) terhadap Kawat Thermal NiTi Ortodonti (Corrosion Inhibition of Starfruit Leaves Extract (Averrhoa bilimbi L.) on Thermal NiTi Orthodontic Wire)
Irdian Devi Saputri

Fakultas Kedokteran Gigi Universitas Jember

Rudy Joelijanto

Fakultas Kedokteran Gigi Universitas Jember

Leliana Sandra Devi Ade Putri Putri

Fakultas Kedokteran Gigi Universitas Jember
Abstract
Orthodontic wire can corrode in oral cavity. Corrosion can affect human body and feature of orthodontic wire. One way to reduce corrosion rate is using inhibitor. Natural ingredients extract inhibitor is usually preferred because it's not harmful to environment. One of natural ingredients that can be used is starfruit leaves. This study was aimed to determine the corrosion inhibition of starfruit leaves extract on Thermal NiTi orthodontic wire. This study was an experimental laboratory research. Samples was 12 Thermal NiTi orthodontic wire which had been prepared and then divided into control group, 600 ppm group and 1000 ppm group. Then samples were measured by using a potentiostat. Results of Kruskal Wallis test and Mann-Whitney test showed a significant difference between groups. The conclusion from this research was there were starfruit leaves extract have corrosion inhibition on thermal NiTi orthodontic wire.
Keyword: corrosion inhibiton, starfruit leaf extract, thermal NiTi orthodontic wire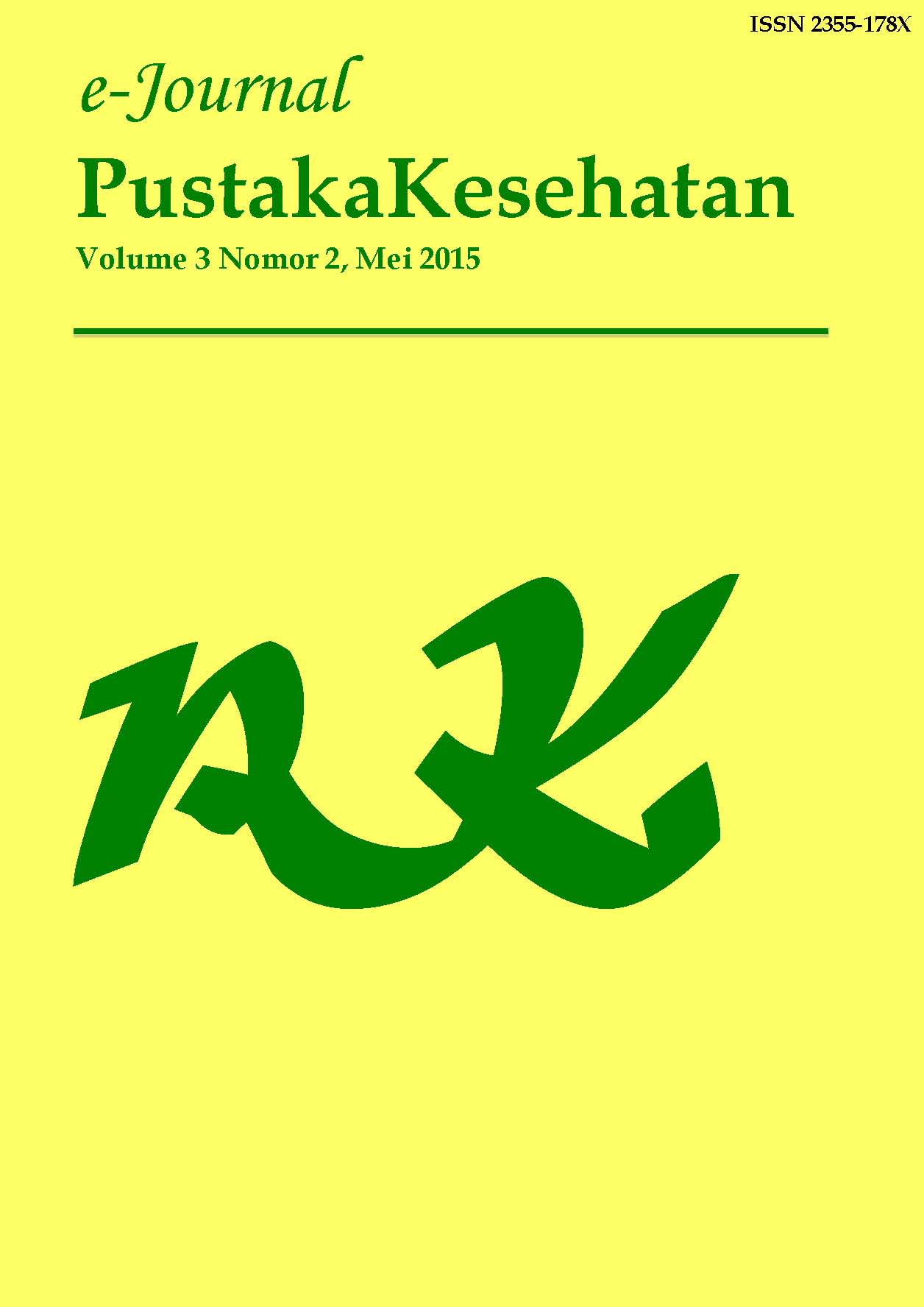 How to Cite
SAPUTRI, Irdian Devi; JOELIJANTO, Rudy; PUTRI, Leliana Sandra Devi Ade Putri. Daya Inhibisi Korosi Ekstrak Daun Belimbing Wuluh (Averrhoa bilimbi L.) terhadap Kawat Thermal NiTi Ortodonti (Corrosion Inhibition of Starfruit Leaves Extract (Averrhoa bilimbi L.) on Thermal NiTi Orthodontic Wire).
Pustaka Kesehatan
, [S.l.], v. 3, n. 2, p. 199-204, may 2015. ISSN 2355-178X. Available at: <
https://jurnal.unej.ac.id/index.php/JPK/article/view/2528
>. Date accessed: 10 july 2020.
Penulis yang mengusulkan naskahnya untuk dapat diproses penerbitannya pada Pustaka Kesehatan dianggap telah menyetujui beberapa hal sebagai berikut:
1. Penulis tidak dapat menarik naskah yang telah usulkan untuk diproses hingga mendapat jawaban dari Ketua Dewan Penyunting atas status naskah artikel ilmiahnya (diterima atau ditolak untuk diterbitkan).
2. Penerbit tidak bertanggung jawab terhadap kasus plagiasi atas artikel yang terbit pada Berkala Ilmiah Pertanian.
3. Penerbit tidak bertanggung jawab atas data dan isi dari artikel yang diterbitkan pada Pustaka Kesehatan, dan sepenuhnya merupakan tanggung jawab penulis.