Penguatan Kewenangan Komisi Yudisial di Indonesia: Perspektif Konstitusional dan Kontekstual
Fenny Tria Yunita

Universitas Jember

Abdul Basith Umami

Universitas Jember

Ahmad Alveyn Sulthony Ananda

Universitas Jember

Reni Putri Anggraeni

Universitas Jember
Abstract
This paper aim to examine issues regarding Komisi Yudisial (KY) as an independent commission with limited authorities over judicial branch. As the Constitutional Court decision, this Commission's authority in selecting first-level court judges was eliminated. The consequences is that in 2019, from 130 sanctions recommended by KY, only 10 sanctions were enforced by the Supreme Court. This research discuss two issues. First, granting the authority to select the first judge's appointment to KY. Second, giving the authority to impose sanctions on judges who violate the code of ethics to KY. This study uses a juridical-normative method with a conceptual-comparative approach to analyze the legal materials. The study found that the law has placed KY as an ethical institution as well as a supervisor of judicial power, but practically, many KY authorities cannot be implemented optimally because of the lack of regulation and technical understanding with the Supreme Court as the pinnacle of justice in Indonesia. It is very important to restore KY authority in appointing first-level judges and increase KY authority in imposing ethical sanctions on judges who violate ethics.
KEYWORDS: Komisi Yudisial, Judges Appointment, Ethical Sanction.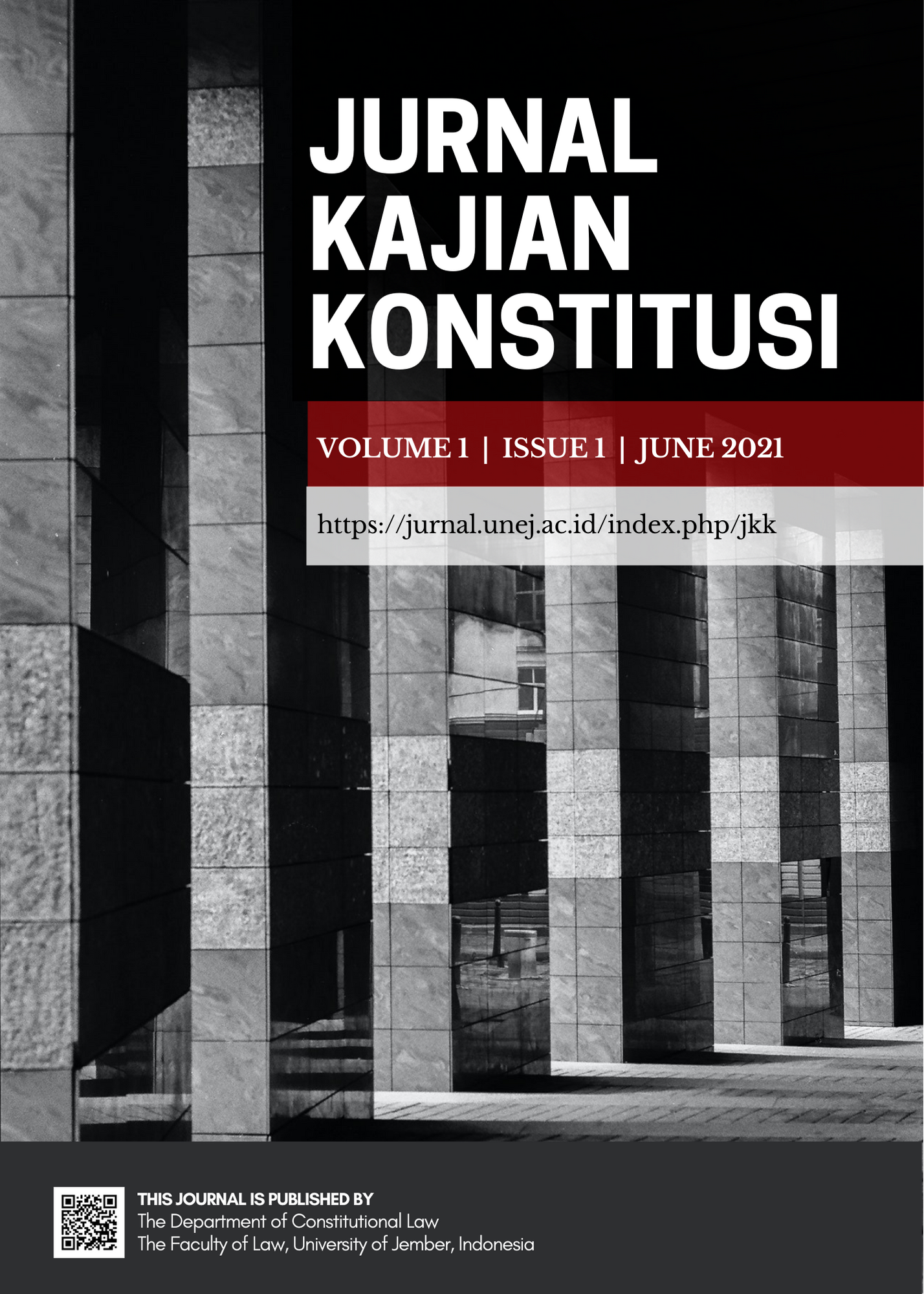 This work is licensed under a Creative Commons Attribution-ShareAlike 4.0 International License.