SISTEM DINAMIS PENILAIAN KINERJA PRODUKSI TEH KEBUN BANTARAN PT PERKEBUNAN NUSANTARA XII
Aulia Brilliantina

Teknologi Industri Pangan, Politeknik Negeri Jember

Bambang Herry Purnomo

Magister Teknologi Agroindustri, Fakultas Teknologi Pertanian, Universitas Jember

Ida Bagus Suryaningrat

Magister Teknologi Agroindustri, Fakultas Teknologi Pertanian, Universitas Jember
Abstract
In the last ten years, the performance of Indonesia's tea agroindustry has been decreased. It is shown by the decreasing of tea estate area as much as 2.18 percent per year, tea production decreased as much as 0.8 percent, and export volume decreased as much as 1,07 percent per year. This study were aimed to identify performance measurement results of tea production at Bantaran plantation area PT Perkebunan Nusantara XII based on the achievement of RKAP and evaluated the performance achieved through the production of tea agroindustry by dynamic system method. This method allowed to conduct comprehensive studies to study the behavior and improved system performance. This study was started from the observation, interviews, and document collection, which then was made causal loop diagram to the simulation model creation and validation of the model made. From the simulation, it came with conclusion, if there was no policy change, then Bantaran plantation area had a decreased performance status.
Keywords: tea production, dynamic system, performance measurement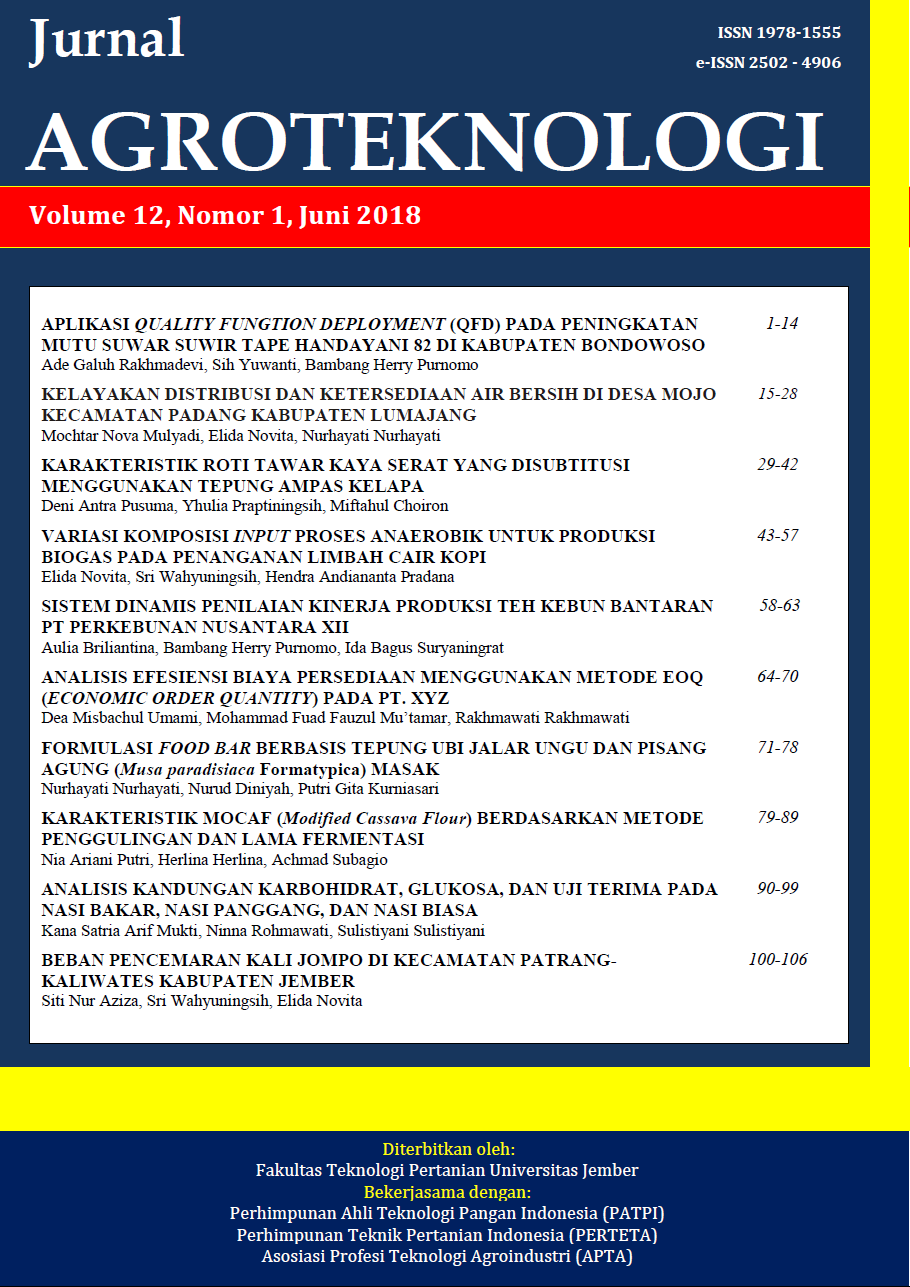 This work is licensed under a Creative Commons Attribution-ShareAlike 4.0 International License.

Under Liscense of Creative Commons Attribution - ShareAlike 2.0 Generic (CC BY-SA 2.0)