2019-01-26
Jurnal Agroteknologi (J-AGT) is a journal published by Faculty of Agricultural Technology, University of Jember, Indonesia. It is a scientific journal dedicated to publishing the manuscript of the research in the field of agricultural technology, such as agricultural product technology, agricultural engineering and agricultural industries technology. J-AGT has p-ISSN 1978-1555  and e-ISSN 2502-4906. Jurnal Agroteknologi publish two times per year on June and December.
Journal Accreditation
Jurnal Agroteknologi (J-AGT) has been accredited as a scientific journal with 3rd rank on Sinta (S3) by the Ministry of Research-Technology and Higher Education of Republic of Indonesia. This accreditation status is valid from volume 12 issue 2 (2018) until volume 17 issue 1 (2023).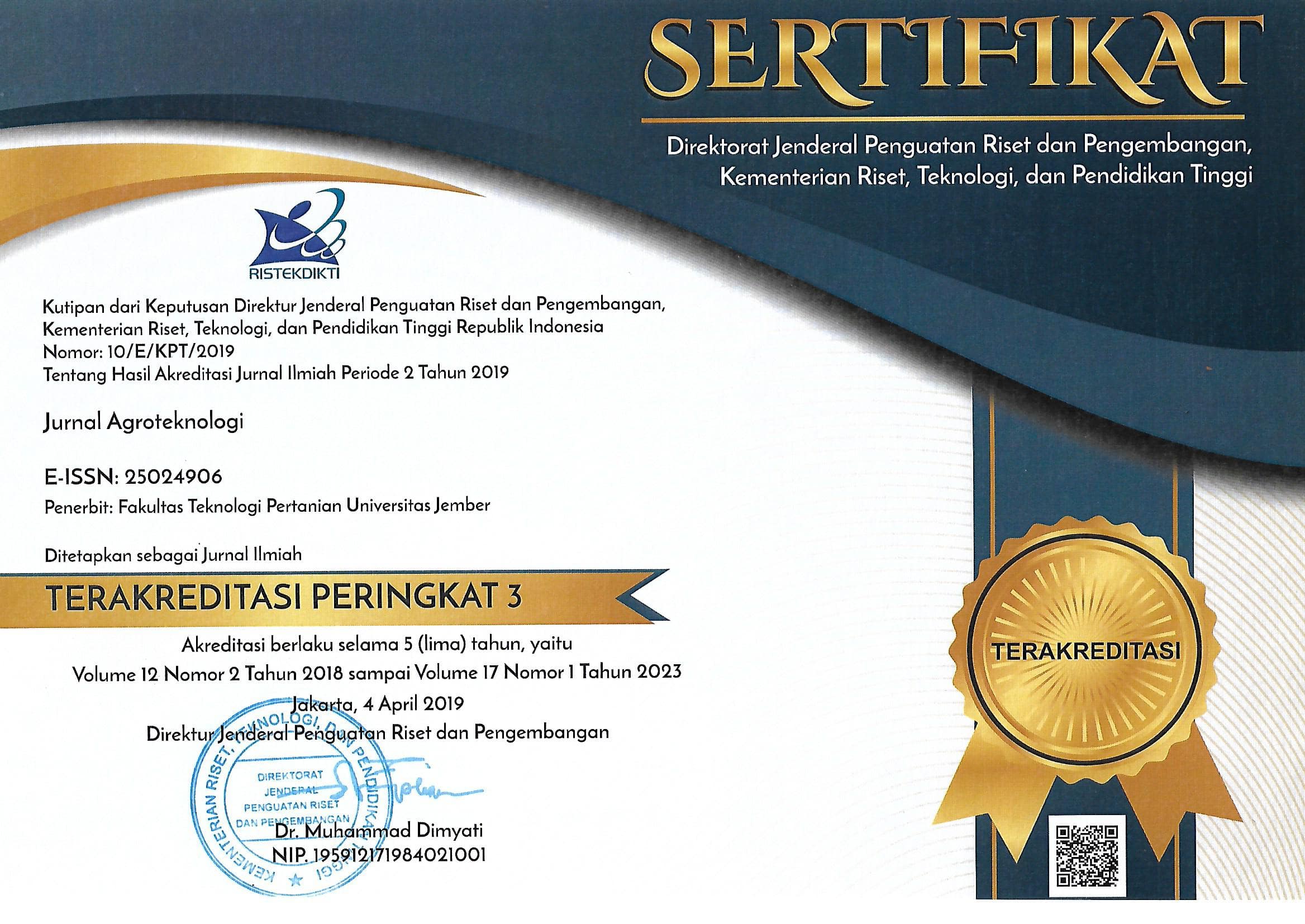 Read more about Jurnal Agroteknologi (J-AGT)