Current Issue
Vol 3 No 2 (2023): In Progress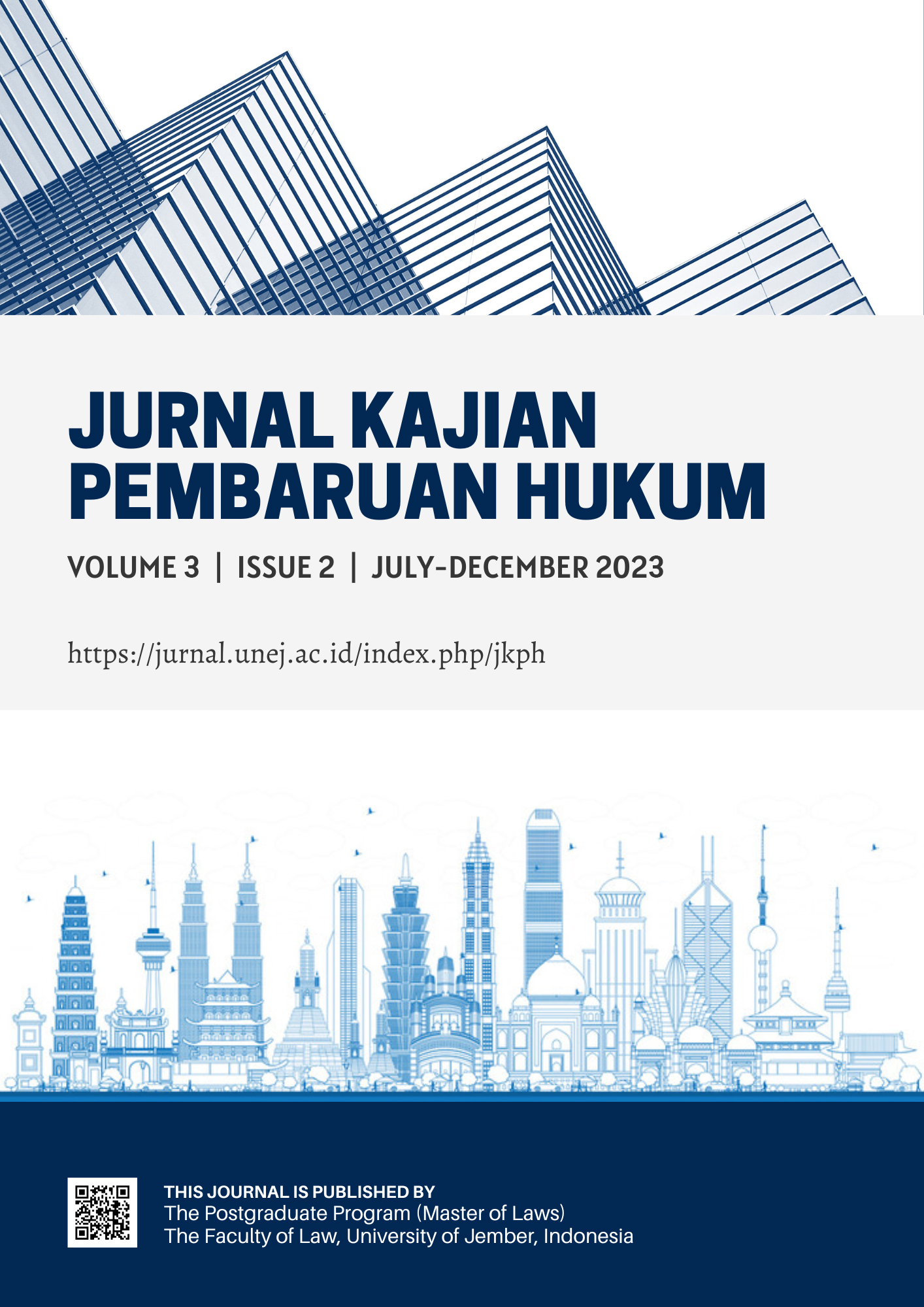 ISSN: 2776-9828 (Online)
First Publication: 2021
Language: English
Publisher: Master's Program at the Faculty of Law, University of Jember
Duration: Approx. 60 days of submission to decision
Frequency: 2 issues per year
Acceptance Rate: 30% of the total submissions
DOI: 10.19184/jkph 

Authors' Diversity: Australia, Belgium, China, Indonesia
Audience: Scholars and practitioners of legal reform in Asia
Index: DOAJ, Google Scholar, Garuda, Dimensions

This issue is in the progress of publication; the current edition has been published and will contain additional articles. Once this progress has been completed, the sign In Progress will be removed, and the DOIs of each paper will be active.
View All Issues
Jurnal Kajian Pembaruan Hukum aspires to publish a contemporary analysis of legal reform in Indonesia. The Editorial Board welcomes new submissions which emphasize the new perspectives for displaying and opening an intimate knowledge into the way they work in practice on the following topics that:
● involve in indigenizing the distinctive nature and complex development of legal reform in Indonesia;
● discuss the contextual issues on the intersection of the rule of law reform and the Indonesian legal transplants;
● critically examine the emerging issues of the Indonesian legal system; and
● locate analytical foundations for the legal reform and future development of Indonsian legal education.
For new submissions, click here.
If you require any further information or help, please visit our Support Center.