A Comparative Analysis of the Impeachment Procedures in Nigeria and Indonesia: A Need for a Paradigm Change
Kalu Kingsley Anele

Pusan National University, South Korea
Abstract
Although impeachment as the outcome of constitutionalism is significant in good governance, narrow political affiliations, institutional corruption, and the absence of democratic tenets among politicians hamper its proper application in Nigeria and Indonesia. The impeachment in both countries reveals a weaponization of the process for parochial gains and there is a penchant for using the process to remove elected officials for personal and political reasons. This study comparatively analyzes the impeachment procedures in Nigeria and Indonesia to suggest measures to strengthen and safeguard the procedures from abuse. The methodology deployed in this study is essentially a desk review of both primary and secondary materials. Given the comparative analysis of the commonalities and variant impeachment procedures in Nigeria and Indonesia, the application of the constitutional provisions for impeachment in both countries remains fraught with neo-patrimonialism and narrow party considerations, exacerbated by corruption, selfish interests, and ulterior motives to be in power endlessly. Moreover, wieldy impeachment provisions and weak institutional regimes propagate the abuse of impeachment. Hence, public participation in the impeachment process, amendment of the impeachment provisions, appointment of judges by independent bodies, and the prosecution of corrupt politicians and judges by effectively implementing extant anti-corruption laws are some of the steps to suppress the abuse of impeachment in Nigeria and Indonesia. While these measures are vigorously implemented, the abuse of the impeachment procedures will be repressed.
KEYWORDS: Constitutionalism, Impeachment Procedures, Indonesia, Nigeria.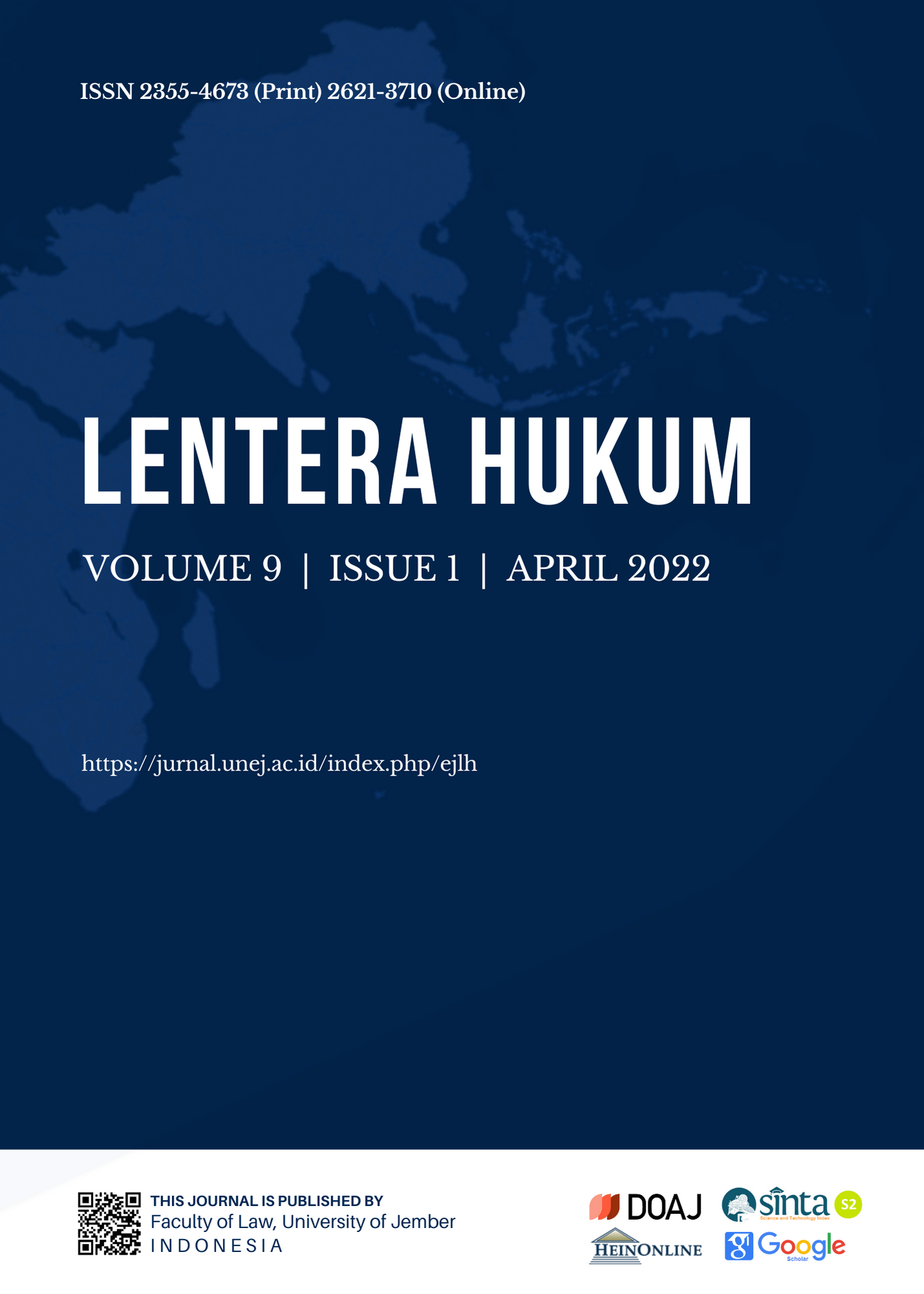 This work is licensed under a Creative Commons Attribution-ShareAlike 4.0 International License.
LENTERA HUKUM has CC-BY-SA or an equivalent license as the optimal license for the publication, distribution, use, and reuse of scholarly work. Authors who publish with this journal retain copyright and grant the journal right of first publication with the work simultaneously licensed under a Creative Commons Attribution-ShareAlike 4.0 International License that allows others to share the work with an acknowledgment of the work's authorship and initial publication in this journal.