Penyelesaian Sengketa Laut Antara Indonesia dan Malaysia di Wilayah Selat Malaka Menurut Hukum Laut Internasional
Maulidya Yuseini

Universitas Negeri Surabaya

Dian Rachmawati

Universitas Negeri Surabaya

Fransiska Yuardini

Universitas Negeri Surabaya

Hafidh Lukmam Syaifuddin

Universitas Negeri Surabaya
Abstract
The dispute settlement between Indonesia and Malaysia in the Malacca Strait started with the unilateral claims of both countries. The prevailing unilateral claims resulted in the area of Exclusive Economic Zone in the Malacca Strait overlap. The United Nations Convention on the Law of the Sea (UNCLOS) 1982 is the existing International Law of the Sea and both countries, Indonesia and Malaysia, ratified to this Convention. The purpose of this article is to find out how to resolve the sea border disputes between Indonesia and Malaysia in the Malacca Strait under the International Law of the Sea. In the end, this article is also aimed to provide a narrative to the factors underlying the existing maritime border dispute.
Keywords: Disputes Settlement, Malacca Strait, Overlapping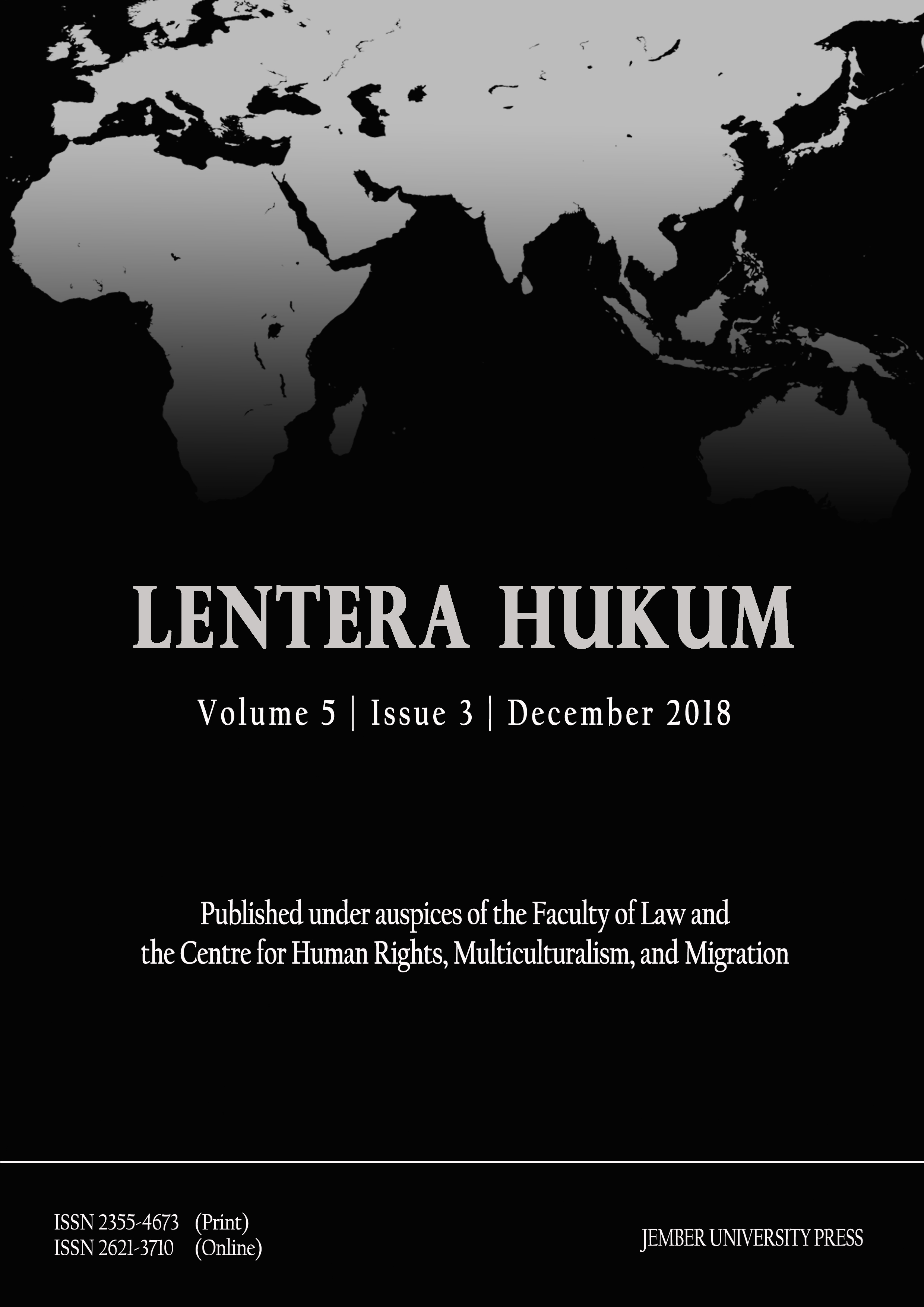 All articles published in this Journal are personal views of the authors and do not represent the views of this journal and the author's affiliated institutions. Article copyrights are with the Author(s), the publishing copyright is with the Publisher. This work licensed under a Creative Commons Attribution-ShareAlike 4.0 International (CC BY-SA 4.0), Under the following terms:
* Attribution — You must give appropriate credit, provide a link to the license, and indicate if changes were made. You may do so in any reasonable manner, but not in any way that suggests the licensor endorses you or your use.
* ShareAlike — If you remix, transform, or build upon the material, you must distribute your contributions under the same license as the original.