Penetapan Tersangka pada Peradilan Koneksitas dalam Perkara Tindak Pidana Korupsi
Yusnita Mawarni

Faculty of Law, Universitas Airlangga
Abstract
Corruption is a criminal act, not only committed by civilians, but also by military members. Members of the military utilize procedural law called connectivity, in which cases are examined through the mechanism of connectivity. Neglecting the mechanism of connectivity results in uncertain legal implementation. The arrangement of the existing connectivity mechanism within the legislation includes the establishment of a permanent team: public court officials and military court officials whose implementation is considered complicated. While one official's handling of cases would be considered corrupt, they instead commit the act of splitsing (the separated settlement of the case). The Corruption Eradication Commission (KPK), as an institution, has the authority to control and coordinate corruption criminal cases. In the case of a criminal act of connectivity, related to corruption cases handled by KPK investigators and military investigators, although it may not be examined through the mechanism of connectivity, it is still valid because the determination of the suspect on the offender is based on sufficient initial evidence. Yet, this connectivity mechanism is necessary so that the examination of the case will be a set of intact connectivity, stated in the legislation that regulates the handling of the crime of connectivity in order to sustain justice for all parties.
Keywords:  Corruption, Connectivity, Determination of Suspects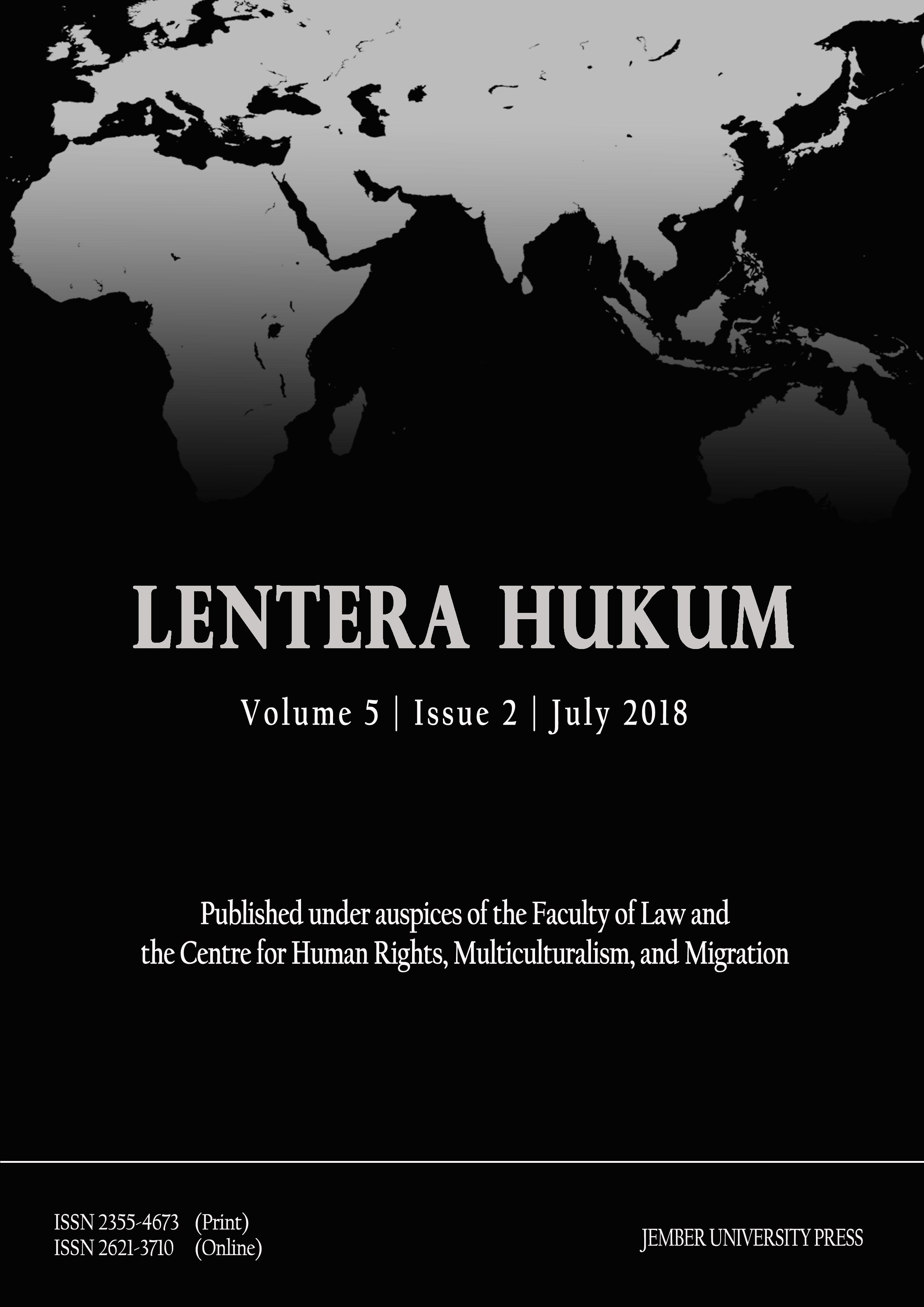 As the condition of publication, all contributors grant LENTERA HUKUM of the University of Jember an irrevocable, transferable, sub-licensable, worldwide, exclusive, royalty-free right and licence to reproduce, publish and distribute their submission(s) in all media, whether currently existing or hereafter developed including but not limited to print and electronic services. The exclusive license is granted for the duration of the subsistence of the copyrights, including any extensions and/or renewals.