Kewenangan dan Tanggung Jawab Notaris Pengganti setelah Pelaksanaan Tugas dan Jabatan Berakhir
Tengku Erwinsyahbana

Universitas Muhammadiyah Sumatera Utara

Melinda Melinda

Universitas Muhammadiyah Sumatera Utara
Abstract
Abstract
As an honorable position and profession, the notary replacement also has obligations that must be implemented, either based on laws and regulations that specifically regulate notary public (UUJN), or other laws and regulations. The authority of a notary substitute shall be the same as that of a notary public, comprising of general authority, special powers, and powers that shall be determined later in accordance with the laws and regulations. The replacement notary's legal liability includes civil liability, criminal responsibility, UUJN-based responsibilities, and responsibility for performing his / her duties under the Notary's Code of Conduct. However, the limitation of the length of time the substitute notary's responsibility to the deeds he made, has not been explicitly regulated in the UUJN.
Keywords: Deed, Authority, Notary Substitute, Responsibility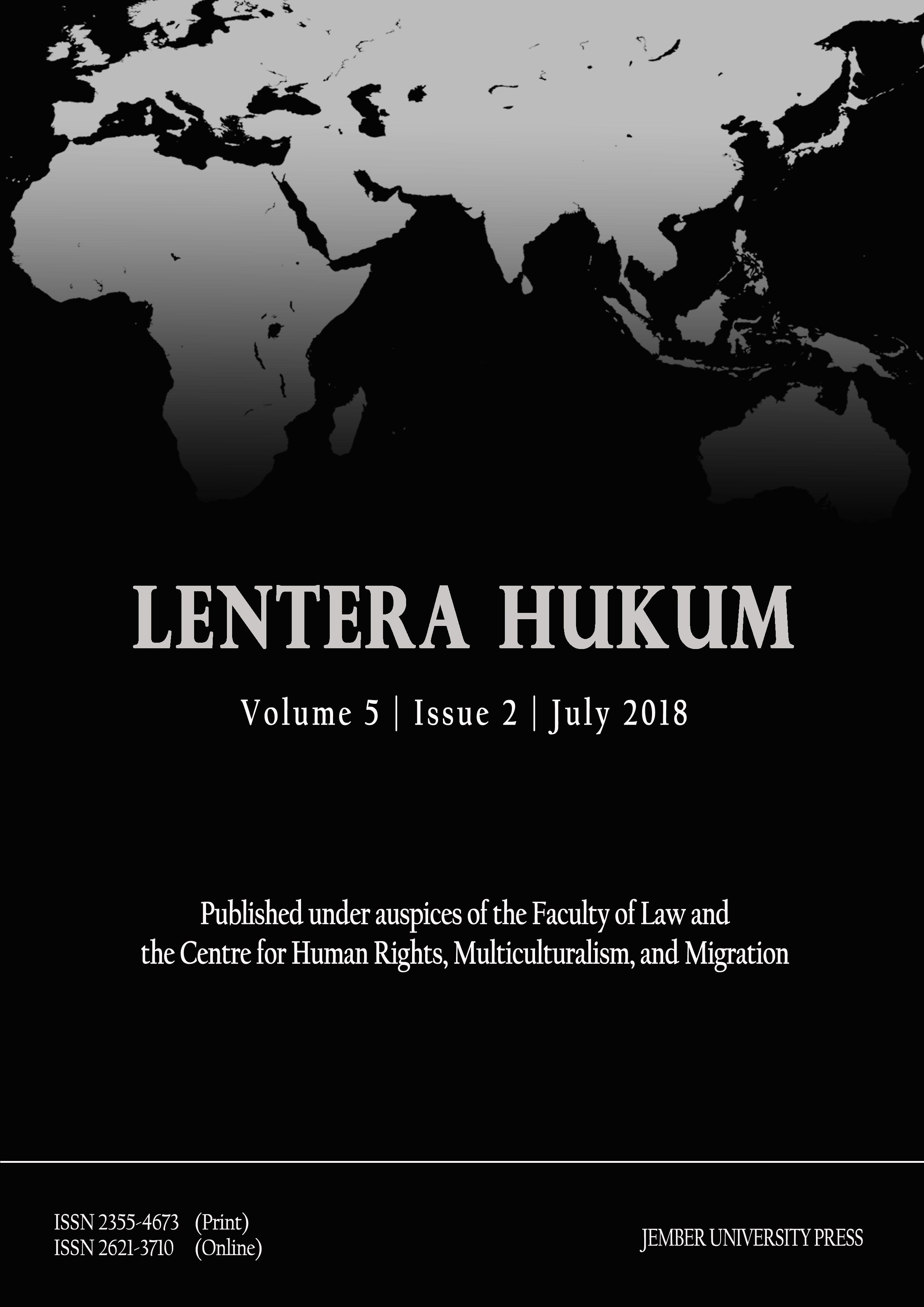 As the condition of publication, all contributors grant LENTERA HUKUM of the University of Jember an irrevocable, transferable, sub-licensable, worldwide, exclusive, royalty-free right and licence to reproduce, publish and distribute their submission(s) in all media, whether currently existing or hereafter developed including but not limited to print and electronic services. The exclusive license is granted for the duration of the subsistence of the copyrights, including any extensions and/or renewals.