Kewenangan dan Tanggung Jawab Notaris Pengganti setelah Pelaksanaan Tugas dan Jabatan Berakhir
Tengku Erwinsyahbana

Universitas Muhammadiyah Sumatera Utara

Melinda Melinda

Universitas Muhammadiyah Sumatera Utara
Abstract
Abstract
As an honorable position and profession, the notary replacement also has obligations that must be implemented, either based on laws and regulations that specifically regulate notary public (UUJN), or other laws and regulations. The authority of a notary substitute shall be the same as that of a notary public, comprising of general authority, special powers, and powers that shall be determined later in accordance with the laws and regulations. The replacement notary's legal liability includes civil liability, criminal responsibility, UUJN-based responsibilities, and responsibility for performing his / her duties under the Notary's Code of Conduct. However, the limitation of the length of time the substitute notary's responsibility to the deeds he made, has not been explicitly regulated in the UUJN.
Keywords: Deed, Authority, Notary Substitute, Responsibility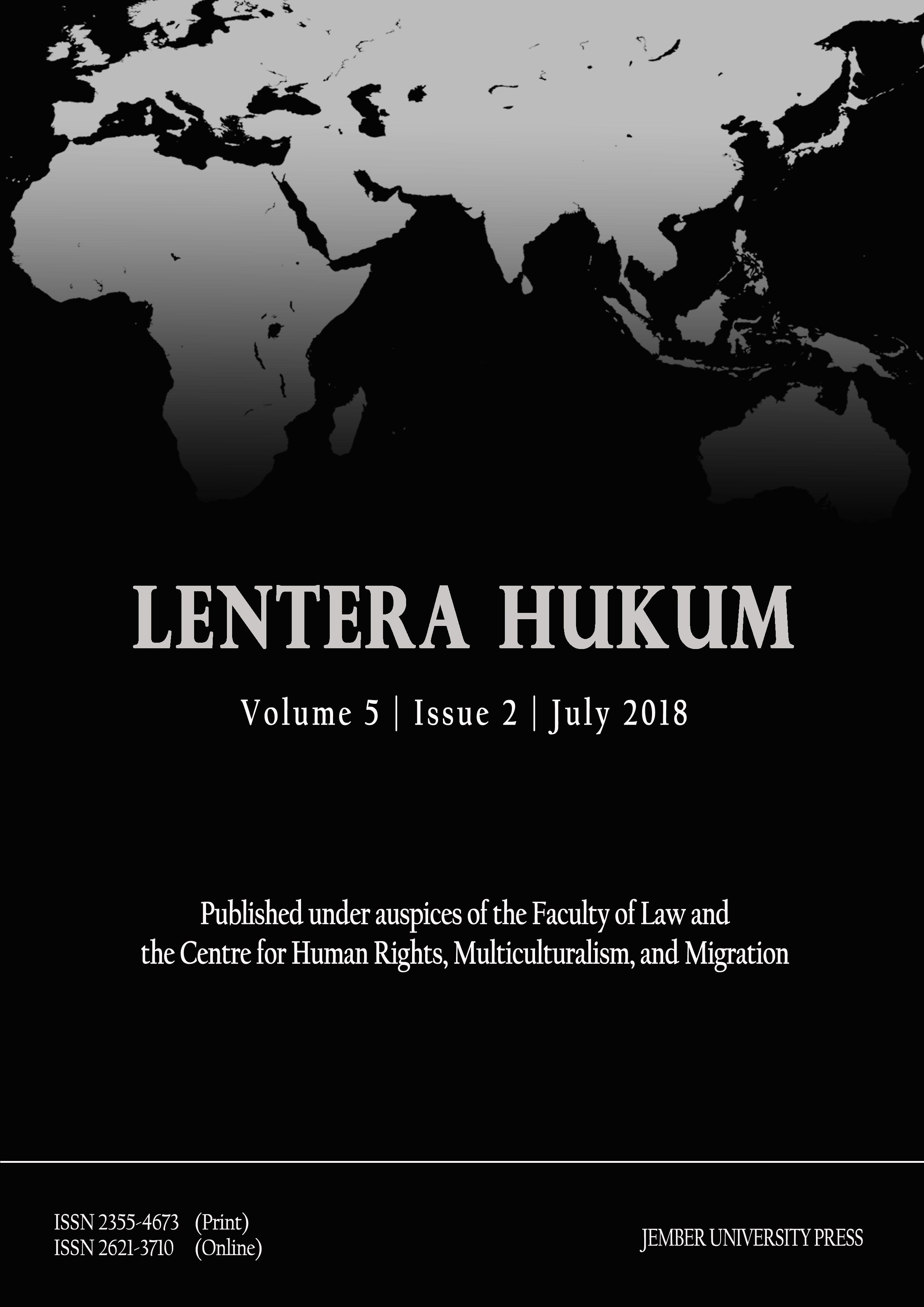 All articles published in this Journal are personal views of the authors and do not represent the views of this journal and the author's affiliated institutions. Article copyrights are with the Author(s), the publishing copyright is with the Publisher. This work licensed under a Creative Commons Attribution-ShareAlike 4.0 International (CC BY-SA 4.0), Under the following terms:
* Attribution — You must give appropriate credit, provide a link to the license, and indicate if changes were made. You may do so in any reasonable manner, but not in any way that suggests the licensor endorses you or your use.
* ShareAlike — If you remix, transform, or build upon the material, you must distribute your contributions under the same license as the original.