Tindak Pidana Kelalaian Menyebabkan Luka yang Dilakukan oleh Dokter Gigi: Analisis Putusan Nomor: 257/Pid.B/2015/PN.Dps
Selly Ismi Qomariyah

Faculty of Law, Universitas Jember

Y.A Triana Ohoiwutun

Faculty of Law, Universitas Jember

Sapti Prihatmini

Faculty of Law, Universitas Jember
Abstract
There is a substantial difference between the ordinary crime related to its results and that related to its causes. In order to classified as a crime, the negligence carried out by medical personnel needs to be previously described regarding the fulfillment of the elements of lawlessness. This paper analyzes whether there is medical malpractice and with the following lawlessness in the court decision number 257/Pid.B/2015/PN.Dps. Throughout the analysis, it will provide a comprehension to the qualification of whether malpractice, medical negligence or medical risk. The result of the study finds that such a crime can be qualified to medical malpractice, even though he did not fulfill the nature against formal law but it meets the element of nature against material law.
Keywords: Medical Malpractice, Lawlessness, Crime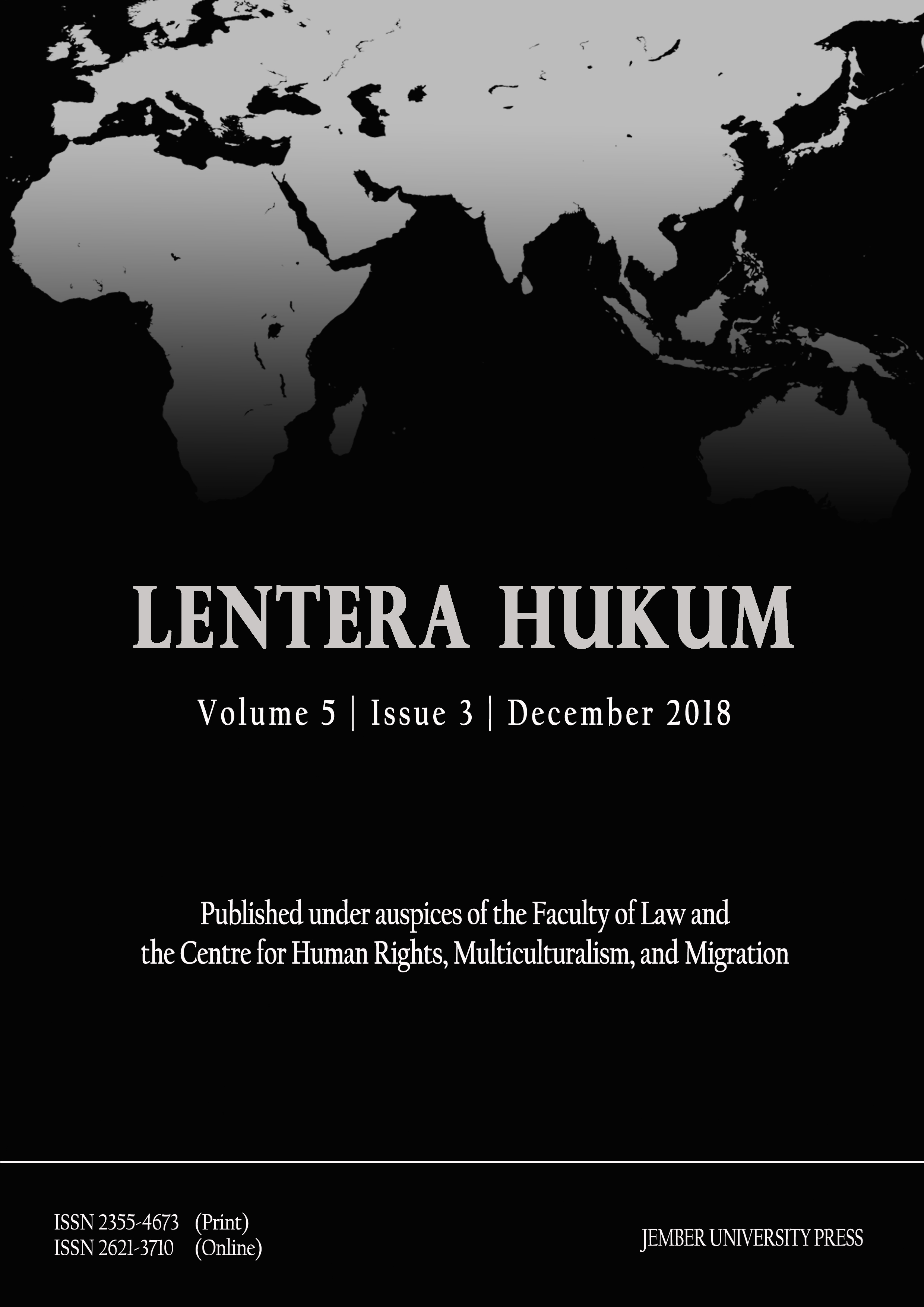 All articles published in this Journal are personal views of the authors and do not represent the views of this journal and the author's affiliated institutions. Article copyrights are with the Author(s), the publishing copyright is with the Publisher. This work licensed under a Creative Commons Attribution-ShareAlike 4.0 International (CC BY-SA 4.0), Under the following terms:
* Attribution — You must give appropriate credit, provide a link to the license, and indicate if changes were made. You may do so in any reasonable manner, but not in any way that suggests the licensor endorses you or your use.
* ShareAlike — If you remix, transform, or build upon the material, you must distribute your contributions under the same license as the original.