ANALISIS YURIDIS PENJATUHAN PIDANA OLEH HAKIM DALAM TINDAK PIDANA KORUPSI(Putusan Nomor : 2031 K/PID.SUS/2011)
Gress Gustia Adrian Pah

Hukum Pidana, Fakultas Hukum, Universitas Jember (UNEJ) Jln. Kalimantan 37, Jember 68121

Echwan Iriyanto

Hukum Pidana, Fakultas Hukum, Universitas Jember (UNEJ) Jln. Kalimantan 37, Jember 68121

Laely Wulandari

Hukum Pidana, Fakultas Hukum, Universitas Jember (UNEJ) Jln. Kalimantan 37, Jember 68121
Abstract
Korupsi adalah penyelewengan tugas dan penggelapan uang negara atau perusahaan untuk keuntungan pribadi maupun orang lain. Korupsi senantiasa melibatkan lebih dari satu orang. Setiap tindakan korupsi mengandung penipuan dan biasa terjadi pada badan publik atau masyarakat umum. Penyebab adanya tindakan korupsi berasal dari aspek individu, organisasi, dan peraturan yang ada.Dampak dari tindakan korupsi dapat merusak perekonomian negara, demokrasi dan kesejahteraan umum. Lahirnya Undang-undang Nomor 31 tahun 1999 sebagaimana diubah dengan undang-undang nomor 20 tahun 2001 tentang perubahan atas undang-undang nomor 31 tahun 1999 Tentang Pemberantasan Tindak Pidana Korupsi dengan adanya ancaman pidana minimum khusus, pidana denda yang lebih tinggi, dan ancaman pidana mati yang merupakan pemberatan pidana, pemberian ancaman pidana minimal khusus dalam UUPTPK adalah untuk memberikan efek jera kepada koruptor dan mencegah potensi terjadinya korupsi, oleh karena itu perimbangan Hakim dalam penjatuhkan putusan seyogyannya berpedoman dari ketentuan yang sudah di atur di dalam UUPTPK yang sudah memberikan ketentuan acaman pidana minimal khusus dalam pelaku tindak pidana korupsi.
Kata Kunci: Korupsi, Ancaman Pidana Minimal Khusus, Pertimbangan Hakim.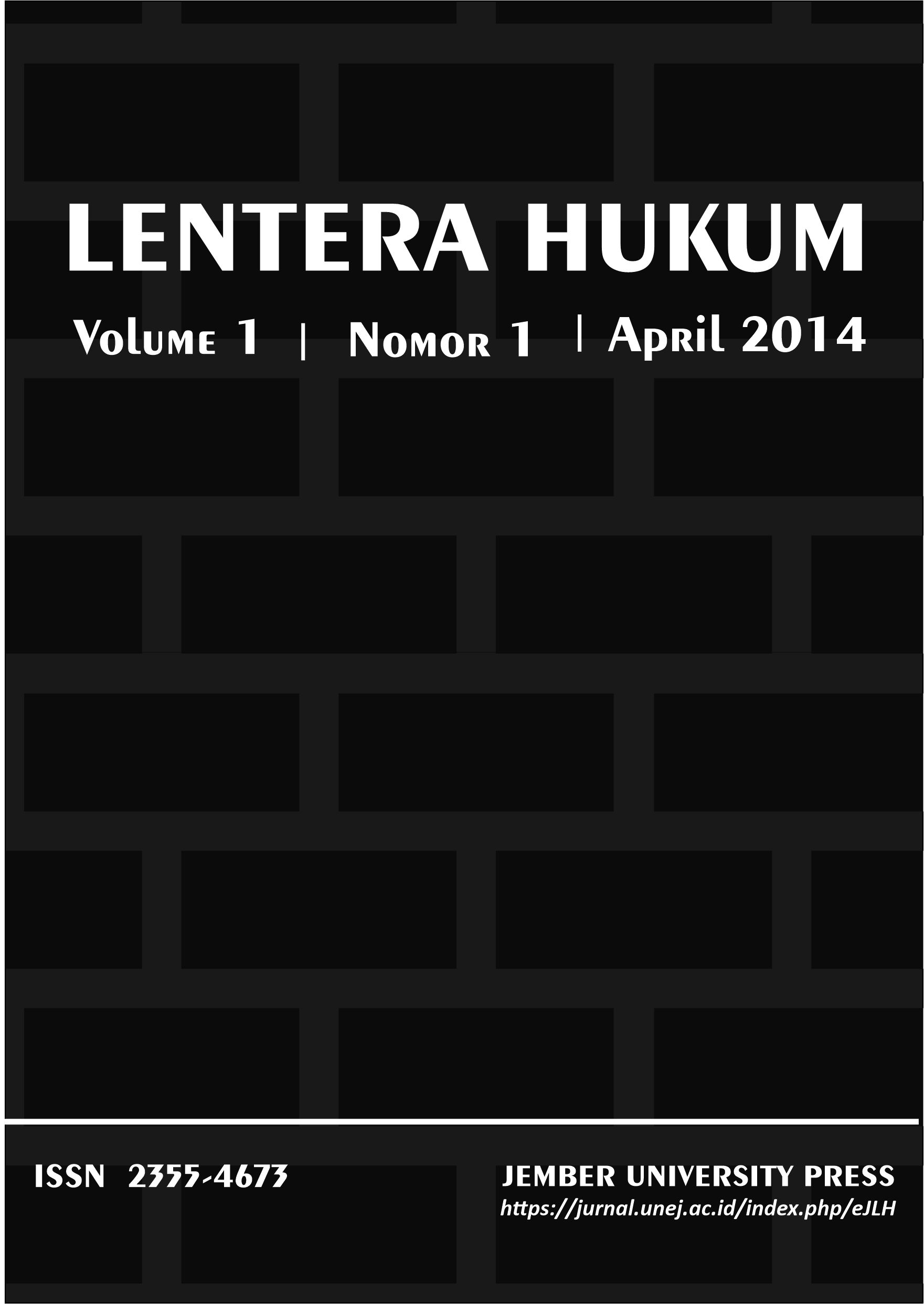 All articles published in this Journal are personal views of the authors and do not represent the views of this journal and the author's affiliated institutions. Article copyrights are with the Author(s), the publishing copyright is with the Publisher. This work licensed under a Creative Commons Attribution-ShareAlike 4.0 International (CC BY-SA 4.0), Under the following terms:
* Attribution — You must give appropriate credit, provide a link to the license, and indicate if changes were made. You may do so in any reasonable manner, but not in any way that suggests the licensor endorses you or your use.
* ShareAlike — If you remix, transform, or build upon the material, you must distribute your contributions under the same license as the original.