Menilai Pertimbangan Hakim dalam Memutuskan Tindak Pidana Kekerasan
Lela Tyas Eka Prihatining Cahya

Fakultas Hukum Universitas Jember

Dwi Endah Nurhayati

Fakultas Hukum Universitas Jember

Dodik Prihatin AN

Fakultas Hukum Universitas Jember
Abstract
This writing examines the consideration of judge to the decision concerning violence case according to Article 170 KUHP (Criminal Code) and evaluates conformity of decision with the provision of Article 197 Paragraph (1) KUHAP (Criminal Procedure Code) in the case of violence happened in Mojokerto. It takes into account of the judge to decide consideration which has the consequence of a decision made by the judge void by law. It uses statute and conceptual approaches analyzed through Article 170 KUHP and Article 197 Paragraph (1) KUHAP linked to the doctrine of experts to corroborate argument from the authors. In conclusion, this research considers the statement of the judge that the defendant guilty of a criminal offense according to Article 170 Paragraph 1 KUHP does not conform with the fact in the court wherein the court it is obtained the explanation from the witness that the letter of Visum et Repertum and a statement of the defendant done are exercised by the defendants caused casualties sustained. In addition, in making decision, the judge does not refer to Article 197 Paragraph (1) letter d and h so in which the decision should be declared void by law.
Keywords: Consideration of Judge, Criminal Offense, Violence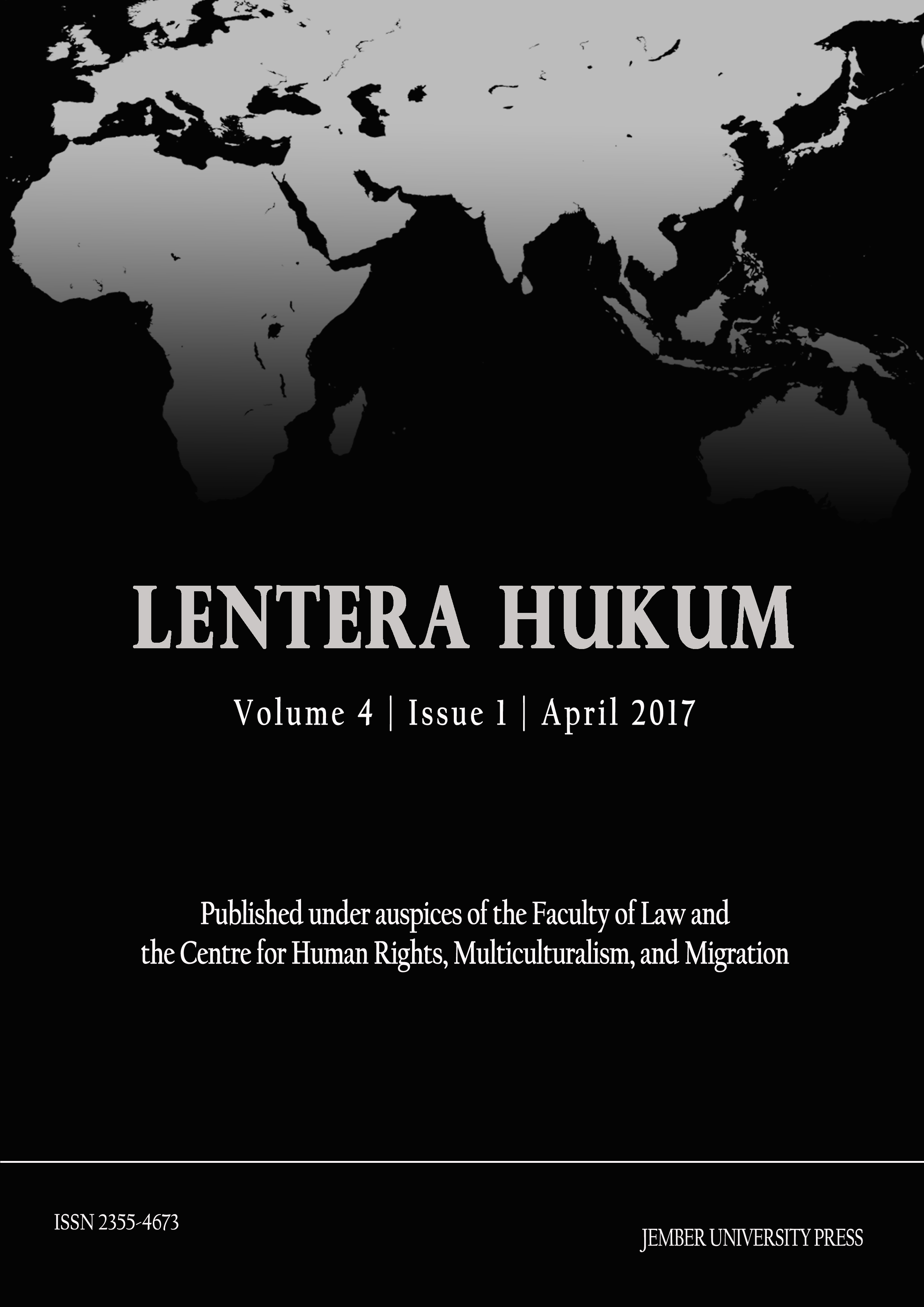 All articles published in this Journal are personal views of the authors and do not represent the views of this journal and the author's affiliated institutions. Article copyrights are with the Author(s), the publishing copyright is with the Publisher. This work licensed under a Creative Commons Attribution-ShareAlike 4.0 International (CC BY-SA 4.0), Under the following terms:
* Attribution — You must give appropriate credit, provide a link to the license, and indicate if changes were made. You may do so in any reasonable manner, but not in any way that suggests the licensor endorses you or your use.
* ShareAlike — If you remix, transform, or build upon the material, you must distribute your contributions under the same license as the original.