ANALISIS PERBANDINGAN PRODUKSI BIOGAS CAMPURAN KOTORAN AYAM DAN KOTORAN SAPI DENGAN STARTER RUMEN SAPI
Doddy Suanggana

Institut Teknologi Kalimantan

Faisal Manta

Institut Teknologi Kalimantan

Reza Naufal Hanifudin

Institut Teknologi Kalimantan
Abstract
Biogas is a combustible gas produced by anaerobic activity or the fermentation of organic matter by microorganisms. This study produces biogas made from chicken manure and cow manure with a ratio of mass composition D1 (25%: 75%), mass composition D2 (50%: 50%), and mass composition D3 (75%: 25%) with a combined mixture that is 75% of the digester capacity and the addition of beef rumen by 1 kg in all variations as a starter. The purpose of this study was to examine the effect of composition on pressure, mass, temperature, and flame quality of the biogas production of chicken manure and cow manure with a mixture of cow rumen. Data were collected every 06.00 WITA and 18.00 WITA and temperature measurements were every 6 hours for 20 consecutive days. The results showed that the temperature at 18.00 WITA was better than at 06.00 WITA with the highest temperature occurring in the D2 variation of 29.85oC. The results of the measurement of biogas mass and pressure showed that the highest value was in the D3 variation at 18.00 WITA on the day to -9 with values ​​of 68.32 grams and 0.054 bar, respectively, with the total mass and pressure of biogas in the D3 variation of 401.14 grams and 0.391 bar.
Keywords: Biogas, Chicken Manure, Cow Manure, and Cow Rumen.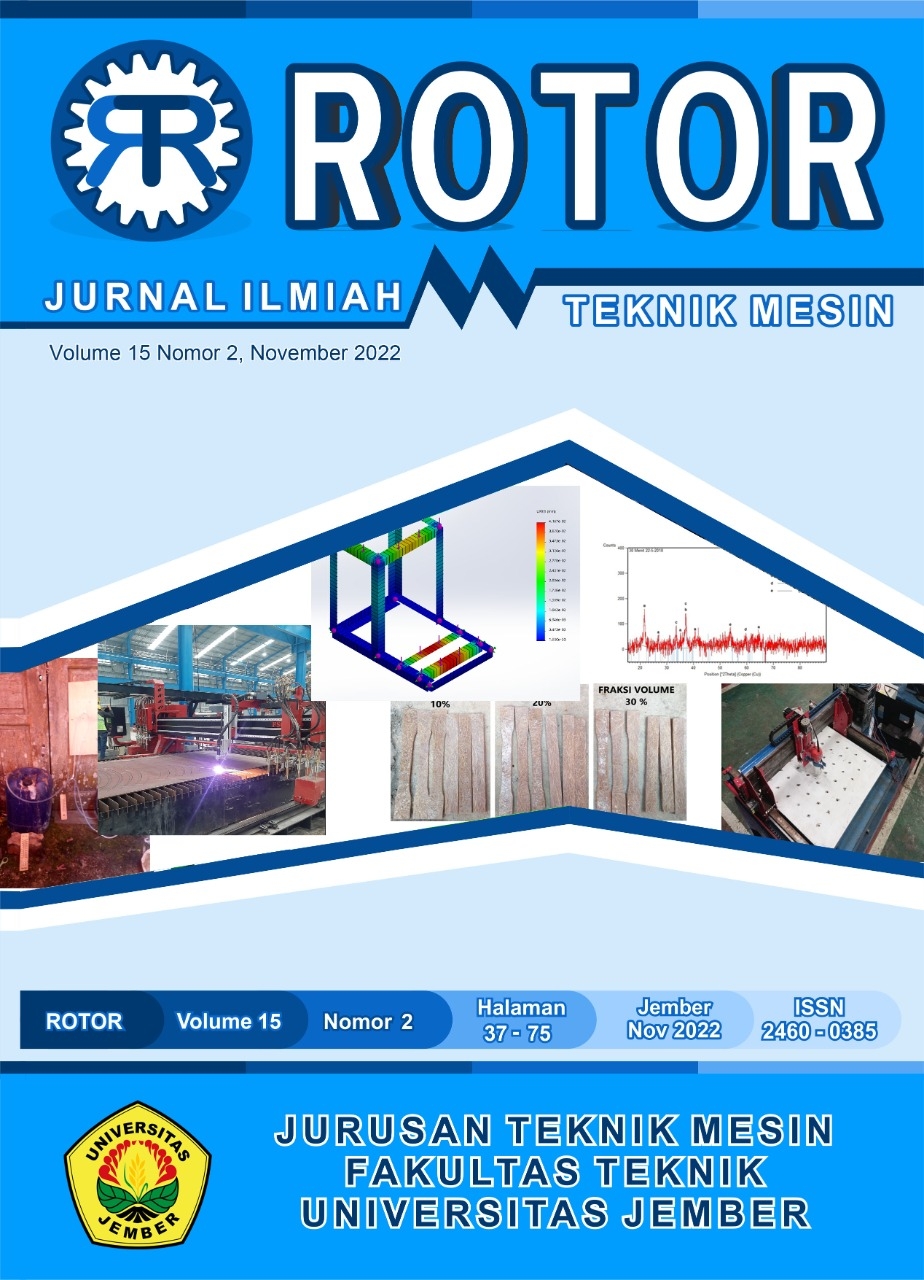 This work is licensed under a Creative Commons Attribution-NonCommercial 4.0 International License.