¬¬ANALISIS PEMBOROSAN PEMBUATAN SELUBUNG ROLL MILL PADA STASIUN PENGECORAN PT BOMA BISMA INDRA (PERSERO) PASURUAN MELALUI IMPLEMENTASI CRITICAL PATH METHOD (CPM)
Faizatul Islamiyah

Alumni Mahasiswa Jurusan Teknik Mesin Fakultas Teknik Universitas Jember

Dwi Djumhariyanto

Staf Pengajar Jurusan Teknik Mesin Fakultas Teknik Universitas Jember
Abstract
Critical Path Method is one of the network analysis methods are used to plan , schedule and monitor the project . Network consists of EET, LET, and  float . Critical activities are activities that dont have the free time ( float = 0 ) so there should not be delayed,  because it will affect the completion time  of project This study aims to analyze the critical path of the project of making roll mill sheaths , identify waste and its cause on critical activities , and make network 's proposal to shorten the project completion time. Based on the research results, the highest score of waste iswaiting, this cause has22.43% score.This waste caused by the delay of material coming , waiting for the previous process, a limited quantity of machines and the operators is limited . After analysis using CPM method and create diagrams of network proposal,the result is production of 4 units roll mill which previously lasted 7 days can be shortened to 6 days with a critical path which must get special attention because if there is  delay in process it will affect to the other working processes which led to the delay in completion of the project.

Keywords: Critical Path, EET, LET,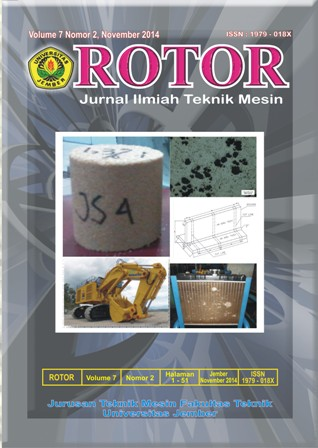 How to Cite
ISLAMIYAH, Faizatul; DJUMHARIYANTO, Dwi. ¬¬ANALISIS PEMBOROSAN PEMBUATAN SELUBUNG ROLL MILL PADA STASIUN PENGECORAN PT BOMA BISMA INDRA (PERSERO) PASURUAN MELALUI IMPLEMENTASI CRITICAL PATH METHOD (CPM).
ROTOR
, [S.l.], v. 7, n. 2, p. 26-30, nov. 2014. ISSN 2460-0385. Available at: <
https://jurnal.unej.ac.id/index.php/RTR/article/view/1611
>. Date accessed: 01 aug. 2021.