TINGKAT MOTIVASI PETANI DALAM BETERNAK SAPI DI KECAMATAN SAMBAS KABUPATEN SAMBAS
Harmoko 2017

Politeknik Negeri Sambas
Abstract
 Farmers as cattle ranchers, the impetus for raising cows can provide benefits. In addition to the results from farming, cattle results can be used as a "treasure savings". The presumption treasure savings in rural communities in the form of livestock that can provide benefits when needed at the times when it was needed the money. The purpose of this study to determine the level of motivation of farmers to raise cattle and determine the factors that influence it. The research uses descriptive analytical method that aims to describe the motivation of farmers to raise cattle. Samples taken at random from a group of farmers in the villages in the subdistrict of Sambas. Analysis of data using multiple regression. The results showed that the level of motivation of farmers to raise cattle is very high. Factors that affect the motivation of farmers to raise cattle is attitude. In order for farmers positive attitude, do increase the capacity of farmers through workshops, seminar and workshops themed livestock.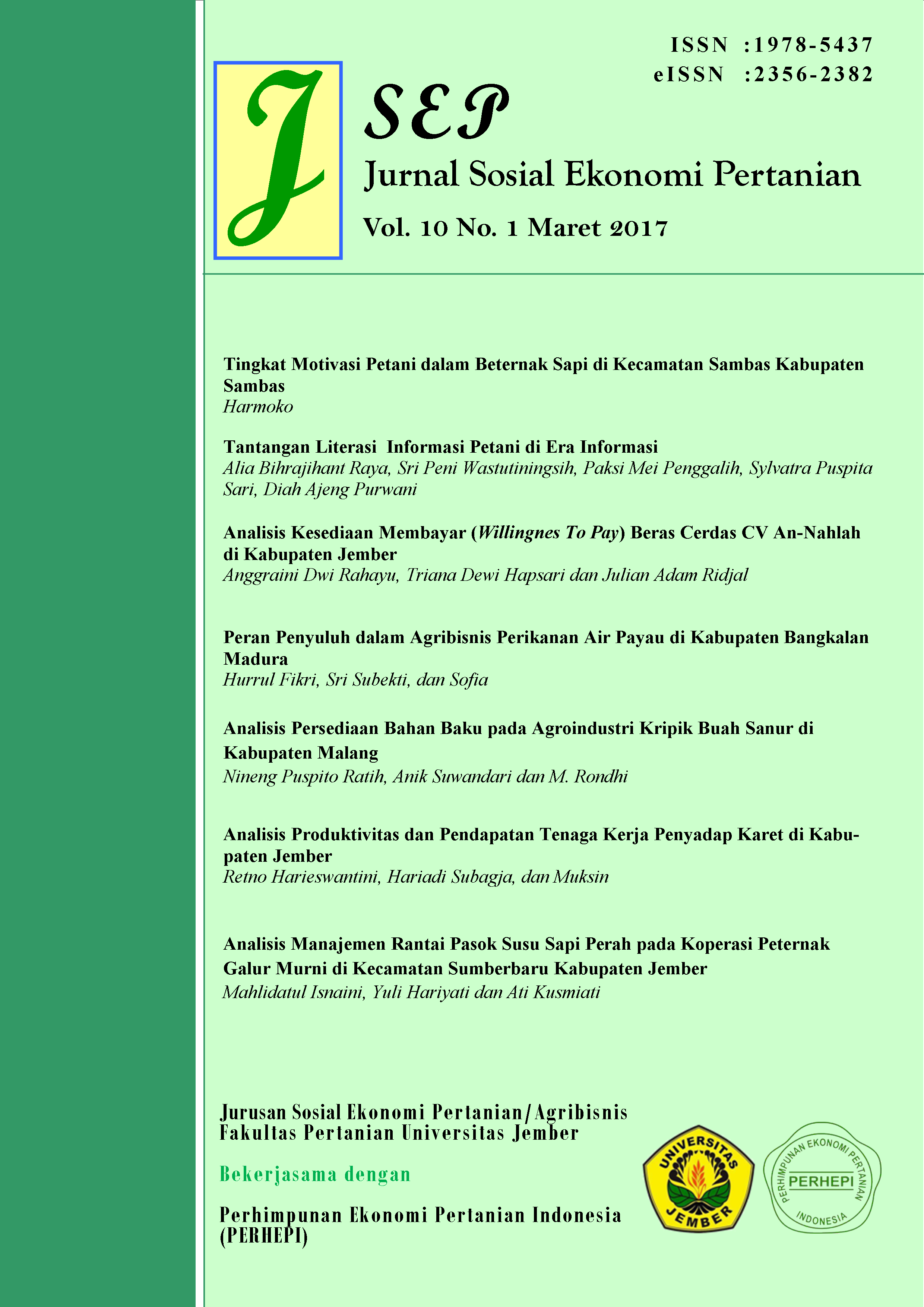 Jurnal Sosial Ekonomi Pertanian (J-SEP) has CC-BY-SA or an equivalent license as the optimal license for the publication, distribution, use, and reuse of scholarly work.
The work is simultaneously licensed under a Creative Commons Attribution-ShareAlike 4.0 International License, which permits others to share the work with an acknowledgement of the authorship and the work's initial publication in this journal. Authors who publish with this journal retain their copyright and grant the journal the right of first publication.