Kepastian Hukum Pembukaan Rekam Medis Pasien COVID-19 Dalam Situasi Pandemi
Abstract
medical record is a document made by a hospital containing the identity, examination, treatment, and medical actions taken against confidential patients. Medical records are medical secrets that can be shown or disclosed in certain situations, one of which is a pandemic situation. In the event of an outbreak of infectious disease, namely the COVID-19 pandemic situation, medical records belonging to COVID-19 patients can be used by doctors, hospitals, and researchers to identify and analyze the causes as well as be useful for the government to determine policy and regulatory directions to suppress virus transmission. Based on the Minister of Health Regulation on Medical Secrets which regulates the opening of medical records in a pandemic situation, there is a blurring of norms regarding legal certainty and procedures for opening medical records in a pandemic situation. To identify and analyze these problems, the researcher uses a normative legal research method with a conceptual approach and legislation. The results obtained that the opening of medical records of COVID-19 patients in a pandemic situation may only be opened to certain parties such as local government officials, hospital heads, and related parties who play a role in reducing the number of virus transmissions. In addition, the information in the medical record shown is only information related to epidemic control, so the patient's personal confidential information is maintained.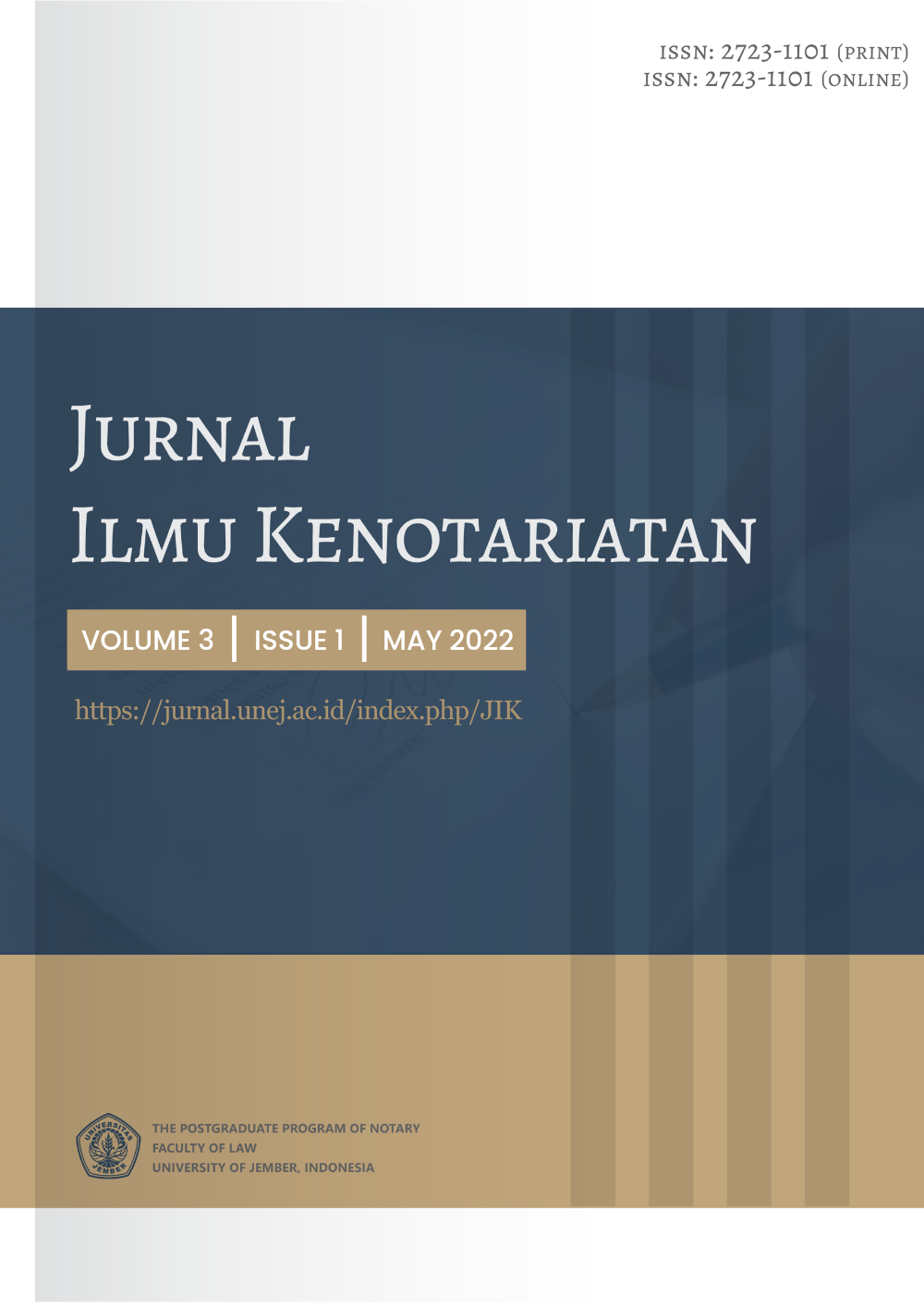 This work is licensed under a Creative Commons Attribution-NonCommercial-ShareAlike 4.0 International License.
The copyright to this article is then transferred to Jurnal Ilmu Kenotariatan (JIK) if the article is accepted for publication. Therefore, JIK has the non-exclusive right to reproduce, reprint, translation, provide articles in all forms of publication such as photographs, microfilm and any other similar activities of reproductions.
Permission
Authors still has the right to duplicate, download and distribute of the published material as long as the author and source are cited. Any violation found in future of any copyright come in notice, then the author will be responsible for getting sanction in accordance with prevailing regulations.
The licensor cannot revoke these freedoms as long as you follow the license terms.