ANALYSIS OF EL NIÑO EVENT IN 2015 AND THE IMPACT TO THE INCREASE OF HOTSPOTS IN SUMATERA AND KALIMANTAN REGION OF INDONESIA
Ardila Yananto

Weather Modification Technology Center, Agency for Assessment and Application of Technology, BPPT, Tangerang Selatan

Saraswati Dewi

Weather Modification Technology Center, Agency for Assessment and Application of Technology, BPPT, Tangerang Selatan
Abstract
Global climate in 2015 was greatly affected by the occurrence of El Niño Southern Oscillation. The appearance of El Niño has been widely predicted since 2015 by various research institutions in the world that work in the field of Meteorology and Climatology. In early September 2015, experts from World Meteorological Organization (WMO) stated that the El Niño occurred in 2015 will be one of the strongest El Niño in history. Based on a calculation, the value of Sea Surface Temperature (SST) in the waters of the East-Central Pacific Ocean tends to be warmer more than 2 degrees Celsius from the average value. El Niño that impact most areas of Indonesia will always be associated in drought due to reduced rainfall intensity. Drought, in further, has resulted in increasing hotspots significantly compared to previous years, especially in the Sumatera and Kalimantan region of Indonesia, creating smog disaster in 2015. The main objective of this research was to analyze the occurrence of El Niño in 2015 and its influence on increase of hotspot in Sumatera and Kalimantan both in temporal and spatial scale. This research use the integration of Meteorological-Climatological and Geographic Information Systems Science based, Nino -3.4, Sea Surface Temperature (SST) and Wind Gradient for El Niño events analysis, also MODIS Satellite high accuracy data for Hotspot distribution analysis. It can be seen that there was a most powerful El Niño phenomenon compared the history that the peak event in November 2015 with value 2.95 of Nino -3.4. Gradient Wind from June to December 2015 has shown the movement of water vapor Pacific Ocean tendency towards the East, resulting decrease of rainfall intensity in the Pacific Ocean in the Central and Western region including Indonesia. Based on the analysis both spatial and temporal, it's shown that South Sumatera and Central Kalimantan are regions with highest increase in total hotspot, the total hotspot increased by 363% for South Sumatera and by 231% for Central Kalimantan.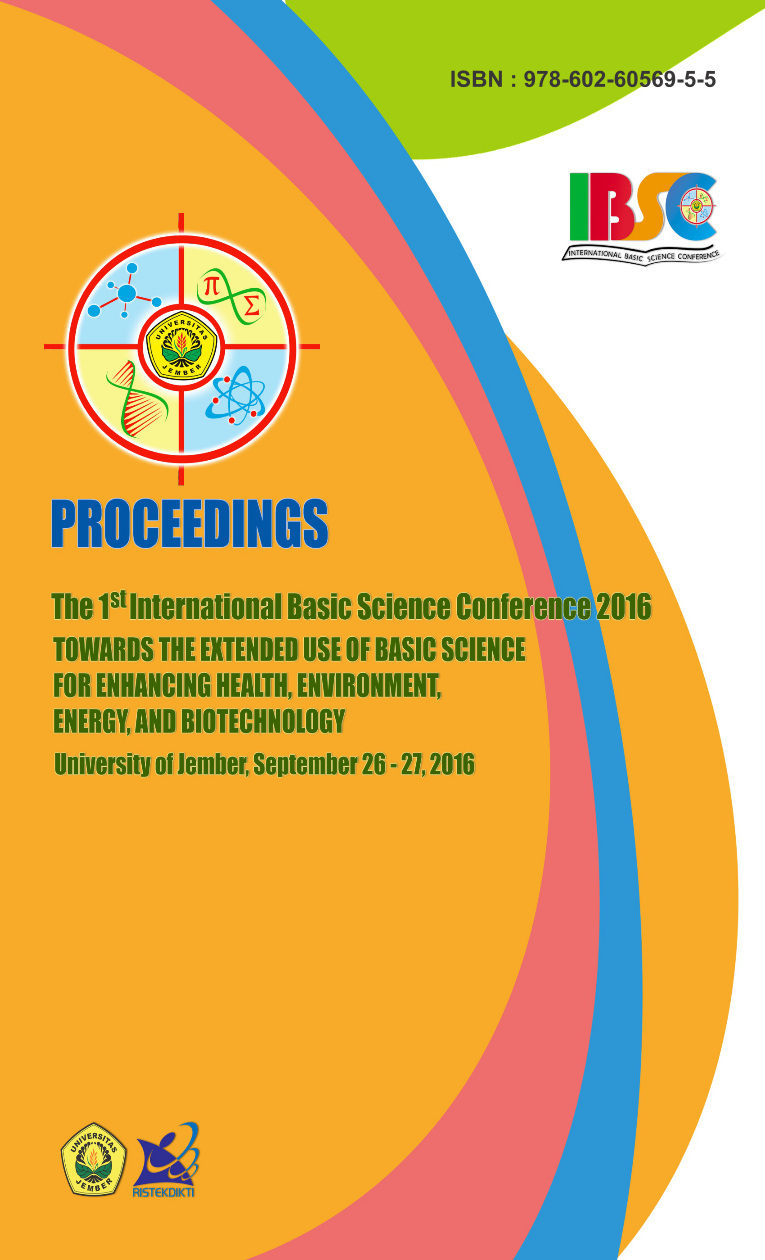 How to Cite
YANANTO, Ardila; DEWI, Saraswati. ANALYSIS OF EL NIÑO EVENT IN 2015 AND THE IMPACT TO THE INCREASE OF HOTSPOTS IN SUMATERA AND KALIMANTAN REGION OF INDONESIA.
UNEJ e-Proceeding
, [S.l.], p. 168-173, aug. 2017. ISSN 2686-0783. Available at: <
https://jurnal.unej.ac.id/index.php/prosiding/article/view/4188
>. Date accessed: 04 july 2020.