THE EFFECT OF MYCORRHIZAL INOCULANT AND COMPOST OF VOLCANIC ASH ON GROWTH AND YIELD OF CHILLI (CAPSICUM ANNUM L.)
Ernitha Panjaitan

Departement of Agriculture, Methodist University of Indonesia

Nur Syntha Napitupulu

Departement of Agriculture, Methodist University of Indonesia

Ezra Matondang

Departement of Agriculture, Methodist University of Indonesia
Abstract
The purpose of this research is to determine the effect of mycorrhizal inoculation and volcanic ash as composting material on growth and yield of chilli. The materials used were mycorrhizal inoculant, chilli seeds of local varieties, cow feces, volcanic ash, EM4, and molasses. This research was conducted in the village Payung, District of Tanah Karo, North Sumatera Province, started from May to September 2015. The research consists of several steps, those were the producing of the compost, analysis of chemical composition, and biological test by cultivating chilli seeds using inoculating micorrhizal and compost of volcanic ash. Observed physical parameters were temperature and pH during the composting process. Observed chemistry parameters were including: organic carbon (C), nitrogen(N), phosphorus (P2O5), potassium (K2O), and C/N ratio. Biological parameters were the plant height, the number of branches, total fruit yield, wet weight root, and root dry weight. Design of the experiment was used factorial randomized block design consisting of two factors and three replications namely providing mycorrhizal consiststed of 3 levels ; without any mycorrhizal, with mycorrhizal 3, 5 and 7 g / plant, and compost of volcanic ash consists of 3 levels ; without any compost of volcanic ash, 1, 2 and 3 kg/bed. The data were analyzed with analysis of variance α = 5%, continued by Duncan's Multiple Range Test α = 5%. The result showed that using of volcanic ash as composting matter gave no effect on composting process. Based on the results chemical analysis of the soil showed improved soil fertility (C: 4,25%; N: 1.83%; P: 1.06 ppm; K: 0.35%,C/N : 2,32% and pH: 7.2). Biological test showed that mycorrhizal inoculation 7 g/plant give a real contribution to increase the plant height, the number of branches, total fruit yield, wet weight root, root dry weight. The compost of volcanic ash up to 3 kg / bed show no significant difference on the growth and yield of chilli peppers.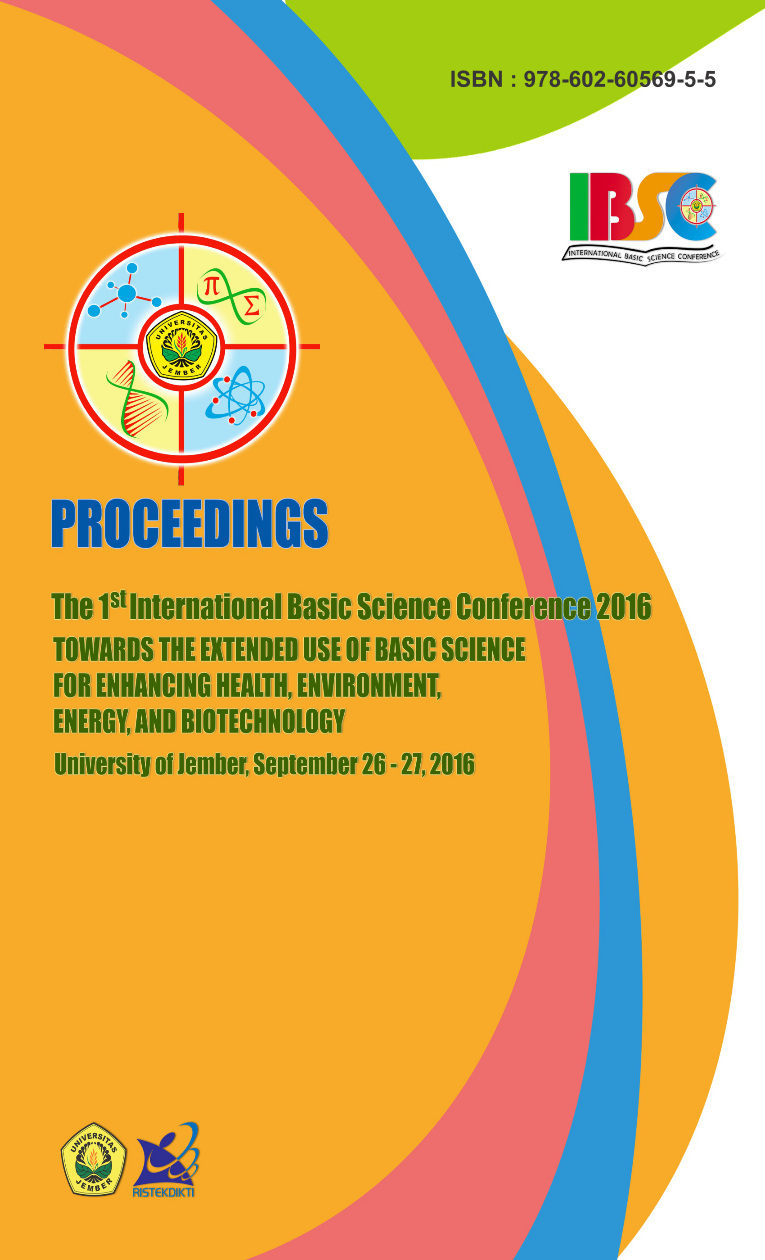 How to Cite
PANJAITAN, Ernitha; NAPITUPULU, Nur Syntha; MATONDANG, Ezra. THE EFFECT OF MYCORRHIZAL INOCULANT AND COMPOST OF VOLCANIC ASH ON GROWTH AND YIELD OF CHILLI (CAPSICUM ANNUM L.).
UNEJ e-Proceeding
, [S.l.], p. 19-22, aug. 2017. ISSN 2686-0783. Available at: <
https://jurnal.unej.ac.id/index.php/prosiding/article/view/4123
>. Date accessed: 10 aug. 2022.