THE EFFECT OF JINS THREE NEEDLE ACUPUNCTURE ON COMPLAINTS OF STIFT NECK TEACHERS OF SDN 01 KETINDAN LAWANG EAST JAVA
Mayang Wulandari

ITSK RS dr Soepraoen Malang, Indonesia

Chantika Mahadini

ITSK RS dr Soepraoen Malang, Indonesia

Riki Ristanto

ITSK RS dr Soepraoen Malang, Indonesia
Abstract
Background: Neck stiffness is a condition that usually arises as a result of a number of disorders and diseases that affect the tissues around the neck such as degenerative disc disease, neck tension, and neck injuries including disc herniation which can cause pinched nerves (Stöppler, 2011). This complaint is experienced by everyone, including teachers, teachers are currently required to carry out distance learning (PJJ) which causes a lot of silence in one position, namely facing a laptop or looking down a lot at a cell phone which makes the neck and shoulders stiff. Methods: The research design used in this study is a pre-experimental design with a pretest-posttest design. Before and after treatment, the patient's neck stiffness was measured using the Nordic body map (NBM), then the results were compared. Results: It was found that respondents who experienced neck stiffness before acupuncture therapy had an average score of 2.10 with a standard deviation of 0.316, and an average of 1.20 who had been treated with acupuncture with a standard deviation of 0.422. Before Jins three needle acupuncture therapy, the average neck stiffness of SDN 01 Ketindan teachers was 2.10. After three-needle jeans acupuncture therapy, the average neck stiffness of SDN 01 Ketindan teachers was 1.20. There is a decrease in the level of neck stiffness after acupuncture therapy. Conclusions: The results obtained are the effect of Jins 3 needle acupuncture in cases of neck stiffness.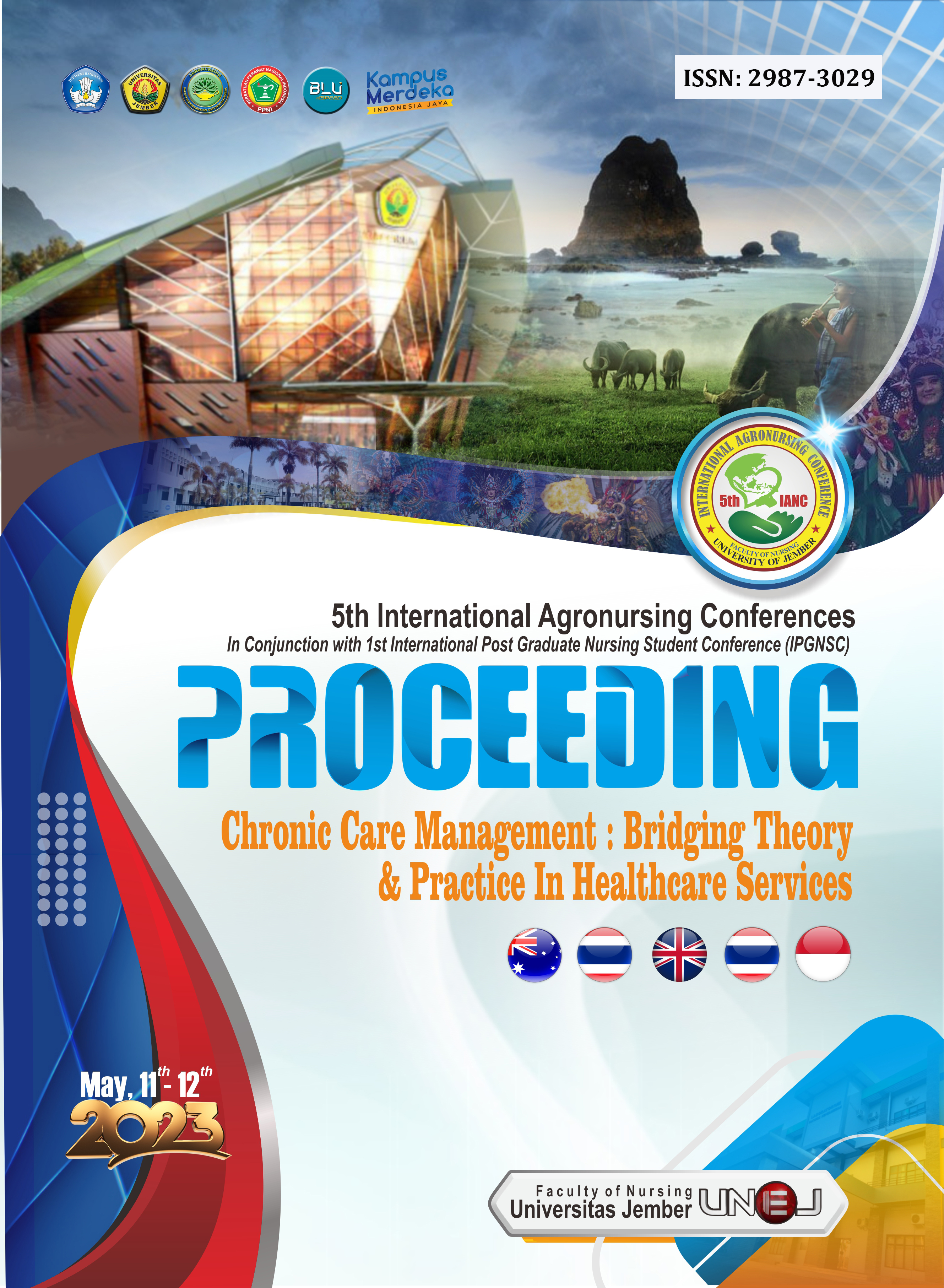 How to Cite
WULANDARI, Mayang; MAHADINI, Chantika; RISTANTO, Riki. THE EFFECT OF JINS THREE NEEDLE ACUPUNCTURE ON COMPLAINTS OF STIFT NECK TEACHERS OF SDN 01 KETINDAN LAWANG EAST JAVA.
UNEJ e-Proceeding
, [S.l.], p. 104-108, june 2023. Available at: <
https://jurnal.unej.ac.id/index.php/prosiding/article/view/40212
>. Date accessed: 04 dec. 2023.