PROSES BERPIKIR KRITIS SISWA DALAM MEMECAHKAN MASALAH PROGRAM LINEAR BERBASIS POLYA DITINJAU DARI TIPE KEPRIBADIAN HIPPOCRETES GALENUS
(Students' Critical Thinking Process in Solving Linear Program Problems Based on Polya in Relation to Hippocretes Galenus' Personality Type)
Indah Khoirun Nisa

Universitas Nusantara PGRI Kediri

Bambang Agus Sulistyono

Universitas Nusantara PGRI Kediri

Samijo Samijo

Universitas Nusantara PGRI Kediri
Abstract
Every student has a critical thinking process that varies in difficulty. Difference personality characteristics of students influence the thinking process in mathematical problem solving. This study aims to describe each student's critical thinking process based on Polya in terms of Hippocrates Galenus' personality types: choleric, melancholic, phlegmatic, and sanguine. Linear programming is one of the materials that must be critically thought in order to solve the problem. Researchers collected data twice before analyzing the data. The findings of this study show each student's thought process was unique. 1) The Perfect Melancholy Type at Work "need to finish what was started." This type tends to carry out additional clarification or carry out problem-solving plans coherently and clearly, 2) Strong Choleric Type at Work "looking for practical solutions." This type's problem-solving works on questions that seek the final answer without taking the necessary steps. 3) Workplace Peaceful Pleghmatic Type "take the easy way out." This type tends carry out further clarification or carry out a problem-solving plan in a coherent and clear manner, and 4) Popular Work Types "get off to a great start." This type tends to solve a problem in a coherent and clear manner.
Keywords: Critical Thinking, Polya, Program Linear, Hippocretes Galenus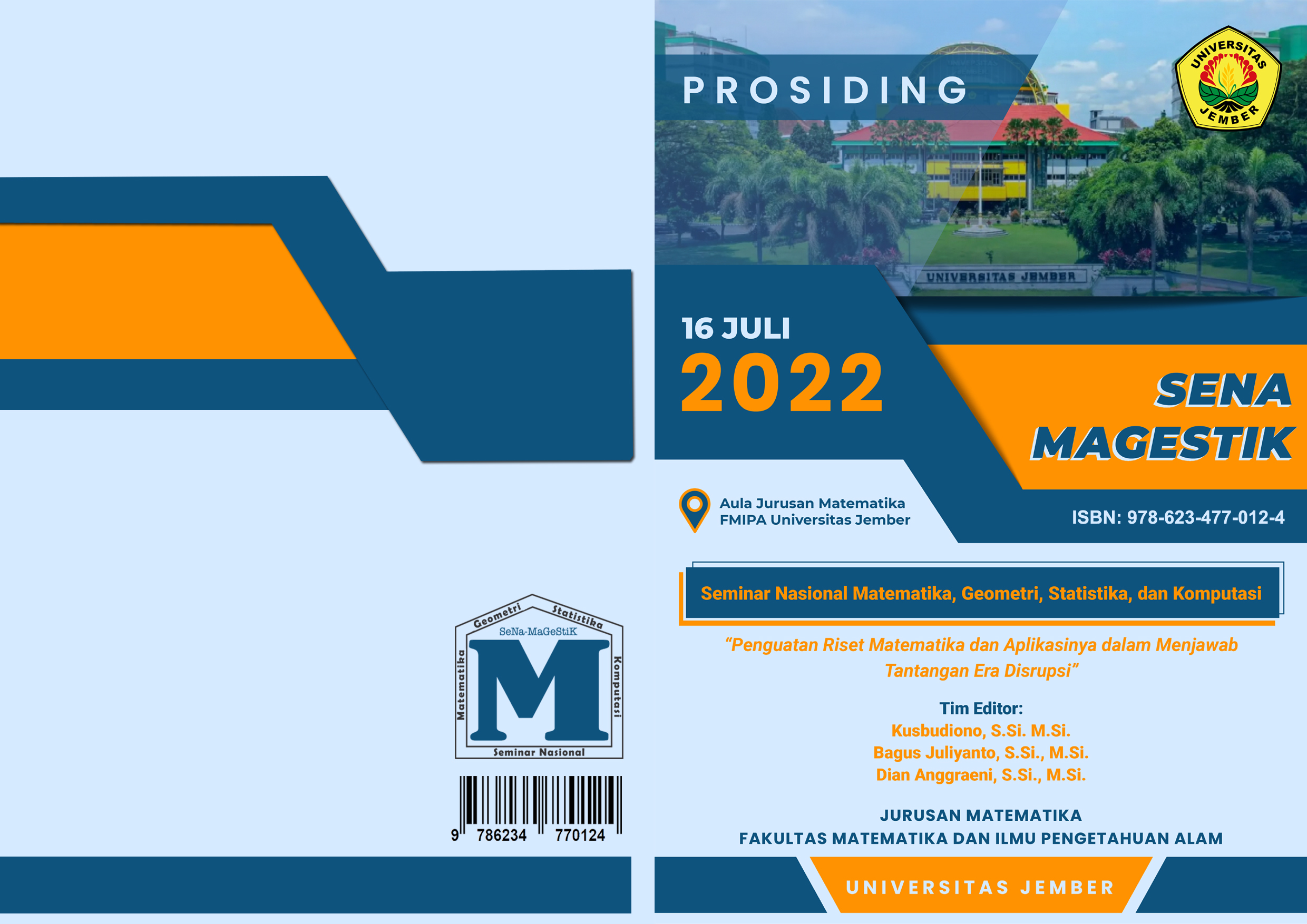 How to Cite
NISA, Indah Khoirun; SULISTYONO, Bambang Agus; SAMIJO, Samijo. PROSES BERPIKIR KRITIS SISWA DALAM MEMECAHKAN MASALAH PROGRAM LINEAR BERBASIS POLYA DITINJAU DARI TIPE KEPRIBADIAN HIPPOCRETES GALENUS.
UNEJ e-Proceeding
, [S.l.], p. 521 - 532, aug. 2022. Available at: <
https://jurnal.unej.ac.id/index.php/prosiding/article/view/33548
>. Date accessed: 03 dec. 2022.